Commercial Packing and Crating

Hansen Bros. Moving & Storage offers a wide range of packing and crating services, from a single item to an entire warehouse or manufacturing plant pack out, depending on the specific needs of our customer.
Part of the stress of moving or shipping items comes from concern over whether your valuable products, inventory or equipment will make it to their final destination on time and without damage. Utilizing Hansen Bros. Moving & Storage's professional packing services will reduce the risk of damage and greatly reduce your stress.
In keeping with our overall philosophy, we welcome the opportunity to provide as much or as little service as the customer desires. We are here to meet the customer's needs which can be as little as packing a single item or banding a stack of cartons to a pallet to placing a manufacturing plant's machines on skids and crating for shipping. With our experience and specialized equipment we have capabilities to service almost any type of request.
Crating
Local, interstate and international commercial shipping, transport or storage sometimes requires oversize, very heavy or very valuable items to be crated or packed into wood boxes or crates to make a safe journey. Machines might have to be placed on skids for easier handling with forklifts, products palletized for stacking or shipping, fragile electronic equipment that needs a complete wood container or miscellaneous items that are odd sized that require crating all fall within Hansen Bros. capabilities. We also have available prefab shipping containers and extremely heavy duty tri-wall construction cartons that can reduce expenses but still provide excellent protection for your products.
If you ship the same type of product on a regular basis we can help design and build reusable shipping containers which can be disassembled and shipped back for future use at a considerable savings. Our Relocation Consultant will be able to determine any crating or packaging needs during a free no-obligation survey. Or if you prefer give us a call or stop by any of our 3 locations to discuss your upcoming packing or shipping requirements. Call us at 1-888-300-7222 or use our convenient free quote form.
Hansen Bros. Moving & Storage proudly offers three convenient locations to serve your moving and storage needs.  Our locations include:
Several sample custom crates: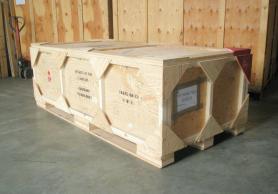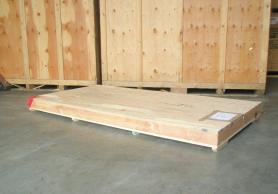 Let our team put together a comprehensive moving plan for you. Complete our simple free quote form or contact us at 1-888-300-7222.