Hospitality and FF&E Logistics
"I've worked with various logistics companies, but Hansen Bros outshines them all. They handled my international shipping needs with great professionalism and efficiency. The tracking system they provide is top-notch!"
Aaron B.
"Hansen Bros managed the logistics for my art exhibition. Each piece arrived in pristine condition, and their team showed true respect for the artwork. The service was prompt, and everyone involved in the process showed a great understanding of the value of the cargo."
Nora K.
Whether you're managing a hotel, retirement community, or casino FF&E project, our team is here to provide top-notch, customized logistics solutions. At Hansen Bros. Moving & Storage, we understand that logistics plays a crucial role in the hospitality industry. With years of experience and a commitment to excellence, we have earned a reputation as a reliable partner for all your hospitality and FF&E logistics requirements. So, contact us today to discover how we can turn your vision into reality.
Why Choose Us
History
Hansen Bros. Moving & Storage is locally owned and operated by the same family for four generations, since 1890. We have a well-established reputation for service quality and reliability with a high percentage of repeat household and commercial clients.

Professionalism
We're a certified ProMover by the American Moving and Storage Association with A+ rating with the Better Business Bureau, voted "Best in Western Washington" in 2009 and from 2011 to 2016 by KING5. Our company is fully licensed and insured and member of WMC and AMSA.

Value
Hansen Bros. Moving & Storage provide free, no-obligation in-home estimate and competitive rates, including low minimum rates for shipments moving under 300 miles. We've set a refund policy for unused packing materials and three Puget Sound locations to help clients save on travel fee costs.
Meeting Your Hospitality and FF&E Logistics Needs
Our team at Hansen Bros. Moving & Storage has carved a niche in hospitality, hotel, retirement community, and casino FF&E logistics. Our distribution and logistics expertise translates to a streamlined process for you, offering a comprehensive suite of furniture, fixtures, and equipment logistics services.
So, let us simplify your projects. Our goal is to make your logistics experience uninterrupted, allowing you to focus on what you do best – providing exceptional guest experiences.
How We Streamline Your Hospitality Projects
With Hansen Bros. Moving & Storage as your partner, your hospitality and FF&E logistics challenges have solutions. Discover our comprehensive range of services you can count on:
Inventory Updates: We provide real-time feedback as soon as the inventory arrives or is dispatched, be it stored with us or unloaded live.
Delivery Confirmation & Damage Reports: Within 24 hours post-delivery, we confirm and report any damages.
Quickbase Inventory Management System: Using barcodes, we carefully track inventory, allowing real-time reporting for customers.
Off-loading & Unboxing: Every item is handled according to your specifications.
Post-move Walk-through: After each relocation, we conduct a comprehensive inspection alongside our client.
Receiving & Delivery: Suitable for both new constructions and refurbishments, we're on standby to receive, log, and dispatch upon request.
Project Management: Available specifically for intricate tasks, ensuring efficient execution.
Budget Forecasting: From the beginning, we provide a clear budget perspective with the flexibility for adjustments.
Expedited Delivery Service: For immediate requests, our same-day service is always ready to serve your needs.
Take time to review our offer and then connect with us for a complimentary estimate. Our Hansen Bros. team is eager to tailor these services to meet your exact business requirements.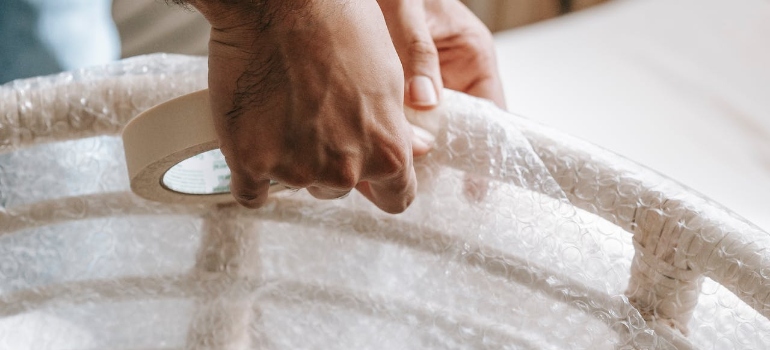 Read More
Compatible Logistics Solutions Empowering Your Hospitality Projects
Our team at Hansen Bros. Moving & Storage offers additional, aligned services to refine your operations. We'll assist you in securing your position at the forefront of the hospitality, hotel, retirement community, and casino sector:
We aim to help you ensure your guests and residents receive the premier experience they anticipate. Partner with us today for solutions that truly align with your vision.
Advantages of Booking our Hospitality Logistics Services
When you collaborate with Hansen Bros. Moving & Storage, you can reap a host of benefits tailored to amplify the efficiency of your hospitality and FF&E logistics:
Experienced staff of full-time field supervisors ensuring consistency and quality.
Flexibility to adapt to changing project timelines, equipped to handle last-minute changes to ensure on-time project completion.
Assurance of having expert supervision throughout, ensuring a consistent quality of service.
Custom services to match your project's needs, whether installation is performed by our crews or by working in conjunction with your staff. We'll work together to ensure a successful project.
A committed team that understands the dynamic nature of projects and can respond effectively to changing conditions.
A recognized agent for Allied Van Lines, we're guaranteeing top-tier handling of your deliveries.
These advantages underscore our commitment to fostering a collaborative partnership that truly understands and meets your specific demands. Reach out to Hansen Bros. today to experience the difference firsthand.
Team Up with Hansen Bros. – Your Premier Logistics Ally
Leveraging decades of deep-rooted experience in hospitality and FF&E logistics, Hansen Bros. Moving & Storage emerges as your go-to logistics expert. Our commitment to precision, coupled with an unmatched record of client satisfaction, sets us ahead in the field. So, reach out to us today, and together, we'll optimize your logistics process.
Read Less
Let our team put together a comprehensive moving plan for you. Complete our simple free quote form or contact us at 1-888-300-7222.