"I've worked with various logistics companies, but Hansen Bros outshines them all. They handled my international shipping needs with great professionalism and efficiency. The tracking system they provide is top-notch!"
Aaron B.
"Hansen Bros managed the logistics for my art exhibition. Each piece arrived in pristine condition, and their team showed true respect for the artwork. The service was prompt, and everyone involved in the process showed a great understanding of the value of the cargo."
Nora K.
We specialize in moving cumbersome, delicate, or irreplaceable items, with the most advanced fleet and best-trained personnel in the business. If it can be moved, Hansen Bros. Moving & Storage and Allied can move it—safely and securely. When you partner with Hansen Bros. and Allied, we professionally deliver your products and your most important asset: your reputation.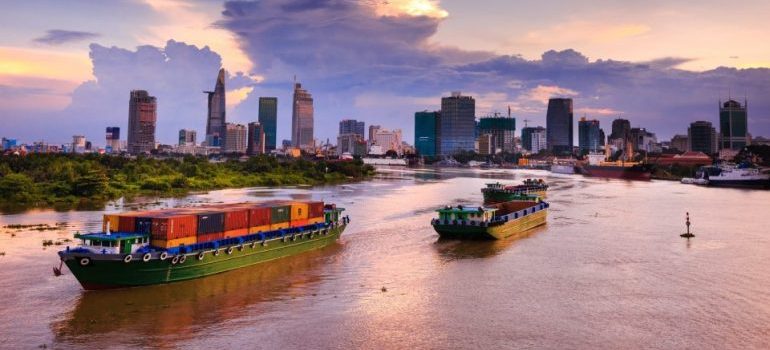 How am I going to ship that? It's a question most Hansen Bros. customers ask themselves at some point—before they call us. Maybe they need to ship something big. Maybe they need to ship something small—but they'd have big problems if it were damaged. Or maybe they just need a way to provide value-added delivery for valuable products.
Why Choose Us
History
Hansen Bros. Moving & Storage is locally owned and operated by the same family for four generations, since 1890. We have a well-established reputation for service quality and reliability with a high percentage of repeat household and commercial clients.

Professionalism
We're a certified ProMover by the American Moving and Storage Association with A+ rating with the Better Business Bureau, voted "Best in Western Washington" in 2009 and from 2011 to 2016 by KING5. Our company is fully licensed and insured and member of WMC and AMSA.

Value
Hansen Bros. Moving & Storage provide free, no-obligation in-home estimate and competitive rates, including low minimum rates for shipments moving under 300 miles. We've set a refund policy for unused packing materials and three Puget Sound locations to help clients save on travel fee costs.
At Hansen Bros., if you can imagine it, we've probably moved it. Moving postal sorting equipment? No problem. Moving printers and copiers? Sure thing. Moving computer servers and delicate office equipment? We are experts. Moving priceless artifacts from ancient China? We proudly moved the "Son of Heaven" exhibit when it arrived for a tour of the United States. And no matter what the item, our careful and attentive professionals treat everything they carry as if it was their own.
Beyond shipping and handling, Hansen Bros. and Allied offer extensive services that make it easy to work with us, such as electronic invoicing, shipment tracking, delivery confirmation, and assistance with product installation and set-up. We can even develop custom online order entry systems to help our clients streamline their logistics and serve their own customers more efficiently.
At Hansen Bros., we know that no two shipments are alike. But we believe that there's only one way to deliver them: the right way. So if you need to ship something unusual, fragile, or irreplaceable, count on the capabilities of Hansen Bros. and Allied. We pride ourselves on high-value service for your high-value shipments.
If you are looking for a worry-free solution shipping solution related to the list below or other high-value products, please submit an inquiry form or contact us by phone at 1-888-300-7222.
– Medical Equipment Shipping
– Copier Shipping
– Telecom Equipment Shipping
– Office Equipment Shipping
– Display and Point of Sale System Shipping
– Store Fixture Shipping
– Machinery Shipping
– Fitness Equipment Shipping
Let our team put together a comprehensive moving plan for you. Complete our simple free quote form or contact us at 1-888-300-7222.