Benefits of short-term storage rental in WA
Our homes present collections of all the things we've gathered throughout the years. Therefore, houses tend to get cluttered and messy with time. That's why many people decide to get a storage unit. There are different options when it comes to Newcastle storage – some people rent them for a short period of time, whilst others need it for a longer time. Either way, storage units are a great way to keep your belongings safe, but out of the way. The benefits of short-term storage rental are plentiful, and our team is here to offer some insight into that topic today.
When does short term storage rental come in handy?
When you're renovating your home
Renovating and redecorating your home can be a pretty chaotic process. Depending on the size of your renovation, your belongings might be in the way. If the number of things and furniture items in your home is causing problems during the renovation, short term storage units are a great solution.
By getting a storage unit, you're making sure your belongings are going to remain safe and intact while you're renovating. After the renovation, you can easily collect your belongings from storage and put them back in your home. So, you can consider this another benefit of renting short term storage.
While you're moving house
When you're moving house, you're dealing with countless cardboard boxes that contain your entire life's belongings. It can be both difficult and expensive to transport all your boxes in one go. So, one of the benefits of short term storage rental is that it can be useful when you're moving.
You can put a part of your things into a storage unit so that you don't get overwhelmed by all the boxes. Once you unpack the first part of your boxes, you can collect the rest of your things from the storage unit. If you're working with a moving company like Hansen Bros. Moving & Storage, the movers can give you a hand. 
What are the benefits of short term storage rental?
The safety of your belongings
When you're storing your belongings, one of the biggest concerns is the safety of your things. Well, when you rent a storage unit in Seattle from a reliable company, you can rest assured your things will remain safe and secure. You don't need to worry about your things staying intact.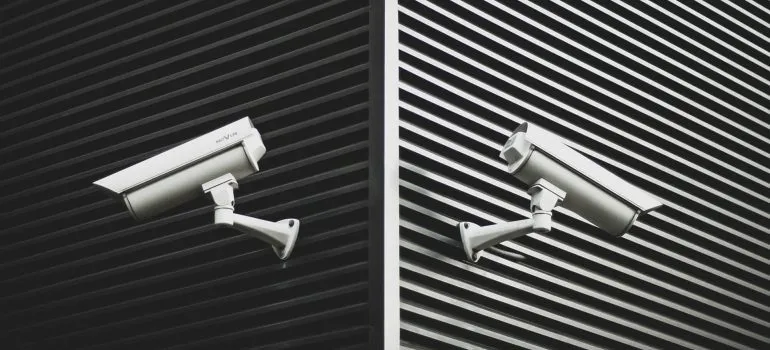 One of the advantages of renting short term storage is that they usually have great security systems. So, you can move house or renovate your home without having to fear for the safety of your stored belongings. Instead, you can trust that the boxes are safely locked away and under 24-hour surveillance of CCTV cameras. Other than cameras, many storage units are protected by security guards and they have gates protecting them.
Less clutter in your home
The circumstances under which you're renting a short term storage unit don't matter – it's never a bad idea. If you feel like your home is too cluttered, you have too many furniture items, instruments, or anything else, getting extra storage is the best solution. This way you're not getting rid of your prized possessions. Instead, you're just putting them into storage until you have more space for them.
The great thing about renting short term storage units is that your home will be much less cluttered and much cleaner. So, if you have things you don't use anymore but you can't say goodbye to them or you'll need them at a later date, simply get a storage unit. Just prepare your items for storage and lock them away. You'll be able to easily access these belongings in the storage unit and take them out whenever you want.
A climate-controlled environment for your things
Another advantage of renting a short term storage unit is that your belongings will be stored in an environment that's climate-controlled. Yes, climate-controlled storage units cost a little bit more, but they also keep your things extra safe. For one, they are a great option for objects that are sensitive to humidity and heat. Also, getting storage that's climate-controlled means preventing mold in your storage unit, so your belongings won't be subject to mold.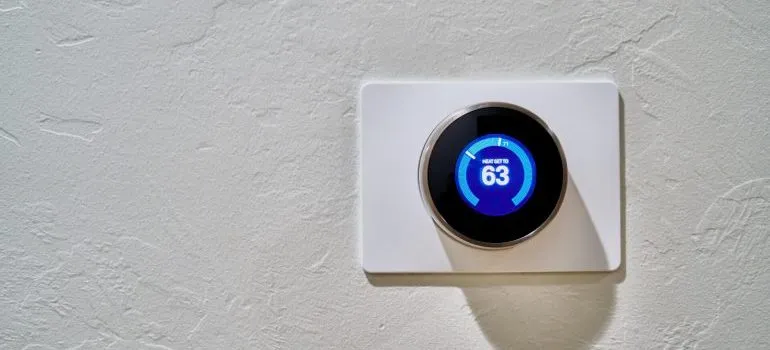 So, you should seriously consider getting climate-controlled storage, especially if you're storing any sensitive or very valuable items. For example, if you're storing instruments, artwork, or wooden furniture, this will prevent damages.
How to find a good short term storage unit?
Now that you know the benefits of short term storage rental, it's time to find out how to find great storage. There are a few ways of making sure you're getting the best possible storage unit. So, here are some things you could do.
Ask for recommendations. In case your friends or family members have rented short term storage in the past, ask them about their experience. They might be able to recommend some good storage solutions for you.
Research storage renting companies. Before you rent a storage unit, make sure you do a background check of the storage renting company. This is the best way of making sure the company is legitimate and reliable.
Read the reviews of short term storage units. If you don't personally know anyone who's rented storage units in the past, read people's reviews on the Internet. This way you'll find out which companies you can and can't trust.
Visit the storage unit before renting it. Make sure you see the storage unit for yourself before you rent it. Visit the storage facility and see if the conditions are acceptable.
Make sure to get the quantity. There are many benefits of short term storage rental, but only if you get the right quantity of units. Don't get too few and don't get too many. The goal is to get enough to fill each tightly (within weight parameters).
Let our team put together a comprehensive moving plan for you. Complete our simple free quote form or contact us at 1-888-300-7222.