At-home safety hazards to check before buying one
Buying a home is a big life event, involving a great deal of emotion, and finances. It's one of the largest transactions you're likely to make in a lifetime. And even if you're financially ready to take the plunge and purchase a home, there's still a lot of work to be done. For one thing, a home inspection is an instrumental task you need to perform before you close a deal. While there might be some minor issues you may disregard, certain at-home safety hazards shouldn't be taken lightly. There could be a number of these that can pose significant safety and health risks for you and your family. Hansen Bros. Moving & Storage will list a handful of at-home safety risks you should be aware of before buying a house, and a few tips to make your moving into your new abode easy and uncomplicated.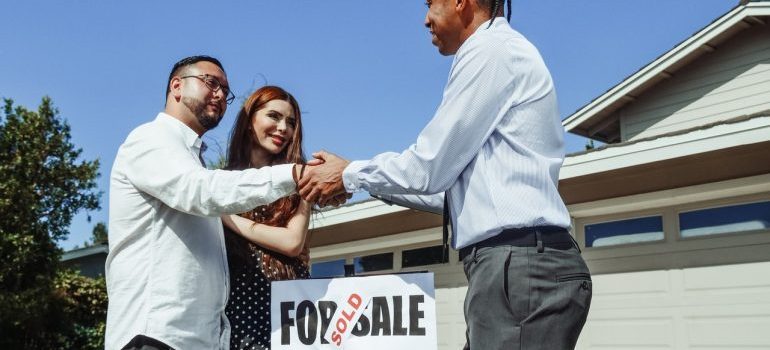 Why check for at-home safety hazards is imperative?
As a homebuyer, you surely feel excited to finally sign the dotted line and get the keys to your brand new home in your hands. Of course, the financial aspect is a major factor to make this dream possible. However, you should be aware that some in-house safety risks that aren't obvious at first sight may be the reason for bringing the price of your future home down.
Our homes are and should be the place where we feel the safest. Apart from feeling comfortable and relaxed while at home, it's also important to be sure that there aren't some hidden dangers causing harm to our health and well-being. It could be tempting to rush through the whole thing, purchase a new home, and triumphantly book your local movers Seattle to put roots in your very own new home. But then, it won't be long before you realize that there are some safety hazards in your home that you can't simply overlook. Thus, do your house inspection thoroughly, to avoid dealing with similar issues that will turn your excitement of buying a new house into a bitter experience, that will cause you lots of worries and money.
What indoor safety risks you should look out for when buying a house?
Purchasing property is a big project and one that should be tackled with many considerations. On top of the list of these certainly is the safety aspect. For instance, when you look for a home to buy, you'd like it to be in a safe neighborhood. You may compromise on the size of your home to be, and get a smaller place than you initially intended. In that case, storage units Lynnwood WA will come in handy, and as the perfect solution for having that extra safekeeping space.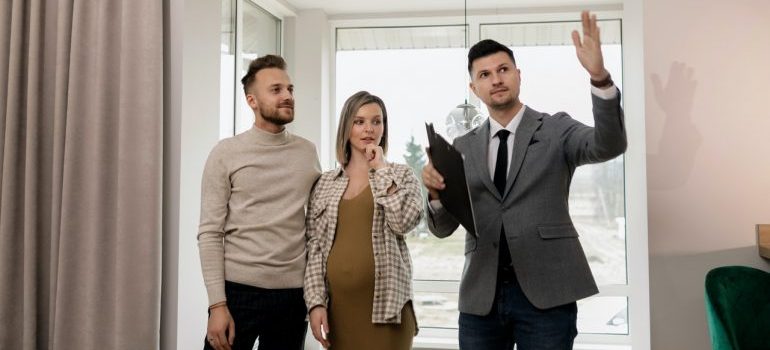 However, when the safety of your home comes into question, there aren't any substitutes that will make things up. The only way would be to invest in costly repairs. Therefore, make a point to check the following at-home security and health hazards, before closing the deal.
Foundation and structural issues
Electricity and drainage systems
Presence of mold and dangerous materials
Be aware of any structural issues before purchasing a house
Cracks in the walls are more than just an aesthetical concern when you are about to buy a home. Depending on the size, these indicate problems with the foundation of the property and are a potential at-home security risk you should examine in-depth. The best way to do so is to ask for an opinion from a professional home inspector. The report you'll receive will reveal if the cracks are due to structural problems that will cost you a fortune to repair. 
To ensure that the foundation of the property you intend to buy is solid, start looking for signs in the basement. It's here that cracks in the walls and ceiling tend to be most visible and pronounced. If the property has no basement, look at the doors. Are they easy to close, and are the door frames square and regular in size? In case something doesn't appear to be right, take this as a red flag. Foundational anomalies can cause not just significant at-home safety hazards, but they are the grounds for health risks as well. Namely, this can give the entrance of moisture and pests to get into your home. Besides, these issues are costly to repair, so keep this in mind when buying a house.
Electricity and drainage installations are a source of at-home safety hazards
Malfunction of electrical systems in the house can be the potential source of a fire. Therefore, when shopping for your future home, test the switches and other electrical outlets and see if they function properly. Flickering lights or sparks when turning on an outlet should raise the alarm. Besides, figure out how are you to transfer your delicate chandeliers or other valuables at this point. It's always good to have your relocation planned in advance, because buying your new home may happen sooner than you know. Thus, check out shipping crates Seattle services and have your valuables securely prepared for the transfer to your home to be.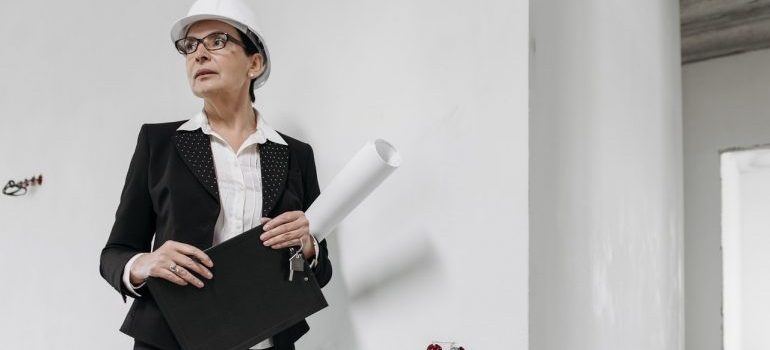 Another in-house safety risk you'd like to be mindful of is poor drainage. An indicator of this is moisture or water pools where they aren't supposed to be. Look for damp stains on walls, particularly in the basement. Also, rely on your attention to detail when touring the yard. Are there lots of mud or mulch in an attempt to keep it under control? So, check these important parts of the household, and make sure you won't be caught off guard facing in-home security threats once you've moved into your newly purchased home.
Eliminate the possibility of exposure to hazardous pollutants in your new home
Mold is one of the most common air pollutants that can find its way into a household. It requires the presence of humidity and warmth to thrive. The spores of this microorganism are quite resilient. So they may survive even in clod and dry places. Thus, mold can pose significant health and safety hazards in a household. Respiratory issues, allergic reactions, and asthma attacks are just some of the effects that it has on the residents of the household. To make sure that your abode is mold-free, you should eliminate moisture and ensure regular ventilation.
Asbestos and radon are other risky pollutants and potential household safety hazards. Some building materials contain these. But, mainly you should be aware when you're checking out properties built in the 80s' and earlier. These elements are invisible and odorless, so it's not easy to detect them on your own. However, it's important to know that this can cause serious health and well-being threats at home, so make sure you prevent this from happening by thoroughly checking the home you intend to buy.
Final thoughts for household safety risks you should check before closing a deal
In summary, safety and security are something you should prioritize when it comes to purchasing a new home. After all, knowing if there are potential at-home safety hazards lurking in will save you lots of trouble. So, take note of the aforementioned points that aren't always apparent, and keep serious safety and health issues at bay. And remember, it's always best to be safe than sorry when purchasing a property. Avoid homebuyers' remorse for a valid reason that may cost you thousands of dollars, and have your checks done thoroughly, before packing up and moving into your new abode.
Let our team put together a comprehensive moving plan for you. Complete our simple free quote form or contact us at 1-888-300-7222.