Reasons why you shouldn't unload a moving truck alone
The fact of the matter is that almost everything is expensive these days. Undergoing a relocation process can easily put a significant dent in your savings. It is only natural that you may want to make it cheaper, both by finding quality moving boxes Seattle and by doing most things on your own. But there are some tasks that you simply need help with. While you may think that it is a smart idea to unload a moving truck alone and save a few dollars that way, it is in fact a horrible idea. Why? Well, there are a lot of very good reasons.
Why you should not unload a moving truck alone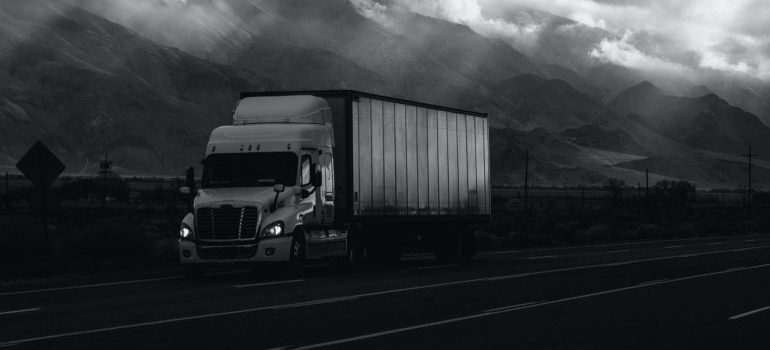 Here are some of the most important reasons why you may wish to ask for help from your friends or have professionals handle the unloading for you. If you insist on going about it on your own, you will have to deal with:
Greater risk of injury
Risk of damaging your belongings
Risk of theft
The fact that it is simply not efficient
As you can see, these are very serious reasons. Aside from efficiency, (which you may be able to disregard in some situations), all the others can seriously impact your situation. While the services of one of the movers Bothell WA has on offer may dent your budget, they are usually more than worth it. If you absolutely have to do the unloading on your own, at least have someone else present with you to help you out in a pinch.
To further dissuade you from trying to unload the truck by yourself, we will explain the reasoning behind it.
If you unload a moving truck alone, you are in much greater danger of injuring yourself
A moving truck will include large and bulky items, 99% of the time. These are the items that you will need in your day-to-day life, such as sofas, beds, and similar. Then there are some appliances that can be pretty heavy such as washing machines, refrigerators, and the like. These things are all but designed to be moved by a team of at least two.
While it is not impossible to unload these items on your own, it poses a significant risk for overexertion and sudden fatigue. In other words, you may "bite more than you can chew". This is a very common situation, one that even a quality moving company Washington is not immune to. People tend to overestimate their capabilities, after all. You need extreme experience to be able to figure out exactly what you can and cannot do.
And the adverse effect of not doing so is a moving injury. It is very easy to injure yourself in the unloading process. All it takes is one moment of distraction and all the weight and bulk you're carrying can work against you. With two people, this risk is considerably lessened, as they can help each other out in a pinch.
There's considerable risk to your belongings, as well
Not to mention that you are not the only one that is in danger. When you slip or make a mistake, your belongings may suffer. There are many unpacking mistakes that you should avoid, but unloading on your own is the most important one. You only have one pair of eyes and hands, after all.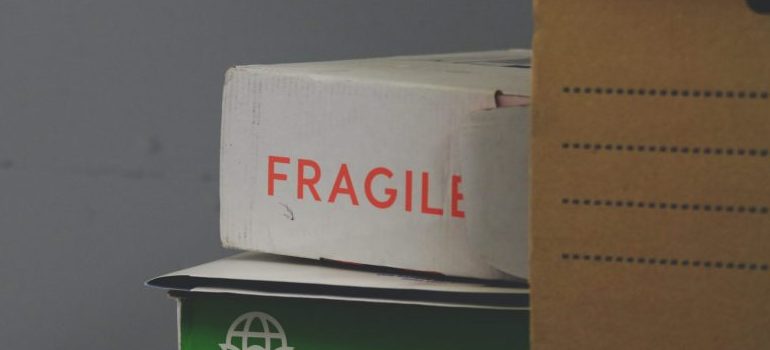 Most likely, you will be carrying very large items at some point and your field of view is going to be obstructed. Without someone to warn you of any impending danger, you might be oblivious to it until it's too late. And both you and your items may suffer for it. All the money that you saved by doing the work on your own may be gone in a matter of seconds. And that will leave you regretting that you chose to do the task alone in the first place.
If the danger to you and your belongings from the task of unloading is not enough, there is one more critical factor to consider. And that is:
Security
When you are unloading items on your own, you can't be also looking around for anyone trying to steal your belongings. Depending on the Seattle neighborhood you're moving into, this might be a huge concern. While you're carrying the items to your destination, you are leaving the other belongings unprotected.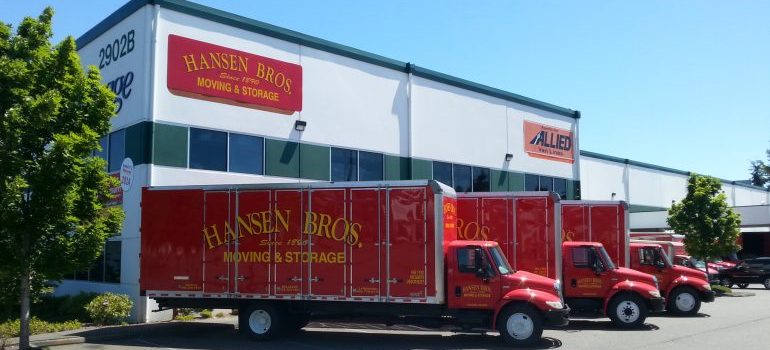 If you've hired a moving truck (and its driver), this situation gets slightly better. The driver can look at your belongings while you work, significantly reducing the chance of anyone snatching your items while you're not looking. But if you are trying to save money on your relocation, chances are that you drove the truck on your own, as well. Again, if you absolutely need to unload a moving truck alone, find a neighbor to at least look out for your things. All your efforts might be in vain if some of your things get stolen.
It will take you a lot more time to unload a moving truck alone
And the last reason why you might want to refrain from unloading on your own is that it is going to take a lot longer to do it. There are methods for unloading just about anything by your lonesome but they are neither fast nor efficient. If you don't want to be spending an inordinate amount of time on this task, it is better to consider hiring labor-only services from your movers or have a friend (or several) help you out.
To unload a moving truck alone means that you willingly accept all the above risks. While you should not do it, sometimes it might be necessary. But as long as you're familiar with the risks and you accept them, no one has the right to tell you what to do. It is your life, after all. But the fact remains that it is usually in your best interest to get some unloading help, professional or otherwise.
Let our team put together a comprehensive moving plan for you. Complete our simple free quote form or contact us at 1-888-300-7222.