The benefits of living in Bainbridge Island
If you are planning on relocating to the Seattle area and have Bainbridge Island in your sights, you probably have a general idea why you choose this location for your new home. But it never hurts to want to learn more about what makes a place truly special. Namely, what are the advantages of living in Bainbridge Island? Once you go ahead and hire professional movers Bainbridge Island to relocate you there, take the time to explore what awaits you once you move there. This article is going to cover all the pros that living in this secluded area brings.
Living in Bainbridge Island – The benefits
To start things off with a list, here's what you can expect:
Bainbridge Island is a one-size-fits-all place
Safety
Secluded but within reach of everything
Healthy lifestyle
Community events
Ideal for families
But the fact of the matter is that words simply cannot express enough how great this place is. It does have some drawbacks, of course, but they are easily overshadowed by the above benefits. If you want to make the most of your relocation, however, you may want to take it easy for the first couple of days. You may want to consider renting self storage Seattle to hold your belongings so you have more time to enjoy your new home. It is a great way to start having fun immediately. But let's take a deeper look into what makes Bainbridge Island so special.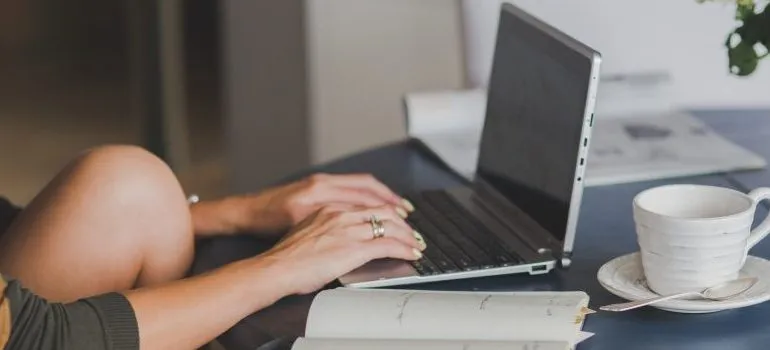 A one-size-fits-all destination
To start things off, you can expect a small, quiet, town with a great sense of community. The residents enjoy a healthy, outdoorsy way of life. niche.com awarded this town an A+ for its livability score, which comes as no surprise. There are numerous reasons why this is the case but here are the most important ones. First, the educational system is amazing, with several awesome public and private schools. You will not need to send your kids to Seattle for their education, that's for certain. Speaking of which, the commute time is short and there are plenty of employment opportunities within the town as well.
Furthermore, Bainbridge Island is really diverse and has a plethora of entertainment options, as well as attractions. As one of the best movers Seattle with over a century of history, we definitely understand the appeal of each and every part of Puget Sound Area. Nothing beats a personal touch, after all. There is always something new to experience, which will keep you occupied for years to come.
Safety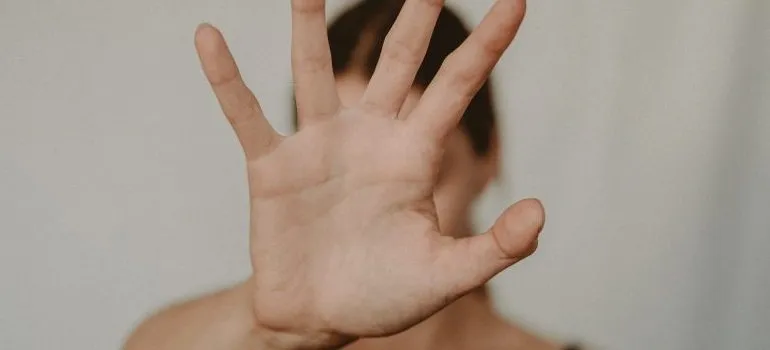 But the biggest draw of the island is the safety that it offers. Since you will be living in a somewhat secluded community, everyone is keeping watch, and crime is seldom seen. After all, is safety not the most important thing when you think about a place to call home? We all want to be as safe as possible, and Bainbridge Island is one of the safest places in the country. You will be able to walk the streets without a shred of fear, knowing that the community is very proactive when it comes to public safety. Everyone takes care of one another there, making sure that all get to sleep peacefully at night.
Secluded but within reach of everything
In most secluded places, you are trading the accessibility to amenities for a cozy, small-town vibe. In Bainbridge Island, you don't actually do that. You are always a short ferry ride away from one of the largest cities in the U.S.This means that you can always "scratch the itch" no matter where your interests lie. However, once you start living in Bainbridge, there is a major possibility that you will not want to visit Seattle all that often. To put it simply, life on the Island is relaxing while being in a large city can oftentimes be quite stressful.
If you don't want your relocation to be stressful, make sure that you apply for a free quote before hiring your movers. Knowing how much your move will cost will allow you to create accurate plans. It is always better to start things off on the right foot, after all.
You will be living in a "small-town paradise" but have the access to all the amenities of the big city, right in front of your proverbial doorstep!
Living in Bainbridge Island easily leads to a healthier lifestyle
If you enjoy spending your time outdoors, you will love Bainbridge, that's a fact. There are more than 30 parks on the island, from small ones to large ones, all perfect for a family picnic or a walk. And, of course, you are living on an island. That means there are plenty of beaches for you to explore and enjoy. But the proverbial cherry on the top is the Bainbridge waterfront view. To the east, there's the Seattle skyline, complete with Mt. Rainier and to the west is the gorgeous sight of Mt. Olympus which you can see on a clear day. To sum it all up, the entire island is absolutely gorgeous, and you will love spending your time amid its beauty.
Community events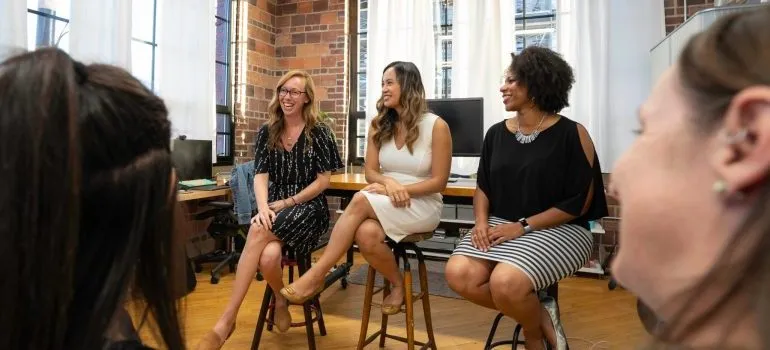 Bainbridge Island always has some sort of community event going on. People organize their time to be able to spend more of it with the community, to everyone's enjoyment. Every month has its own annual events, such as Farmer's Market in May, Strawberry festival in June, Shakespeare in the Parks in July, August's Free Movies in the Parks, etc. While it is a small community, they work all the harder to create something everyone will enjoy. They are extremely welcoming to newcomers and you will soon feel like a part of one big family.
Living in Bainbridge Island is ideal for families
Incidentally, living in Bainbridge Island is simply made for family life. With amazing education options, the extreme safety that the community provides, and the great opportunities a ferry ride away, this town has everything a family would need. Furthermore, the community is so accepting of newcomers, your kids will have a much easier time fitting in and finding a bunch of new friends. Spending time outside is a huge plus, as well, especially in this day and age.
Let our team put together a comprehensive moving plan for you. Complete our simple free quote form or contact us at 1-888-300-7222.