The benefits of living in Kirkland WA
Relocating to another city is always a daunting prospect. But do you know what can make it easier? Knowing about all the good stuff that you will be able to enjoy! When it comes to Kirkland, WA, there are a lot of things that make this city unique. However, before you hire one of the best movers in Seattle to help you with your relocation, you might want to learn more about the city itself. In this article, we are going to mention some of the top benefits of living in Kirkland WA, so you can focus on the positives. Yes, every city has its own share of drawbacks, but that is not what you need to focus on. Instead, why not learn about all the advantages that your new city offers? The best you can do is to come into your new home with a positive attitude.
Top benefits of living in Kirkland WA
While there are many other benefits that the city offers, here are the most prominent ones:
Convenient location
Mild weather
Nice and friendly people
Lake Washington
Summer events
Not everything is for everyone, of course. But Kirkland offers a great atmosphere all around, largely thanks to its population. The people in this city are simply teeming with positive energy, overall. While your mileage may vary, so to speak, the fact of the matter is that most people that you meet in this city are going to be a positive influence on your life. And if they are not, simply meet more people. Kirkland offers you a great chance to find a community you will really like.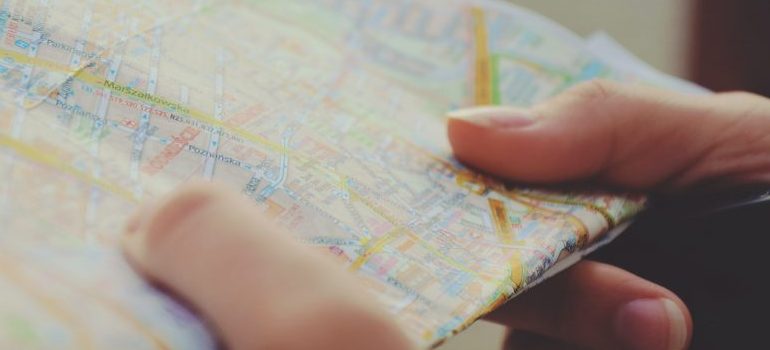 However, you might want to get into a positive attitude on your own. Making your life easier by renting self storage Seattle is a good start, as that will enable you to declutter your home and create a layout that you will enjoy. But the most important part is to focus on what makes you happy. If you do that, everything else will come into place! Knowing more about these benefits might also help. Let's start with the:
Convenient location
While Kirkland has its own fair share of amenities, it simply cannot rival the big cities like Seattle. However, by living in Kirkland, you will be but a 30-minute drive to downtown Seattle. That means that you can enjoy the full range of the amenities that a big city offers while living in a more secluded environment. You don't get to deal with the huge crowds on a daily basis but they are there should you get an inclination for them. Furthermore, it can be quite tedious to adapt to the fast-paced life of the big city. By living in Kirkland, you can do things at your own pace. If you are unfamiliar with the area, you might want to ask your local movers Seattle about it. They know the place like the back of their hand, after all, and are sure to provide you with plenty of great recommendations.
One of the most important benefits of living in Kirkland WA – Mild weather
Kirkland has some of the mildest weather in the greater Seattle area. This means that you get to enjoy all four seasons in all their glory. While you will not be able to experience as much sunshine as in Florida or California, you will get to experience an authentic winter. Furthermore, the winters are not really that cold as in some other states. There is a good reason why many retirees choose Kirkland as their place to settle.
A small additional benefit of living in Kirkland – lower living costs
Furthermore, the living costs in this city are slightly lower than in Seattle, which means that you can work in Emerald City and stretch your funds further in Kirkland! However, you might still want to be smart with your money. For example, you should always obtain a free quote from as many movers as you can. You always need to be searching for a better deal. Not only with moving, mind you, but with everything else. Living in Kirkland will allow you to spend a little less money on everyday groceries and utilities. 
Nice and friendly people
But the biggest draw of the city of Kirkland lies in its people. The residents here are polite, well-mannered, and overall nice and friendly. It is a far cry from the people that you can find even as close in Seattle. There is an air of understanding around the city and the people are eager to get along with one another. It is what makes this city a great place to live in. You will be able to create new friendships easier than in most cities in the greater Seattle area.
Lake Washington
And then there's Lake Washington. This gem can provide you with countless hours of top-quality entertainment, as well as a place to simply sit and enjoy the scenery. Having a lake close by is something that you don't really think about but is extremely beneficial. And the gorgeous Lake Washington is practically at your doorstep! It brings many people across the country to its shores, due to its beauty and serene qualities. For some people, this lake alone is worth the "price of admission" that is relocation. But for most of us, it is an amazing perk that we get to benefit from simply by living in Kirkland.
Summer events are one of the best benefits of living in Kirkland WA
The last, but definitely not the least, are the amazing summer festivals that Kirkland hosts every year. Most notable is the Annual Kirkland Summerfest, which draws more than thirty five thousand people to the shores of the beautiful Kirkland waterfront. This is something that you absolutely must see the first time it arrives. People from across the country line up in queue when the Summerfest is in full swing. It is truly one of the most important benefits of living in Kirkland WA!
Let our team put together a comprehensive moving plan for you. Complete our simple free quote form or contact us at 1-888-300-7222.