How to avoid property damage while moving
Your belongings' safety is one of the primary concerns when starting a moving process. Making sure everything's wrapped, packed, bagged, and tagged can easily take up all of your focus. So much so, in fact, that you can simply forget about protecting the property itself from harm. Especially if you consider other nuisances of chaotic moving environment. Still, neglecting this factor can have serious repercussions. It can make it harder to sell your old home or even force you to renovate a new one while barely stepping foot in it. Therefore, it's essential to avoid property damage while moving. Fortunately, though, this isn't half as hard as it seems at the first glance. It only takes a bit of self-organization to make your move easier and minimize the risks to your property.
A bit of help goes a long way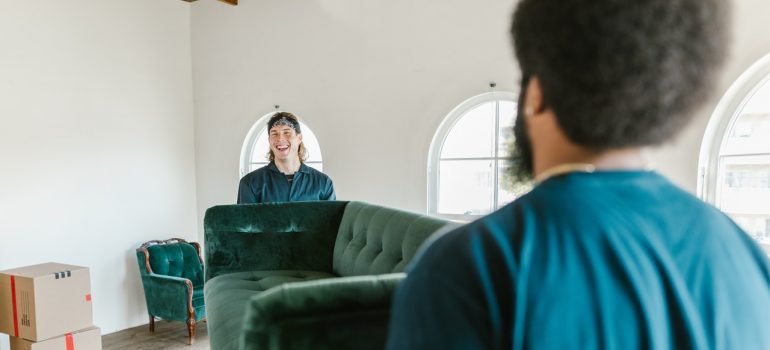 The best way not to avoid property damage while moving is to do it all by yourself. Moving is an activity that demands a lot of exertion – both mental and physical. Taking it on alone, almost certainly, spells disaster. And, why would you, really? A reputable moving company Washington offers is more than easy to find. It takes but a few clicks/taps and you can have a team of trained professionals at your doorstep, ready to help you with everything relocation entails.
Also, it doesn't take much longer to organize for a few able-bodied friends to help you if you're dead-set on the DIY move. However, in the latter case, it's important not to make it a fiesta. Three to five friends is more than enough to make moving efficient and effective. More than that, and you're risking bumping into each other while carrying heavy stuff. And then – damage.
Storage can help you avoid property damage while moving
On a moving day, your home will become a pandemonium of people and moving boxes. This environment is hardly ideal if you're trying to prevent damages to your property. But, if your belongings aren't there when chaos ensues – then there's no risk of damage. And, with Seattle storage solutions, you're not getting just an oversized box to stuff your belongings into. You're getting a staging area to help you manipulate the nuisances of the move, without risking the integrity of your property.
Declutter and make it easier to avoid property damage while moving
The less stuff you're moving, the faster you'll get it out of your home. The faster you get it out of your home, the fewer chances you'll have to damage your property. Simple as that. And – with a bonus! The fewer things you move, the less you'll pay. So, take some time to declutter and get rid of excess belongings. You only stand to gain from it.
Organize as you pack
Being organized is key if you want to avoid property damage while moving. One of the biggest dangers of moving environment is boxes upon boxes of stuff lying all over. So, as you seal each box, take a few seconds to move it out of the way. Stack them against the wall of your hallway, or in a neat pile in a designated room. This way, you'll steal precious minutes and avoid the tripping hazard of moving house.
Dismantle everything (you can)
It's much easier to maneuver with smaller boxes than trying to fit a large item through the door. So, if you can disassemble a piece of furniture and pack the components separately – do so. It will make them far easier to pack and carry. At the same time, you'll save an ample amount of energy, which is always in short supply when moving.
What to do with items you can't disassemble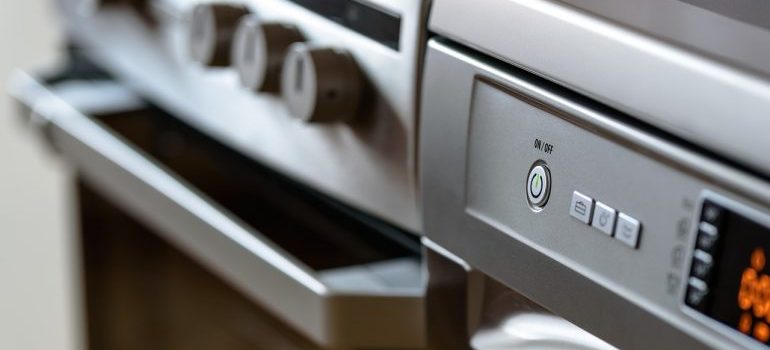 There are always some large, heavy, and/or bulky items you simply have to load in one piece, less you risk never putting them back again. However, this creates an additional challenge. The one you'll have to deal with unless you want to leave said item behind.
A tape measure is your best friend
Maneuvering large/bulky/heavy objects without proper preparation is one of the main causes of property damages. Fortunately, it's something you can avoid with minimal effort. All you need to do is measure the problematic piece. Then, compare those dimensions with the dimensions of doorframes, hallways, and staircases in your old and new home. Granted, this is tedious work. Still, it can help you avoid property damage while moving, and a lot.
Pad the furniture
It is possible to damage your property even if an object can perfectly fit through doorways or hallways. It doesn't take much for someone to slip, grab something awkwardly, or simply overestimate their own strength. Therefore, it's crucial to pad the said object and generously, at that. Bubble wrap and moving blankets are your best bet here. They provide ample protection, without making an object even bulkier and difficult to manipulate.
Protect doors, stairs, and floors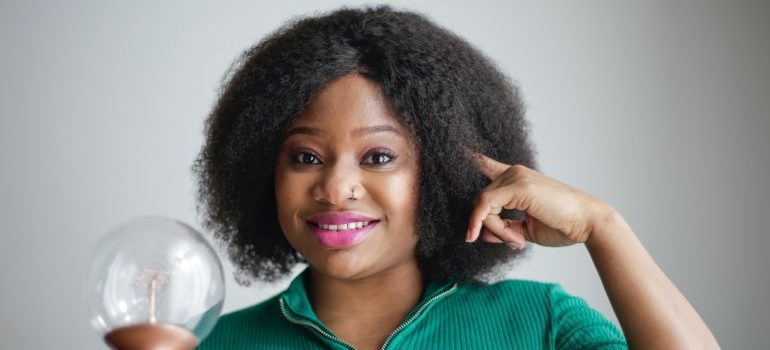 In some cases, protecting your items alone simply won't suffice. Mishaps are possible, even if you pack perfectly. But, you can minimize the danger if you:
Use non-slip floor coverings, and;
Pad the doorframe(s).
Even so, the greatest protection is still to exercise caution and prepare properly.
Brains over brawn
There's no need to "muscle" any item in or out of your home. You can get better results with specialized moving equipment, such as:
Dollies;
Moving straps;
Furniture sliders;
Stair ramps, etc.
The best thing is: you don't even have to buy all this equipment. You can rent it all from most local movers Seattle has – and for a miserly fee.
Don't rush
Rushing is the mother of failure. When you do anything without planning it out first, there's a great chance you'll do it all half-heartedly. And that increases the chance of error and mishap. So, don't go in without a plan. Take the time to think things through and you'll avoid property damage while moving with next to no effort.
Let our team put together a comprehensive moving plan for you. Complete our simple free quote form or contact us at 1-888-300-7222.