The benefits of self storage while deployed
Serving one's country is the noblest cause a person can undertake. Risking your life to protect those you love, and even those you don't know – there's nothing that makes someone more worthy. But, this also means you'll be away from home for extended periods of time. And that creates another problem. Namely – what to do with all your stuff while you're gone? You can't exactly take it with you, even though some international movers Seattle has can make that happen. The solution is, actually, quite simple. Let those same movers help you keep your belongings safe. The benefits of self storage while deployed are immense and can help you in a variety of ways. So, let's see what some of them are.
Safety should be your top priority
The main purpose of the storage is to keep your belongings safe. This becomes even more crucial while you're deployed, as it means you won't be home for months on end. Simply, there's no saying what can go wrong during this time. Malicious minds can figure out you're away, break in and "relieve" you of your precious possessions. A pipe can burst and wreak havoc. A whole myriad of unfortunate events can take place and you can't do anything about it.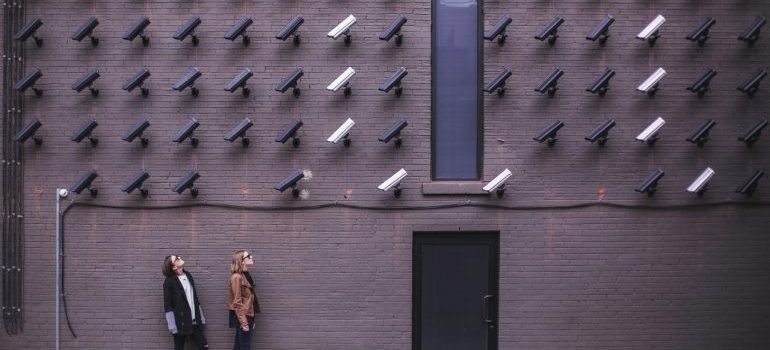 But, with storage, you can avoid this. Reputable freight companies Seattle has, offer easy, convenient, and affordable ways to keep your items safe. And we're not talking only "under the lock and key." Long gone is the time when storage facilities were just a bit of extra space. Today, they boast amazing security features, such as:
Security guards;
24/7 monitoring;
Camera coverage.
And those are only the ones that protect from thievery and calamities. However, companies today go a step further to protect your belongings. They maintain their facilities regularly, clean, disinfect, and take necessary steps to keep pests or rodents away. Therefore, you're getting full, around-the-clock care for your items.
Cut your losses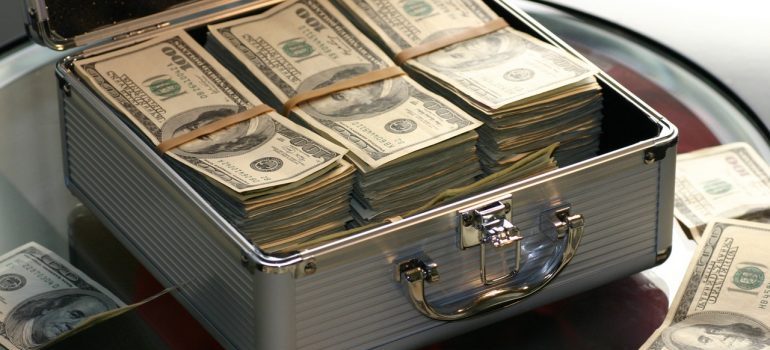 While you're away, the place you're renting serves only one purpose: to store your belongings. And – that's pretty much it. You're not receiving any other benefits. Yet, you still have to pay the rent and bills. And Seattle isn't exactly cheap when it comes to that. Just for the fun of it, let's do a basic breakdown.
Do the math or let us help you there
The average rent in Seattle is around $1,895. Even if you're living in some of the most affordable neighborhoods, like Innis Arden, or The Highlands, rent still comes up to $1,333 per month.
Monthly bills in Seattle average at $260. $200 without internet. But, let's face it, the internet is a basic necessity. So, it's $260.
A bit of quick math brings us to a total of $2,155 per month. Quite the pretty penny, if we dare say so. But, we're not done. For a complete cost, we need to factor in the time you'll be away.
In the USA, the average length of deployment is 7.7 months. But, let's round it down to 7, just for easier calculation. Those seven months you're away, you're paying a whopping $15,085 – for glorified storage!
Now, compare that to the price of Seattle storage. A 10' x 10' storage unit (which is one of the largest ones) averages at around $190 a month. For seven months, that's $1,330. So, that leaves you with $13,755, which you can spend any way you like.
A quick summary
As you can see, the benefits of self storage while deployed go beyond just keeping your items safe. It's a way to improve and keep improving, your quality of life after you return. So, don't let thousands of dollars go to waste. Instead, let them pile up in your account, so you can pamper yourself when you return.
Get some money for when you return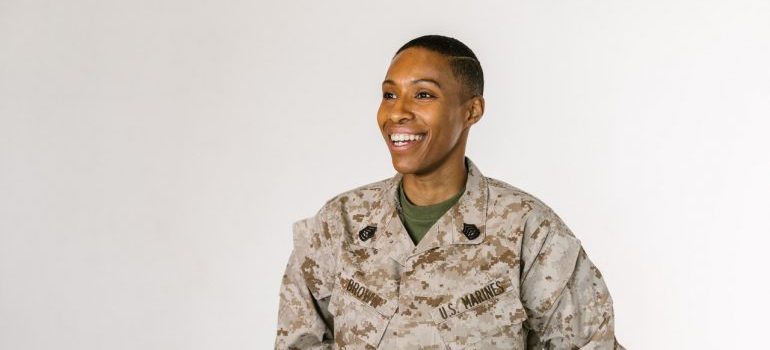 If you own your own place in Seattle, the benefits of self storage while deployed increase even more. Since you're not paying rent, you can't save money, like in the previous case. But – you can earn it! With your belongings in storage, you'll have an empty place that you can rent out. Therefore, instead of paying bills or having no benefit at all, you're turning it into a passive source of income. And, you've already seen how much profit it can net you. So, it's a win-win situation, no matter how you look at it.
Be ready to go on a moments notice
Are you doing multiple tours, with little time in between? Placing your items in storage beforehand allows you to have your items within reach during downtime. And – without having to pull everything out at once or find another location for them. This is super convenient and profitable if you choose to live on-base between tours. You still have everything you need readily available, without paying rent or bills. Furthermore, you're ready to go at a moment's notice, without having to go through the whole process again.
Increase the benefits of self storage when deployed
Previously, we broke down the cost of using self storage vs leaving your items at home. However, to do that, we used one of the largest units as an example. Furthermore, we took an average price, just to make things easier to calculate. Now, it's time to put some icing on the cake. You can further cut the costs if you find a good moving company Washington has, that offers a military discount. And, the majority of them do!
Furthermore, this discount is, in most cases, cumulative. Meaning: you can combine it with another discount or promotion said the company offers at that point. Therefore, you're looking at storage costs that can become miserly, compared to the one we noted above. So, don't be afraid to ask for additional benefits when you're choosing your movers. In most cases, they will go out of their way to protect the protectors.
Let our team put together a comprehensive moving plan for you. Complete our simple free quote form or contact us at 1-888-300-7222.