Moving as a student – How to do it on a budget?
Is the end of the term finally here? We're sure you're, just like any other student, excited about this and you've already planned your summer. But, before the summer adventures start, there's still one more thing you'll have to deal with – relocation. Whether you're moving home during the summer holidays, going on a road trip, or moving into a new place, this is the guide you'd want to read before the big move. To make the relocation as simple as possible for you, we've gathered all the tips and wrote them in this guide. Moving as a student doesn't have to be hard and once you read this guide, you'll realize this too.
Moving as a student – The main difficulties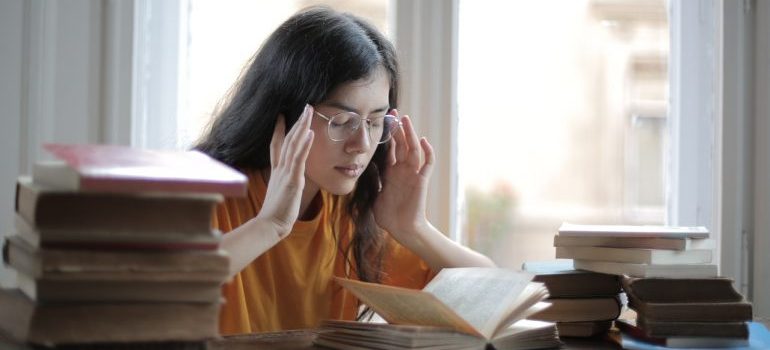 So, the time for the move has finally arrived? Well then, let's make sure you're prepared for it in order to move in the simplest manner. For many students, relocations are tough. Even if they opt to move with some of the best movers Seattle, they still don't like the idea of having to relocate all of their stuff to another place. Why you might ask? To be honest, there are many reasons but we've listed the most common ones and here they are.
Having lots of stuff to move. No matter how small dorm rooms are, every student has the ability to find a place for tons of stuff they own. The funny thing is that most of these items are just random pieces and memorabilia from parties, trips, etc. Having to move all of them is everything but simple. There needs to be done some serious decluttering before the arrival of the big move. Decluttering will make your home more spacious and make your move cheaper.
Not having enough money to cover relocation expenses. Relocations can be pricey. However, if you have a steady income, covering relocation expenses won't be a problem for you. On the other hand, if you're a student with almost no money, this suddenly becomes a big problem.
Not having enough time to organize the move. Whether you're moving as a student during the summer or in the middle of a semester, you probably won't have a lot of time to spare. Having to organize the entire move in a hurry can make the move even more stressful. Not to mention that if you're in the middle of exams, you'll need to find the time to study and organize the move.
Tips & tricks to make moving as a student easier and cheaper
Yes, there are some difficulties that you're probably going to face during the student relocation, but there are also tons of tips that can help you have an easier and cheaper move. For example, if you have lots of stuff to move, you can simply get Newcastle storage and keep your belongings there during the summer so you don't have to relocate them. Like that tip? Well, there are more of them in the text below.
Get informed about everything ahead of time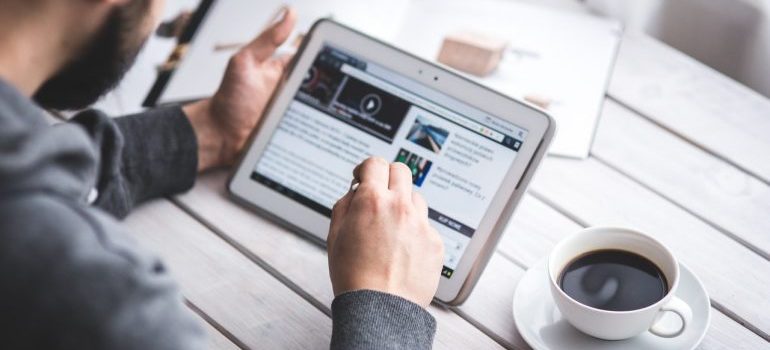 One of the first things you'd want to do before the move is to get informed about everything. Find out if there are any deadlines regarding your move. Get informed about relocation expenses and how you can avoid some of them. Trust us, self-organization makes relocation easier. But what many don't realize is that self-organization can also make relocation cheaper. The more you know about the move, the easier it would be for you to organize it.
Know your budget
Moving as a student in most cases means you're going to have to do it on a budget. To do so, you'll first need to figure out how much money you have and how much of it you can spend on your relocation. You'll want to do everything you can in order to stick to your budget. If you've followed the tips from above and learned about moving expenses, you probably already know how you can save money. For example, get the right number of moving boxes Seattle and don't buy more than you need, consider using alternatives instead of traditional packing supplies, don't move everything you own, etc.
If you want to make your budget bigger, you should take a look at part-time jobs. There are also tons of online jobs that will give you the opportunity to make money online, from the comfort of your home.
Go through your stuff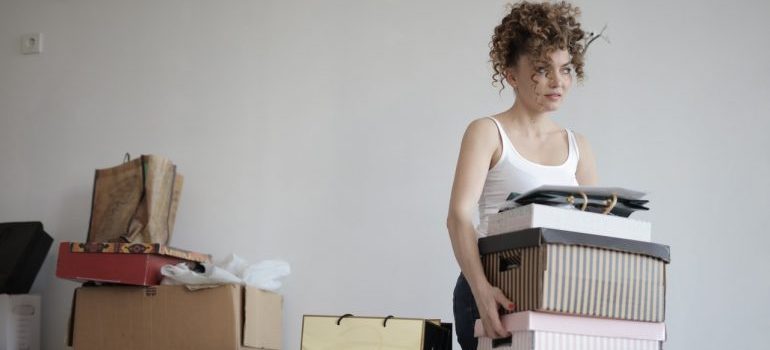 One of many minimalist moving tips tells us that there is no point in moving everything we own. Our homes and offices are filled with clutter. Moving to a new place doesn't make any sense, right? Instead of moving all that clutter to your new living or working space, you'd want to declutter first. Get rid of the stuff you don't need or use anymore. By doing this, you'll have fewer items to pack and you'll also save money on packing supplies.
Sell the items you don't need
If you want to make a couple of bucks when moving as a student, you should consider selling some of your stuff. Books, clothes, comics, are only some of the items that can bring you extra income. But don't just place them for sale on any site. Instead, get informed on where to sell your unwanted stuff for the most cash and place your items there. And, if you don't need extra cash, donate some of your items if they are not damaged and can still be used.
As you can see, moving as a student doesn't have to be scary, pricey, or difficult. Inform yourself about this process, start preparing ahead of time, stick to your budget, and find help. This is how you'll manage to move with no problems and without spending more money than necessary.
Let our team put together a comprehensive moving plan for you. Complete our simple free quote form or contact us at 1-888-300-7222.