Top reasons to get professional packing services
If you are about to undergo a relocation, you are definitely going to need to go through a packing process. This means that you will need to obtain all the necessary materials and supplies. You will also need to invest quite a bit of your own time and effort into the process. However, you do have another option at your disposal. Packing services from professional movers. You can have your movers Redmond WA pack all of your belongings for you, in a fraction of the time it would most likely take you to do so. But what makes hiring a professional moving company a necessity? What are the reasons to get professional packing services? This article is going to answer both of those questions, and more.
7 reasons to get professional packing services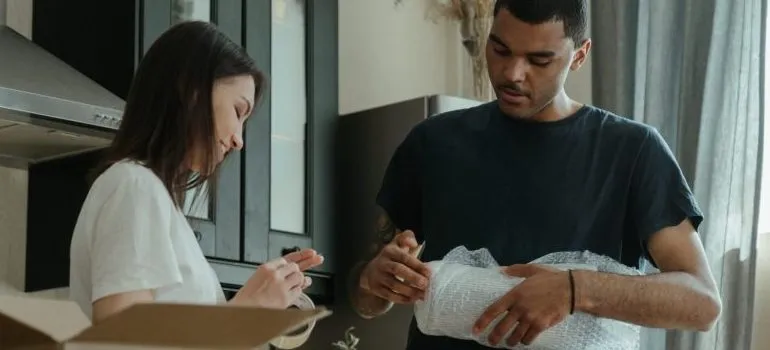 Without further ado, here are the primary reasons why people opt for packing services:
Busy schedule
Extremely fragile items
Last-minute packing
Valuation
Professional equipment
Efficiency
Partial packing services
Of course, if you have a disability that prevents you from packing on your own, that is another big reason. You may also want to have an easier time obtaining moving boxes Seattle, and have your movers deliver them to your doorstep. When you consider that a 4-person household requires an average of 144 moving boxes to relocate, as well as the time and energy to pack them all, hiring professionals becomes a lot more enticing. Furthermore, if you are working in a high-income field, it may actually be more profitable to hire movers. You can earn more in the time it will take you to pack. Consider your circumstances and the reasons below and you will get to the right decision.
Busy schedule
The first main reason for hiring packers has to do with your schedule. If you have problems balancing your daily obligations with the necessities of packing, hiring movers is the best thing to do. Otherwise, you may be in a really stressful situation where you have to do multiple things at once, in the same amount of time. When you hire one of the moving companies Seattle to do your packing, you can focus on the other important matters and forget about the packing process. This peace of mind can be quite invaluable. Most people who hire professional movers to do their packing for them do so because of this simple reason.
Extremely fragile items
Another reason why you may want to hire packing assistance is if you have a lot of items that are fragile or breakable. If this will be your first time packing them, you simply can't be sure that you will do an excellent job. Whereas your movers have dealt with countless such items and will know how to protect them the best. By having movers pack your fragile valuables, you can set your mind at ease. Whether you are using a portable self-storage container or a moving truck to relocate your belongings, the way they are packed will make a huge difference. Your items will be safe and sound inside their moving containers when professional packers are on the job.
Last-minute packing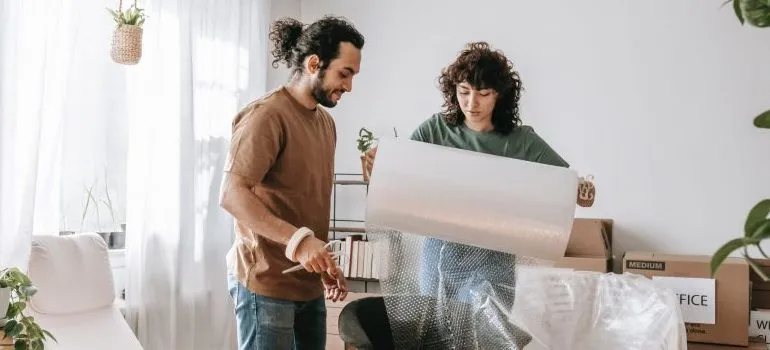 When you are in a situation that you need to pack as soon as possible, that is when you call a professional. Your movers are able to pack entire homes in a fraction of the time it normally takes. This makes them ideal for last-minute moves. The entire relocation is on the clock and you need someone who can deliver results in a timely manner. By hiring movers, you will be able to refocus your attention on other matters, leaving the packing process in their capable hands. Furthermore, last-minute packing is always a messy affair if you are to do it on your own. You simply might not have the knowledge and experience to rush such a delicate process. Much better to hire someone who does.
One of the top reasons to get professional packing services – Valuation Coverage
When you entrust your belongings to a professional moving company, you are benefitting from their valuation coverage. Every moving company needs to have a valuation, by law, which protects your items if they are handling them. Of course, there are some companies out there without sufficient coverage. But you should not be working with them in the first place. You need to know how to avoid fraudulent movers, after all. Before you hire, always verify if the company offers valuation or not. Otherwise, you may hire packers for the sole reason of having additional coverage, only to find that they actually do not offer it.
Professional equipment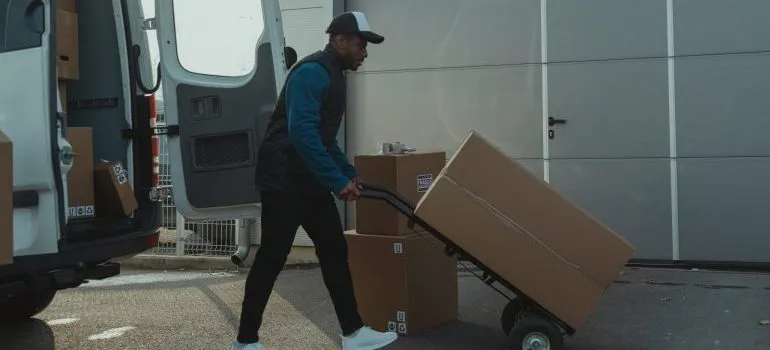 Another thing that professionals bring to the proverbial table is their equipment. They have access to every piece of gear that will make their packing job easier and safer. They use quality supplies, as well as high-grade tools for their job, which ensures the quality of their work. If you were to obtain such equipment on your own, it would actually cost you a lot more to pack than if you hire professionals to do it. Depending on your situation, and your items, this might very well be the most important reason to hire professional packers.
Efficiency is one of the reasons to get professional packing services
Professionals work fast. If you are on a time limit of any sort, or if you want to get the process over with as soon as possible, contact professional movers. Simple as that. They have the experience and knowledge to streamline almost any packing process, regardless of its complexity. Furthermore, you can pick up a few tips and tricks along the way, making your future efforts a bit more efficient as well.
Partial packing services
Lastly, you might want to opt for hiring partial packing services only. You will pack most of your belongings but entrust only the most valuable, fragile, or difficult ones to your movers. This is a great compromise, one that will allow you to save money, time, and energy. You can easily deal with the mundane items and let the professionals handle the rest. As far as reasons to get professional packing services to go, this one may be last on our list, but is definitely not the least.
Let our team put together a comprehensive moving plan for you. Complete our simple free quote form or contact us at 1-888-300-7222.