The best kinds of boxes to use for moving
Moving in the next couple of weeks or months? Then you certainly know you have your work cut out for you. You'll have to go out and look for the best Washington movers around, you'll have to look through different moving services, as well as acquire all the best kinds of boxes to use for moving. Brace yourself – there are many different types of boxes that you can find/purchase for your relocation. If you are resourceful and lucky, you might even be able to find them for free. How you get them is up to you – but here's what you need to prepare.
Five of the best kinds of boxes to use for moving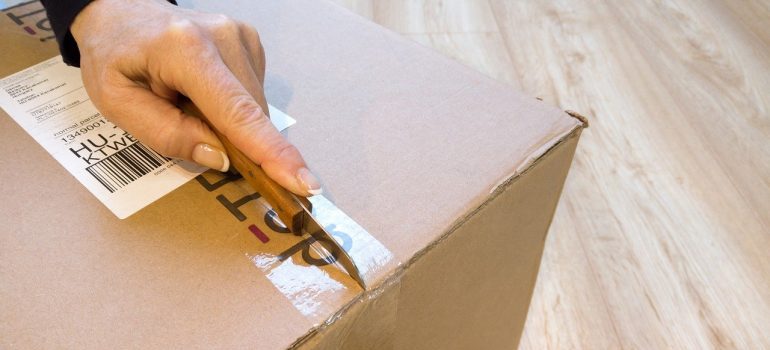 There are many different types of moving boxes – probably more than you know about. But whether you are going through a local or long-distance relocation, there are some moving boxes Seattle that are going to be of absolute importance. Here's what they are:
Cardboard boxes of all sizes
When talking about moving boxes, one can't forget about the standard notion of cardboard boxes. These are a staple during every moving process and most professional movers in Bainbridge Island, Seattle, Redmond, or anywhere else will tell you the same thing. That's why they need to be the first item on your shopping list when looking for moving supplies. Think about purchasing a large number of the following:
Small cardboard boxes – they are best used for items such as books and appliances.
Medium cardboard boxes – they are the most versatile kind and can be used for anything from toys to clothes and linens.
Large cardboard boxes – these types of boxes can become quite heavy, which is why they should be filled with lightweight items.
*Pro tip: always purchase more cardboard boxes than you think will be necessary. People oftentimes try to save money on moving supplies, only to realize that they won't have enough boxes to finish the job. The last thing you need is to make a second trip a day before the move.
Wardrobe boxes
Folding your clothes and putting them inside a cardboard box (or even your suitcase) does seem like the logical thing to do. However, you need to think about relocating those items that can't be folded. All of those pieces of clothing that are currently hanging in your wardrobe will be best suited for wardrobe boxes. These boxes are an excellent invention as they won't cause any wrinkles or creases on your clothes.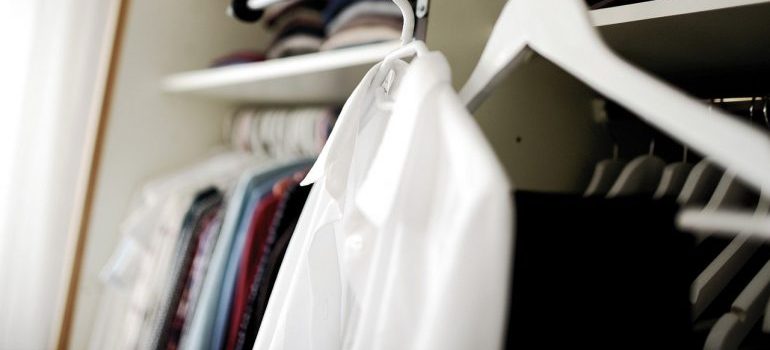 So after your local movers in Seattle finish their job and you find yourself safely nestled into your new home, you can just pick something out of a wardrobe box and wear it as if nothing happened. Nothing being the relocation that completely disrupted your life these past few weeks.
TV boxes
Every average household in the United States owns a flat-screen TV nowadays. While this device is a source of endless entertainment, it's also one of the most difficult items to relocate. While reliable interstate movers from Seattle will certainly be more than careful with your precious item, they will also tell you that the best way to ensure its safety is by placing it in a flat-panel TV box. This type of box will do wonders when it comes to protecting your TV in transit, which is why it should be one of the top five best kinds of boxes to use for moving.
Mattress boxes
By being something that you use for six to eight hours every night, your mattress is one of the most important pieces that you own. Sleeping on a high-quality mattress is one of the most important things for leading a quality life. It is for that reason that you need to do your best in order to protect your mattress from any form of damage. And by far the best way to do that is by purchasing a mattress box.
Whether you plan to relocate your mattress or put it in a storage unit in Seattle, make sure you protect it in this container that was specially designed for it. It will help your item stay in tip-top condition at all times, making you happy you made this investment.
Plastic bins
Did you have any doubt that plastic bins would make their appearance on the list of the best types of boxes to purchase for your relocation? Because we didn't. Plastic bins are the go-to tool for storing and packing seasonal clothes, fragile items, cords, and electrical items. They are see-through, so you will always be able to find items that you are looking for without any trouble. It's important to mention that they also fare well during all types of weather, providing ultimate protection for your belongings.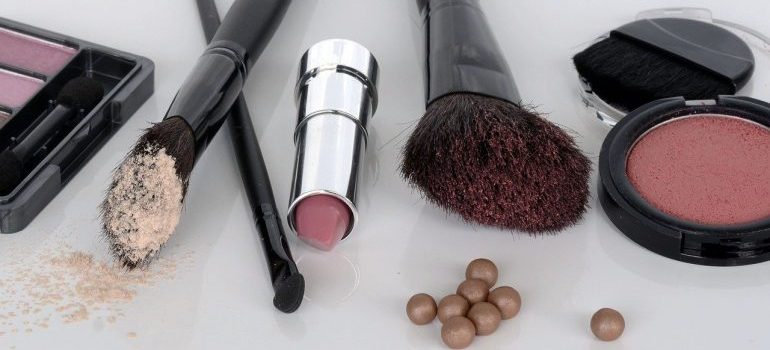 You can also find multiple purposes for these boxes after the relocation. For example, you can use them for storing different types of items in all corners of your house, such as your closet, bedroom, and garage. So the money you spend on these containers will be well worth it.
Other types of boxes to purchase when moving
Of course, this is just a list of the most basic types of boxes to get. There are many more. For example, dish and glassware boxes, as well as mirror boxes, are among the best kinds of boxes to use for moving. Which types of containers you get for your move will mostly be decided by your current situation. You won't be looking for mattress boxes if you plan to replace your mattress in the new home and you won't be purchasing mirror boxes if you aren't transporting any. So take a good look into your situation and needs and purchase the moving boxes accordingly.
Let our team put together a comprehensive moving plan for you. Complete our simple free quote form or contact us at 1-888-300-7222.