Disassembling furniture for a move: tips & tricks
There are many obstacles that come with moving house and you'll need to be on your A-game if you want everything to go as smoothly as possible. Even packing, which is a huge part of relocating, has its challenges. It's not only a matter of putting things into moving boxes Seattle – what about bulky furniture? There are certain furniture items that will require a little more time and effort when you're packing. So, we're here to give you some advice for disassembling furniture for a move and make this hurdle a little bit easier to get over.
Start by downsizing your furniture
Whenever you're getting ready to pack, you should start by decluttering your home. It doesn't matter if you're packing for a move of for self-storage Seattle, you should get rid of the things you don't need anymore. This will make the packing process easier and quicker.
The same goes for preparing your furniture for the move. Look around your home and decide if you really need to take all the furniture with you. Maybe you have certain items that should be replaced by newer versions, furniture that's falling apart or not useful anymore. In that case, there are a few things you could do.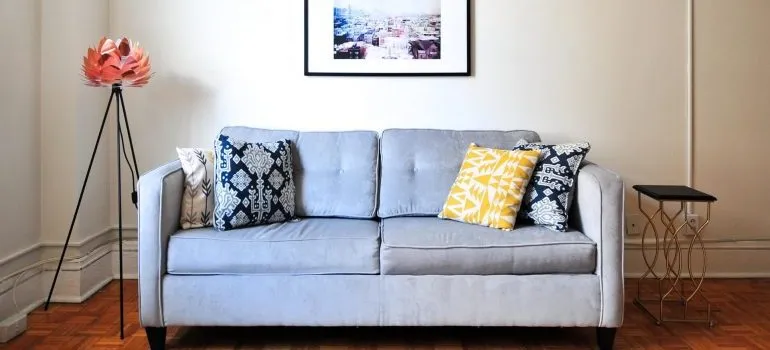 Give the furniture away. Your friends, family members, or even neighbors might appreciate getting some of the furniture items you don't need anymore.
Sell the furniture you don't need. By getting rid of unnecessary furniture, you're reducing moving costs anyway. But if you'd like to also earn a few extra bucks, you can simply seel the furniture you're not taking with you.
Throw it out. If the furniture can't be used anymore, it might be time to throw it away.
Leave it in the house. If you don't feel like wasting your time and energy on getting rid of the furniture, you can leave it for the people who are moving into the house after you. What all this means is you'll have less furniture to disassemble before moving.
Not all furniture needs disassembling
If you're worried about disassembling furniture for relocation, we have some great news! Not all of the furniture will need to be disassembled! But, in order to figure out which furniture pieces can stay in one piece, you'll need to do some measuring. You should measure all the doors and hallways to see if the furniture can fit through. Of course, you should measure the furniture as well.
After this, you'll see that even some bulkier items could fit without being disassembled. Other than that, there are some smaller pieces of furniture which you won't need to disassemble. Keep in mind that some furniture or parts of furniture cannot be disassembled. So, if you see that you can't take something apart, don't force it – you might end up breaking something.
Ask for help with dismantling furniture
Disassembling your furniture before the move can be something that takes quite a bit of time and energy. That's why we would advise you to get some help. Everything is easier when you have some assistance, after all.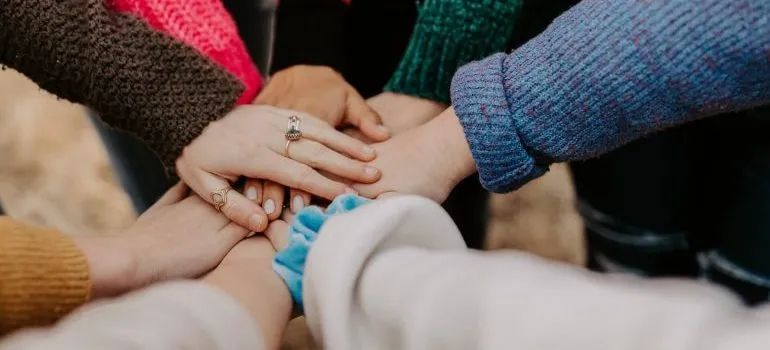 So, gather your friends or ask your family members to come around and ask them for help. If they give you a hand, the job will be done much quicker and easier. 
Hire professionals to help
Asking your friends and family for help is always a great idea. However, if you want, you can even get some professionals to give you a hand. If you're hiring residential movers, they will probably offer you their furniture assembling and disassembling services. This way, you'll know for sure that nothing will go wrong and that your furniture won't get ruined in the process. Not only can the pros disassemble furniture for moving, but they can even put it all back together once you're in your new home.
Use instruction manuals
When it comes to the actual disassembling of furniture for the relocation, you should look for your instruction manuals. If your furniture comes from IKEA or a similar store, you can find the instructions that come with the furniture and put them to use. Just like you managed to assemble the furniture on your own, you'll be able to take it apart and prepare it for the truck. If your instructions don't say anything about disassembly, you can simply follow the instructions for assembling in the reverse order. You can do it!
Get the right tools for disassembling furniture for a move
When it comes to the practical side of disassembling furniture for moving, you have to use the right tools. Here's a quick run-down of the tools you need for this project.
Screwdriver
Hammer
Wrench
Lineman's pliers
Additional tips for disassembling furniture for a move
Pay attention to all the pieces after disassembling – don't lose anything!
Don't mix parts of different furniture items – keep all the pieces in separate bags.
Use ziplock bags to pack up all the smaller bits like nuts and bolts.
Make sure you have enough space around you for maneuvering.
Be careful and try not to hurt yourself in the process.
Don't rush, take your time. Also, packing last-minute is pretty stressful, so start preparing on time.
If you're using boxes to pack up some furniture pieces, use sturdy boxes.
Follow this simple guide and disassembling furniture for a move won't be as difficult as you might think. Don't be afraid to ask for help if you're struggling and just take your time.
Let our team put together a comprehensive moving plan for you. Complete our simple free quote form or contact us at 1-888-300-7222.