Common misconceptions about self storage
Most of us could do with a little bit of extra space. You can put away the things you don't use often, clean up and declutter a bit, make your home feel bigger, cleaner, and more organized. But where should you put all the things you don't want to get rid of? One option is to contact Hansen Bros. Moving & Storage Seattle and rent storage space. Unfortunately, many people don't even consider this alternative seriously. This is because they believe in certain misconceptions about self storage. They think it's unsafe or expensive or dirty. Of course, this couldn't be further from the truth. That is why we're here to dispel these common myths and show you why self storage is the right choice.
Misconceptions about self storage you probably believe
If you've never used the self storage Seattle offers before, you probably don't know much about what the units are like or how renting them works. This is perfectly understandable. After all, most people prefer to store things in their own homes – in attics, basements, and sheds. So it's no wonder you don't have a lot of the first-hand experience with storage units. But that also means your knowledge of self storage probably comes from the stories you've heard and the media you've consumed. Unfortunately, these often give storage a bad reputation because horror stories are shared more often than successes. And this leads to numerous misconceptions that might needlessly prevent you from renting storage yourself. For example, most people believe that:
That self storage is not a safe solution for safeguarding your belongings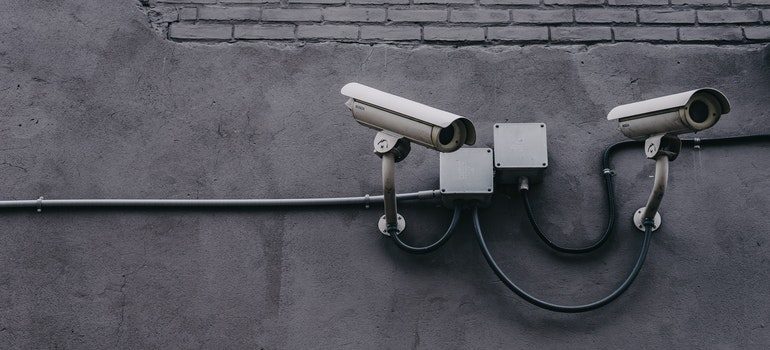 It's understandable to have some anxiety about storing your stuff outside the home for a while, especially if you have a lot of valuable or fragile possessions. But the truth is that the vast majority of storage facilities are far safer than most people think. In fact, in the right storage facility, your belongings may actually be safer than they would be in your home. Locked entry gates, 24/7 camera surveillance, regular patrols from security guards, various locking systems – these are all standard features of modern storage units. You can look for such security advantages specifically when deciding on which unit to rent.
That renting storage space is too expensive
It's true that renting storage space is an extra monthly expense – after all, if you don't have a storage unit, you don't have to pay for it. However, storage isn't as expensive as you probably think. The price will, of course, depend on the size and type of the unit you rent. Larger units cost more. Additional features like climate control or extra security can also add to the costs. But on average, people pay between $60 and $180 for non-climate controlled units and between $75 and $220 for climate-controlled storage every month. So unless you're renting a large climate-controlled unit, you can easily find great storage for under $100.
That only hoarders really need storage
There appears to be a certain stigma around using storage. The assumption is that people don't need to use storage unless they have a ridiculous amount of belongings that they don't know what to do with. But that's not true! Storage is a regular part of moving services Seattle because it can come in very handy when you're packing for relocation, downsizing, or between homes. It's also a great way to keep small homes tidy and clutter-free. You don't have to be a hoarder to want that.
That storage units are dirty and full of pests
It's the infamous horror story: a dirty, dusty, moldy storage unit infested with rats, insects, and all sorts of pests. The literal nightmare of anyone who so much as thinks about renting storage. Luckily, that's not what you're getting with most storage units these days. You will, of course, have to clean on a somewhat regular basis. And pest control is a must along with monitoring moisture and humidity. But the truth is that most storage units only take a little bit of upkeep every couple of weeks and they'll stay in great shape.
That you have to sign a long-term contract
If you're in two minds about renting storage, you probably don't want to commit for an extended period of time. But another commonly held yet misguided belief about storage is that you absolutely must sign a months-long contract that you won't be able to get out of. This is not the case. Most people who are moving to Seattle only rent storage for a month, for example. You can do the same. And if you find that you like using storage, you can then extend your contract to something more permanent. But there is no reason to worry about permanent commitments – you decide how long you rent storage for.
Dispelling common misconceptions about self storage
Now that you're aware of common myths about storage, let's talk about reality. What is it really like to rent storage? Is storage worth the money you'll pay for it? What are the odds that something does go wrong?
Let's start with the obvious: the kind of experience you have with renting storage will depend almost entirely on which storage unit you choose. As unlikely as it is, you might actually come across storage that is very unsafe, very unclean, very expensive, and all the other awful things you've heard. But it far more likely that you'll find a safe, clean unit that you can easily afford. You just have to know what you're looking for.
The right company will easily prove misconceptions about self storage wrong
Finding the perfect unit will easily prove your misconceptions about self storage wrong. So look for moving and storage companies with good ratings and lots of positive reviews. That way you can be sure you're signing a fair contract for a high-quality unit at a competitive price. Then, decide on the right type of storage unit: you shouldn't rent more space than you really need and you can do without climate control in most cases too. Finally, always inspect the storage unit you're renting beforehand. This will allow you to see for yourself whether the space you're renting is really what you're looking for.
Let our team put together a comprehensive moving plan for you. Complete our simple free quote form or contact us at 1-888-300-7222.