Essential packing materials when moving from North Bend
There is a reason why the staple image of every relocation is the one containing packed boxes. Simply put, you cannot move without packing your belongings. However, you are surely not going to shove them all in plastic bags and go on your way. That is if you care about their safety during transportation. It is with that in mind that we come forth with the list of essential packing materials when moving that will help you pack for your North Bend relocation.
Essential packing materials when moving
Note that if at any moment feel like the packing process is simply too much for you, you can always ask your movers North Bend WA to help with the process. Not only will they take care of all the tasks, but you can also count on them for quality packing materials. That aside, if you are ready to take on this quest head-on, let's get straight to it.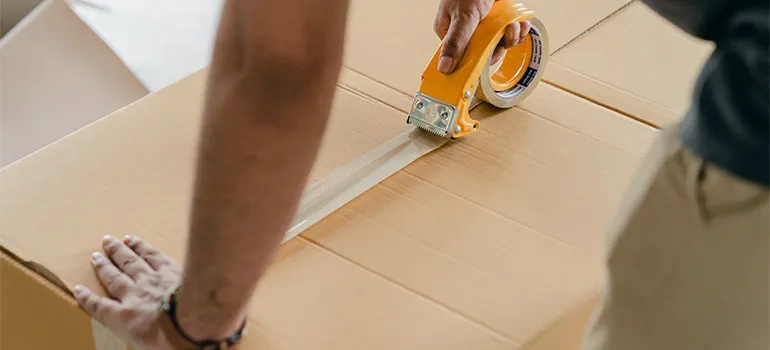 Moving boxes
Well, isn't this a shocker? All jokes aside, you cannot have a proper relocation without quality moving boxes. They are the bread and butter of every item transportation and are your best way of ensuring their safety. With that in mind, you should make sure that you acquire some that will give you peace of mind. Now, there is a number of ways you can go about your pick:
Getting moving boxes Seattle from a professional moving company. This is probably the safest option, but the most expensive one as well. Plenty of moving companies offer the same essential packing materials when moving their clients. To put it simply, you get what you pay for, and that is peace of mind.
You can rent plastic boxes. This is a great way to be mindful of the environment and transport your belongings in a safe manner. Plastic boxes are recyclable, simple to pack, and easy to stack. Just make sure to research a bit about the companies renting them.
Visit your local grocery and clothing stores, as well as warehouses. These businesses receive shipments on a daily basis and most certainly have more boxes than they need. You can ask them if they have some to spare and thus go with the cheapest option. The only thing you need to be mindful of is that the boxes need to be damage and odor-free. There really is no reason to get them if they will harm your goods.
Cushioning materials
Now that you have the most essential packing material that will literally hold your goods, it is time to think about some additional protection. As you can imagine, those plates will not look after themselves during transportation. Nor will the glasses, lamps, figurines, and anything else prone to breakage.
It is with that in mind that you ought to consider getting some cushioning materials. Their role is to fill the remaining space in the boxes, thus preventing any unwanted movement and shifting during transportation. Here is what you need:
Some plain old newspaper or packing paper. Simple yet highly effective. Easy to crumble, great to isolate.
Packing peanuts. They serve the same purpose as the packing paper but are gentler to your items. Use them for belongings that are truly delicate and require such treatment.
Sheets of bubble paper. Irreplaceable packing material when you have some oddly shaped yet fragile belongings involved in the moving picture. You will be able to wrap every part of the item, ensuring its entire safety.
Packing tape
Yes, packing tape deserves a paragraph of its own, as it is that important. Mind you, the simple tape will not do the job here. When speaking of essential packing materials when moving, one cannot circumvent the proper packing tape that is strong, durable, and reliable. You can pack your boxes all you want, stuff them with bubble paper and packing peanuts – if you don't close them correctly, all was in vain. Just imagine the horror of the box that holds your fine china getting opened during transportation, and all of those precious items falling out. Chills, really. So, be smart about this, pay a bit extra for the tape, and enjoy your belongings being whole that much longer.
Labeling materials
Lastly, when all is packed and prepared for the road, there is one last thing to do with one last essential packing material – the one that serves the purpose of labeling. Now, there are multiple ways in which you can label your boxes. Color coding, numbers, whole lists written on the sides, anything you find that works for you – works. Just make sure that you don't miss out on this step.
At the very least, you should make sure to label the boxes that contain fragile items. This will let the Washington movers know which packages require extra attention when being handled. Still, that is not the only upside of labeling boxes. Writing which box belongs in what room will allow you to handle the unpacking process that much faster and with greater ease.
What it comes down to
As you can see, there really are not that much of the essential packing materials you need when moving. Boxes, cushioning materials, packing tape, and some labeling materials. Of course, you can always add on to the list, but these are not to be excluded. Make sure to get them on time, so as to not leave the search for them for the last moment. After all, you will have plenty on your plate as it is. And, remember, if you find yourself struggling and getting too stressed out, simply let your moving company take care of the packing process as well, and enjoy your relocation to the fullest.
Let our team put together a comprehensive moving plan for you. Complete our simple free quote form or contact us at 1-888-300-7222.