Long-term storage maintenance tips
Storing your items long-term bears many issues. If you thought that renting a locker and stuffing it with your items is going to be enough to preserve those items in good shape, think again. Even though a storage unit is the safest place to keep your items, if you do not maintain it properly, a lot of your items will go to waste after a while. To prevent this, take look at these professional long-term storage tips prepared for you by Hansen Bros. Moving & Storage. Apply these to your yearly storage maintenance routine and your items will be in good shape for a long time.
This is something that you will have to do at least once a year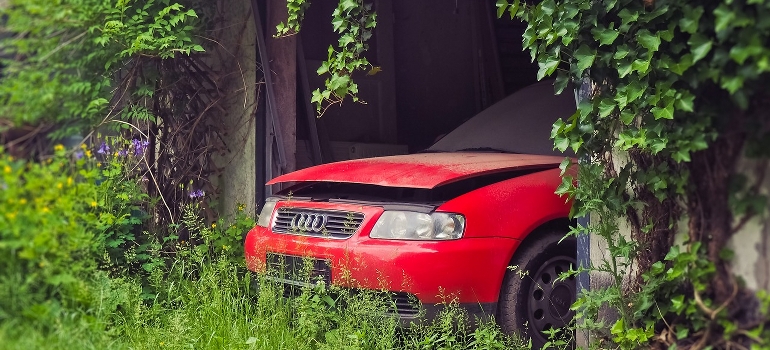 A storage unit is the safest place to store your excess items. Still, some people have enough storage space at home, which may be a little more convenient as far as maintenance is concerned at least. Still, no matter whether you are renting space at Newcastle storage or you are storing your stuff in your backyard shed, yearly maintenance is something that you will need to do. Here is how it all should look like.
Long term storage maintenance plan
Get your items out of the storage and take a look
Identify items to get rid of and call heavy equipment movers to remove it
Make a list of items you hold in storage
Check the packaging and replace what is needed
Deal with moisture issues and general maintenance
Clean and disinfect every item and space itself
Deal with pests issues by sealing all possible entrances and setting traps
Rearrange items so they take less space
Check the locks and make sure that security is high
The worst thing about long-term storage maintenance? Getting your items out
When you are dealing with yearly storage maintenance, the first thing that you will need to do is to get your items out of the storage. This might seem a little bit too much, but if you are going to do this properly it is a necessary step. As you are doing long-term self-storage maintenance you will need to deal with storage space itself and you cannot approach everything properly if your space is loaded. Therefore, get your items out of the storage. One thing that you have to keep in mind though. Make sure that you follow the weather forecast when doing this. You need to be absolutely positive that the weather is going to be nice.
If rain catches you unprepared, with all your items out in the open, you will suffer some damage. Of course, if you are using PortaBox Storage they can put wherever you want so you can place it somewhere where it is easy to shelter your items from the rain as you getting them out.
Get rid of the junk and items you no longer need
Now that your items are out, take a good look. Identify items that you no longer need, or items that are deteriorated from being in storage for so long without maintenance, and get rid of them. Of course, how you will do it depends on the number of items you have to remove, their size, and weight. So you can either do it on your own or call heavy-lift movers to help you out.
It is good to know what items are in storage, so make a list
It is easier to track your items and their condition when you know that they are in storage. You might be surprised, but most people do not have a clue what they hold in their storage. And that is how items are forgotten and left to the test of time. If you want to avoid this, make a detailed list of your items before you put them back in.
Replace damaged packaging
While you are logging your items, pay attention to the state of the packaging. Can you see any dump cardboard boxes or ripped wrappings? If you do, make sure that you replace those. The packaging is your last line of defense. If everything else fails packaging will be the thing that will protect your items. So make sure that it is in perfect condition.
Do the repairs and deal with moisture
Once you deal with your items, get inside storage, and take a good look at the state of it. Of course, the extent of problems that you might encounter depends on the type of storage you are using. If you are using weatherproof portable storage there is not much you should or could do. On the other hand, if you are using your basement as storage, you will have a lot of work ahead of you. Mostly it will roll around identifying and dealing with moisture issues. As you probably already know, moisture is your items' number one enemy in storage. So you need to deal with it properly when you are doing your long-term storage maintenance.
Clean and disinfect your storage and items
After you finish with repairs, clean your storage space thoroughly. Remove the dust, spider webs, dirt from the floor, wipe the dust off the walls, and clean the shelves. After everything is clean, use an appropriate sanitizing product to disinfect the space. Finally, do the same with your items. Clean and disinfect them all before you place them back inside.
Set rodent bait traps
Naturally, before you start loading your storage you need to deal with possible pest threat. Of course, after cleaning and disinfecting the space, you will not see any rats or mice strolling around. But once you lock the doors and leave they will come. So make sure that you place rat bait stations around your storage to prevent this from happening.
Arrange your items properly to maximize the newly gained space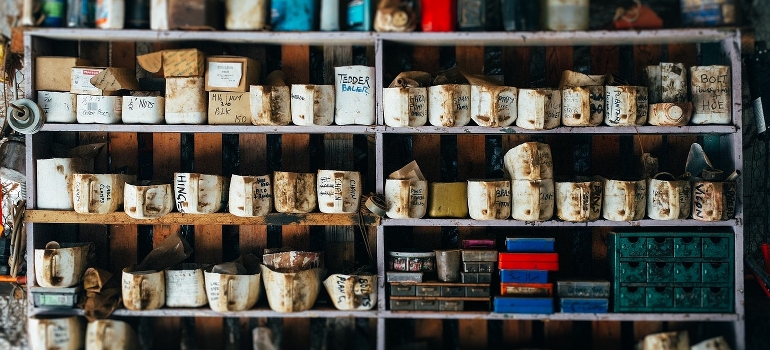 Now that everything is ready, you can start putting your items back inside. Naturally, as you removed some of the items you will have more free space inside. Still, if you want to maximize the free space you will need to be careful about how you arrange your items.
Check the locks and surveillance system
Finally, make sure that your storage is unbreakable. Of course, building an unbreakable fortress that will safeguard your items is not an easy thing. But still, make sure that the lock is good, and that your CCTV is working.
Yearly storage maintenance is boring but necessary
That is all you have to do about long-term storage maintenance. It is not an easy thing to do. And it might take you a whole day. But if you want to keep your items in good condition it is something that you will need to do on a  yearly basis.
Let our team put together a comprehensive moving plan for you. Complete our simple free quote form or contact us at 1-888-300-7222.