Downsizing after retirement – how and why
Retiring is a life-changing event, and one that many people look forward to with impatience, and big plans. It means you're transiting to the golden years of your life, the dolce vita. During our working years, we have very few opportunities to indulge in the things we really love, due to the time factor. However, retirement presents numerous opportunities to reinvent yourself and make up for all the things you feel like you've missed out on. Withal, it's perhaps the snowbird season that made you realize that downsizing after retirement might be a genius idea. Hence, Hansen Bros. Moving & Storage will share some useful perspectives on how to go about downsizing your home, and why it is a good idea indeed. So, keep scrolling and consider our expert tips to tackle the project with ease.
How can you make downsizing after retirement easier?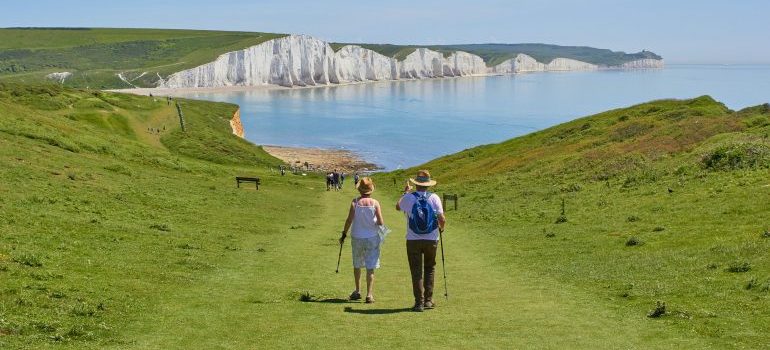 We all have an emotional attachment to the place we call home. And the size of it doesn't make much of a difference. However, as we advance in our lives, our homes tend to get bigger. But, before anything else, it's worth considering that once you become an empty nester, your large home is now rather full of memories instead of people. And while this in itself might make your step to downsizing difficult, rest assured that there are many benefits to it as well.
After all, moving to a smaller home doesn't mean that you'll lose everything that has an emotional value to you. Consider the convenient offer of PortaBox storage Seattle. The friendly specialists will provide you with the ideal solution for the safekeeping of your valuables. And with this option at hand, retrenching your space after retiring will be much easier.
Reasons to downscale your home after adjourning from work
There are many reasons why people decide to reduce their living space upon withdrawal from active work life. A big, spacious home makes sense when one is at the pinnacle of their working life. In a way, a large home is perceived as a reward for all that hard work that gives you the financial power to sustain it and provide comfort for your family.
But as time goes by and the circumstances change, you will likely start thinking about getting rid of certain things. For instance, calling your piano movers Seattle, as you realize that your beautiful instrument will be better off getting a second life somewhere. Case in point, you might start the journey to downsizing by figuring out ways to free up some space. Anyway, here are some of the most prominent, and beneficial reasons as to why downsizing after retiring is a great idea.
The financial aspect
More time
Being closer to your loved ones
A quick mini-guide
Downsizing after retirement could be your way to financial freedom
It's not here that you find out about it, but a home is one of the biggest financial investments that a person will make in their lifetime. And, the bigger the home, the pricier. Well, downscaling your living space after retirement will free you up from many financial burdens. If your priceless possessions are putting you off of thinking about downsizing, you'll love the convenience of storage units Lynnwood WA.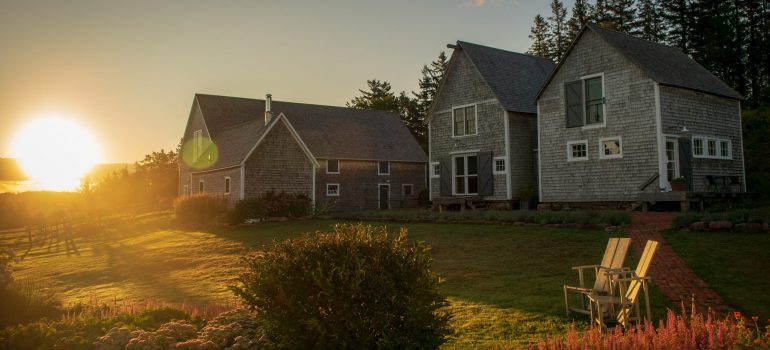 Retrenching your home after retiring has multiple benefits on the financial scale. So, first of all, the upkeep of a large home is costly. Maintaining a smaller property comes with lower bills and taxes. Besides, there are certain profit gains that you'll benefit from, but this depends on the exact status of your mortgage situation. If you have paid it off, you'll indulge in the equity with no financial obligations whatsoever. Also, you may consider renting your large property while having fewer financial obligations due to downsizing to a smaller place. As you may see, downscaling your living space after retirement will enable you to maximize your budget and rather focus on quality and comfort, instead of burdening yourself with unnecessary expenses.
Free up your schedule and indulge in pleasant activities
The care and maintenance of a home is a significant time investment. If you've always dreamed of traveling, there isn't a better time for exploring the world than your golden years. So, take the chance and set on an adventure. Instead of spending your time cleaning and tidying your home, make your life-long dream come true.
But, even if you aren't the traveling type, figuring your successful downsizing strategy will benefit you greatly. Less work around the house means more time to do the things you actually enjoy doing. How about catching up with dear friends over a party of chess? Or focusing on perfecting your new, smaller garden to perfection? Your options on enjoying the beauty of your golden years are endless. And with less living space to think about and with lower bills, you may even find a new hobby. Thus, downsizing after retirement will give you the opportunity to relax, and enjoy life to the fullest.
Moving to a smaller home may bring you closer to your loved ones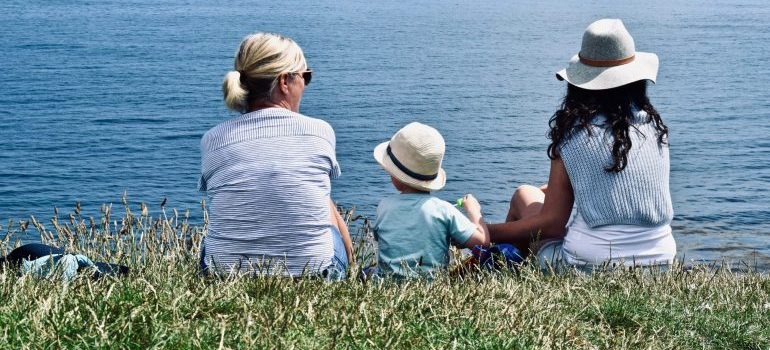 Once your kids reach a certain age, they'll make their own homes. Thus, after retiring, you're no longer obliged to keep your roots in a certain place and let alone in a large, empty house. So, moving to a different place to be closer to your loved ones is a strong reason to consider downsizing to a smaller living space.
A brief outline of what to consider when downsizing after retirement
Moving to a smaller home can be an uncomfortable thought, especially if you don't like changes. However, consider the aforementioned points and you are sure to mark the many benefits that come with downsizing after retirement. Last, but not least, here are a few points that will further help you make an informed decision in regards to the matter at hand.
Look at a type of property that suits your current needs. Before making the final decision on downsizing after retirement, figure out what exactly your new home should be like. Consider what kind of place will offer you the best comfort in regards to your lifestyle, and budget.
Declutter your current home. Give yourself ample time to sort out your possessions. Get rid of everything that has no real value or purpose in your life. You may want to sell or donate some items. And, secure your ideal storage solutions. Our team of pros is at your service to help you out with anything you may need. Whether you have a question or you want to book your storage unit, feel free to talk to us any time.
Put up your home for sale. It's best to get in touch with a good realtor and benefit from their expertise, to secure a premium.
Let our team put together a comprehensive moving plan for you. Complete our simple free quote form or contact us at 1-888-300-7222.