Small secrets for a stress-free fall move in Washington
Moving in Washington state during the fall can be rather stressful. "Is it going to rain? Is it not? Are there going to be any available Washington movers to assist me with my move? Will I manage to obtain all of the moving supplies I might need?" These are all questions one might ask themself when planning a move. Mix that with endless moving tasks and you've got yourself a recipe for a disaster. Having this in mind, we can likely conclude that there are a lot of things that go into moving. And that can be pretty hard and stressful for anyone who lacks moving experience. Luckily, there are some professional tips that can make moving a lot easier. That, then, can significantly reduce stress. But what exactly are these professional tips, tricks, and secrets for a stress-free fall move in Washington? Read on to find out!
If you want to have a stress-free fall move in Washington, you should put taking care of yourself above all else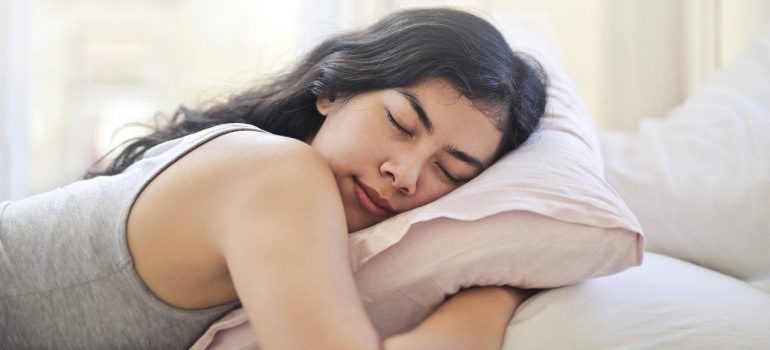 Since moving is so overwhelming, many people forget to take care of themselves. Nowadays most of us live by the "I'll sleep when I'm dead" saying anyway. That, unfortunately, only gets amplified when moving comes into the picture. No matter how amazing moving companies Seattle has to offer are, many people think they can't afford to spend time taking care of themselves during the moving process. They are constantly under a lot of stress and they think they won't have enough time for moving-related tasks.
Sadly, that only leads to even more stress and exhaustion. Many people even get sick after moving, when they finally relax. Because of that, one of the greatest tips any professional would give you for a stressless fall move in Washington is to take time for yourself. Sleep, nourish your body, and unwind each day and your move will be much easier.
It's all about the help
You could likely move completely on your own if you really tried. However, that would be unnecessarily exhausting, stressful, and draining. Luckily, there's a simple way to avoid that. Just get some help. Even if you can't afford movers, you could always ask friends and family to help. Even if they take only a few tasks off your back, handling the move will be a lot easier for you! And, of course, if you can hire movers, then hire movers. Unlike friends and family, movers are trained to move safely and efficiently. It's literally their job. So one of the best tips for having a stressless move is to get some help. Movers are the best choice, but if you can't, friends and family will do, as well.
You can't have a stressless fall move in Washington if you hire amateurs or fraudulent movers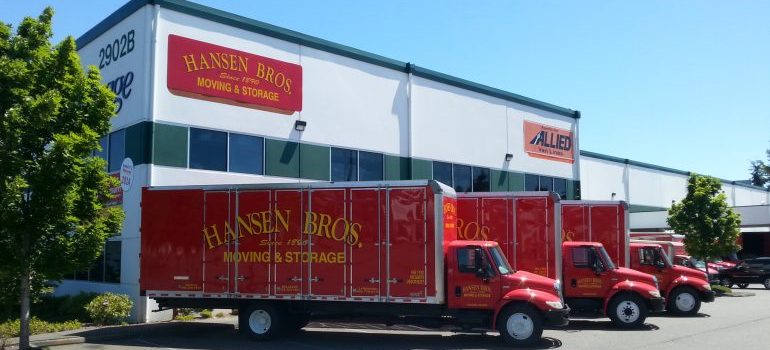 Beware of who you're hiring to move you! Just like there are different options self storage Seattle has to offer, of which some are bad and some are good. So are there different kinds of movers. Both bad movers and scam movers can ruin your moving experience. And while bad or inexperienced movers might prolong the moving process and ruin some of your belongings, scam movers could potentially do much more significant damage. However, there are numerous signs you're dealing with fraudulent movers. The best thing you can do is educate yourself on those, as well as do thorough research by reading reviews. Always go for the tried and tested option!
Moving guides are your best friends
Especially when moving city-to-city, state-to-state, or country-to-country, moving guides can be very useful! Many people don't think to read them which is a shame since they can be very helpful. For example, a simple guide for moving from Renton to Seattle could tell you so much about Renton and the moving experience involved in moving to Renton. And in our opinion, that's very valuable information. So even though moving guides are quite common in the world of moving, they're also quite a well-kept secret since not many people read them or even think to read them. So if you wish to make your move in Washington this fall stress-free, try reading some moving guides!
Fewer things, less stress
Decluttering is an amazing way to make a move in Washington less stressful. Since packing and the financial aspect of moving are usually the most stressful parts of moving, it's easy to see how decluttering could be beneficial for reducing stress. First of all, the packing will be much shorter. And secondly, you'll have to pay less for movers. Plus, your new home won't feel as cluttered after the move. Also, unpacking and settling in won't be as time-consuming. Whichever way you look at it, decluttering is an absolute win when it comes to moving!
Time is the only thing you don't really have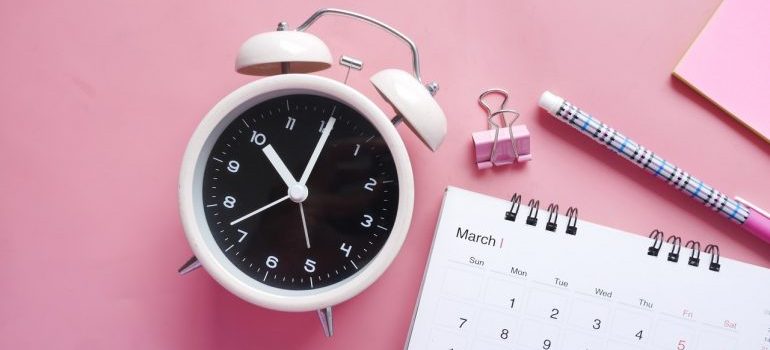 When it comes to moving, many people fail to realize just how easy it is for time to slip by. When that happens, many people become very stressed and anxious. They then have to rush things, as well as cut sleep and personal time to make the move somehow come together. To avoid that, it's best to start early and stay on schedule. Procrastination is not an option if you hope to have a stress-free fall move.
Having a stress-free fall move in Washington requires a lot of work and dedication
Even if you hire movers for every service they offer, there'd likely still be things you'd have to do. And, if you're not organized properly, those things would likely cause you at least some level of stress. Luckily with a few tips for a stress-free fall move in Washington, your move could, actually, end up being stress-free. However, that requires a lot of time and dedication on your part. Begin by doing more in-depth research and finding even more tips on how to make your move as stress-free as possible. If you do so, it's highly likely that your move could go smoothly!
Let our team put together a comprehensive moving plan for you. Complete our simple free quote form or contact us at 1-888-300-7222.