Explore different uses for storage
These days, many moving companies offer a wide variety of storage solutions to their clients. You might need to temporarily place your furniture in storage while remodeling your living room. Or perhaps you need a place to temporarily store your excavator before heavy equipment movers pick it up. The point is, a storage unit can serve whatever purpose you need it for. Thanks to the many creative people, this world goes forward every single day. Needless to say, these people found interesting purposes for storage lockers as well. In reality, a locker is an empty box. This means that the possibilities and ideas can be endless. In this article, we explore the different uses for storage outside the traditional ones.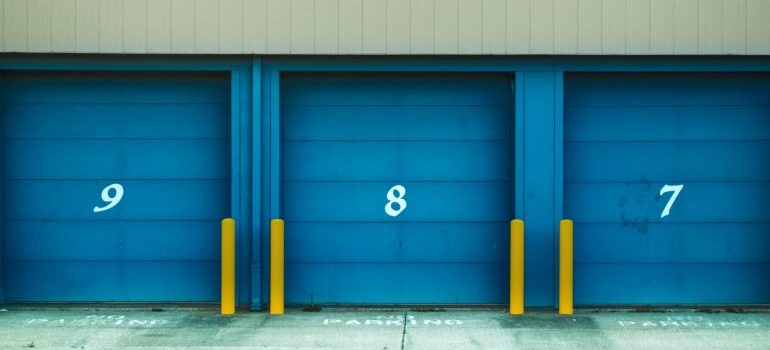 We will explore the different uses for storage, and you will see that some are quite interesting. It goes without saying that the most common use of storage is to store items, hence the name. This is so common that people just place their items in a locker without much thinking. If you want to find your perfect storage, you need to be open with the Seattle moving and storage company you are renting it from. Tell them exactly what you need and let them help you. Only then will you be satisfied with the experience.
One of the more interesting uses for storage is an art space
If you need a secluded, quiet space where you can work on your art, then a storage unit is the perfect spot for you. Regardless if your form of expression is painting, sculpting, or making music, you can have your creative space for a very small amount of money. All you have to do is rent a unit, and move your art supplies there. You can do this quickly and easily with the help of movers Bainbridge Island.
The benefit of turning a storage unit into an art station is the fact you can actually store your work there. However, keep in mind that in this case, you will need a specific type of storage. If you are an artist working with paintings or clay sculptures, you will definitely need a storage unit with temperature control. Drastic changes to the temperature can cause significant damage to your art.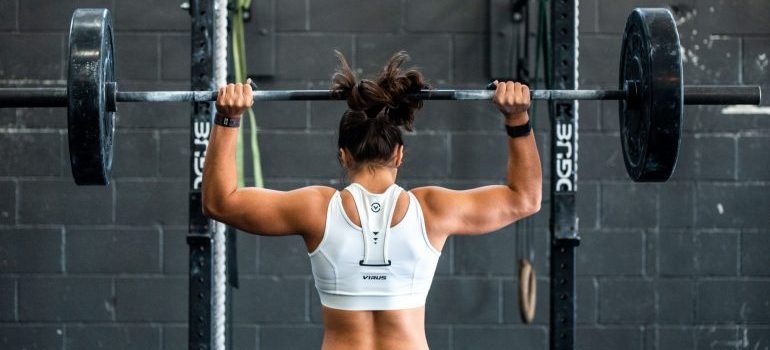 Storage units can also be repurposed into personal gyms
You might be wondering what is the point of turning a warehouse unit into a workout space. There are a lot of public gyms in the area, so why not go there, right? Well, first of all, most of those gyms cost a lot more. Given the fact that online shopping is becoming a trend, you can easily source personal gym equipment for far less money.
Considering this, one of the different uses for storage is definitely a workout area. Simply buy the equipment you need and transport it to the unit. This way, you can workout whenever, and as long as you want to. You won't have anyone hovering over your shoulder and telling you how to do your own thing. Always remember to clean the unit after every exercise. Good unit maintenance means you prevent mold and mildew from forming in your unit.
Thinking of different uses for your storage? Why not make an improvised mancave?
Sometimes, all we need is a place to call our own. A secluded sanctuary where we can escape our daily troubles. Stress and anxiety are all around us, from our home to our work. They affect people in many different ways. In a sense that some people deal with it very well, while others are really struggling to keep their integrity. When the hard times hit, we need some sort of valve to blow off steam and remove all that stress from our system. Take your storage unit as an empty canvas, and transform it into anything that gives you peace of mind. Fill the space with anything and everything that makes you calm and comfortable. Or, alternatively, fill it with nothing at all.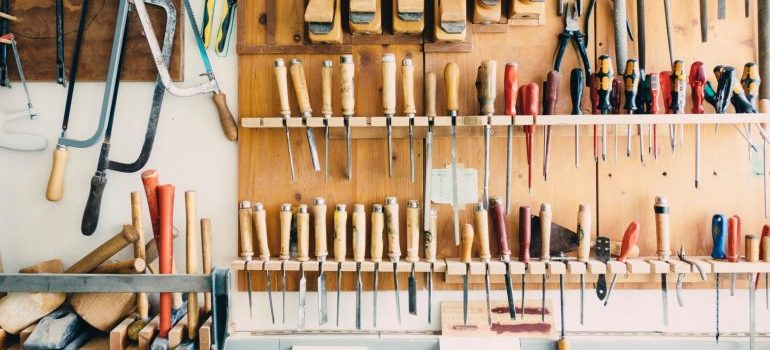 An empty room with blank walls can be a great meditation chamber. In case you have a hobby which you can't tend to as often as you'd like, or don't have the space for it at home, this is your saving grace. A storage unit can be turned into a small studio, where you can work on hobbies and crafts, or carpentry, to name a few examples.
You can even store your collectibles here and just revel in the greatness of your collection. Even a sofa and a TV set can be enough for a person to enjoy some alone time and reflect on their situation. We can't tell you exactly what to do with your storage space since everyone is different. However, what we can tell you, is that this is a good way to dedicate time to yourself and practice self-care.
Many great business enterprises started in garages and storage units.
Surprisingly, this is one of the common uses for storage. Even if you're running a small, home business, it would benefit you to have some sort of office to do work from. However, nobody said this space needs to be an actual office, or be located in your home. High-quality storage units can be a surprisingly good space for a makeshift office.
Most units have a power supply giving you the possibility to hook up your computers and other equipment. Depending on the size of the unit, you should have enough room for a couple of desks and a few pieces of furniture. Keep in mind that, if you're working with a high number of clients who require an actual office space, then working from a storage unit may not be very professional. If however, you're working alone or with a few employees, this is an amazing and affordable alternative.
Let our team put together a comprehensive moving plan for you. Complete our simple free quote form or contact us at 1-888-300-7222.