Prepare pets for a cross-country move with ease
Provided that you don't have kids, pets are probably your most important asset. They are, in essence, the most valuable piece of cargo you will be bringing with you on your cross-country move. With that said, you want to ensure that they are comfortable during the trip. And while you are all set with Hansen Bros. Moving & Storage, when it comes to your pet, certain arrangements need to take place. So, here are some tips that will help you prepare pets for a cross-country move with great ease.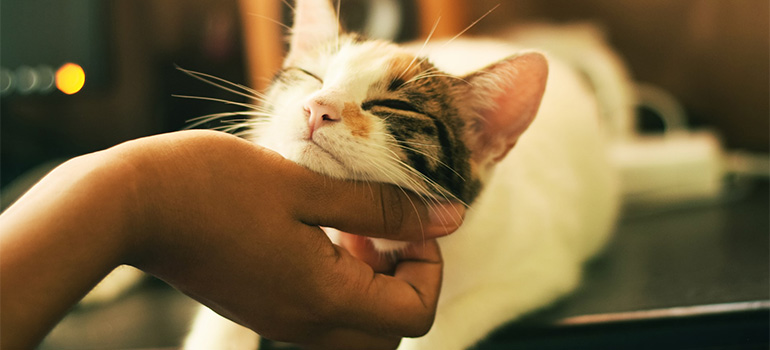 Make sure that the regulations allow for your pet
This is important even when you are moving to another building, yet another country. You need to ensure that your pet will be welcomed there, and not treated as a nuisance. Of course, if you are moving to another house, this will be less of a concern. Still, if you are preparing some exotic pets for a cross-country move, you want to ensure that the state will allow for them. You can check with your international shipping companies Seattle whether they know what the rules might be, or simply go to the state's website, and inform yourself on the matter.
Pay a visit to the vet in order to prepare pets for a cross-country move
Make sure that you stop by the vet, and do a check-up in order to ensure your furry best friends are ready for the upcoming trip. Also, see to it that all of the pets' vaccinations are up to date. In addition, whilst you are at the vet, get all of your pets' documentation and records. You can use this opportunity to find out a bit more about the sedation. While most veterinarians don't recommend sedating pets for travel purposes, each pet has individual needs. So, it would be best that you get an expert opinion and a consultation. Speak with the vet if they can recommend a colleague in the city to which you are moving to, so that your pets can get the best care from the start.
Prepare enough food for the road
Having a sizeable stock of your pets' food and snacks for the road is a good idea. Namely, some brands are harder to find in different parts of the country. You might have to deal with some adjusting to new foods while traveling and during the initial period in the new home. For this reason, it would be best that you bring their favorites. This ought to help them make that transition faster and easier. In addition, treating them with their favorite snacks during the road will make the trip that much easier on them. Prepare for this aspect of your relocation by packing meal size portions of dry food in small bags for the road trip, and have some snacks at the ready.
Be mindful of the healthcare on the go
You never know what the upcoming road may present you with. For this reason, it is always smart to be prepared even for the worst-case scenarios. So, apart from preparing a first aid kid for yourself, it would be wise to set up one for your pets as well. Stock it with gauze, cotton wool, rubbing alcohol, Benadryl for allergies, tweezers for tick removal, and some disposable gloves. If it so happens that your pet has needed certain medication in the past for a problem that is likely to revisit, make sure to have ready stock, as well as a prescription at hand. You also want to be prepared with some phone numbers of emergency clinics along the routes you will be taking, just in case.
Equipt your pets with nametags, chips, and have a leash for each
It may surprise you to find out that many pets get lost while traveling. To circumvent this unfortunate event for yourself, use a harness or collar and leash whenever you take your pets out of the car. A name tag and a microchip are your best chance of having your pet returned in case you lose track of them.
Map out your trip in accordance with your pets' needs
While you, as an adult human being, may be able to withstand many hours without the need to pee, walk or eat, your pets are not as fortunate. You need to take this into consideration when planning out your trip. It is safe to assume that your little pal will need a break every 3-4 hours. If you are able, try to find pet-friendly hotels along the way. Your pet will find it easier to relax, play, and unwind from the stress of travel. However, if this is not a commodity you can afford for whatever reason, make sure that you make those stops nonetheless. Even if it's just by the side of the road, your pet has its needs, and you want to make sure it is comfortable. Just try not to lose sight of it.
Practice before the big day
If this is your pets' first time traveling, it might be smart to practice car travel before you hit the road. Remember that the main reason for your pet traveling by car until now was going to the vet. This is especially true if you have cats. And, going to the vet is the pet's most feared and loathed event. So, putting them in the car will make them super stressed and anxious. It would be smart that you cross that bridge prior to the moving day, and have a few laid back drives beforehand. Allow your pet to get used to car travel without the end result being that scary vet.
Get a hold of a good carrier
Proven that you haven't already done this, now is the right time to invest in a good, sturdy, and comfortable carrier. It is an essential part of pet preparation for a cross country move. Ensure that it fits securely in your car. Ideally, you want to situate it where your pet can see you. Pad it with a familiar blanket in order to help your pet alleviate some nervousness.
It is also worth mentioning that your pets ought to remain in their carriers whenever the vehicle is in motion. A roaming pet can not only distract the driver, but it is also more prone to injury in case of a collision. The back seat is probably the safest place for your pet. And, whilst on the subject of safety, you never want to leave your pet alone in the car. Temperatures rise more quickly than you think, posing a serious hazard to your pets.
As you can see, there are a number of this you have to do in order to prepare pets for a cross-country move. Still, they are all important for your pets' wellbeing, and, that is all that matters.
Let our team put together a comprehensive moving plan for you. Complete our simple free quote form or contact us at 1-888-300-7222.