Tips for dealing with fraudulent moving companies
The company you choose to take care of your relocation can make or break the whole process. With different ways to determine whether a moving company is reliable, one can still make mistakes. So long as you do proper research, you should not have much trouble with finding reliable movers North Bend WA. However, if you were not as fortunate by some turn of events, and are now having to deal with fraudulent moving companies, we are here to offer tips that ought to help you deal with the situation in the best way possible.
How to deal with fraudulent moving companies?
Now, it goes without saying that the best way to deal with fraudulent movers is by avoiding them altogether. That is, you want to find out they are not to be trusted before you hire them. This ought not to be that hard, especially when you have certain signs and telltales in mind. The most important thing you can do in order to help yourself is to keep your eyes wide open when looking for movers and be mindful of all the red flags. This is also important when you are looking for trustworthy Seattle storage. You want to make sure you are making an informed decision before you go on to signing any contract. With this in mind, it is time that you get acquainted with some of the most common moving scams.
1. Price of the service increases after the move has already begun
This classic moving scam goes way back. It goes as follows: the unreliable movers in question would provide you with a cost estimate that seems completely fair to you. Howbeit, once the relocation starts taking place, and your items have been loaded on the moving truck, the movers you hired suddenly let you know that the price is going to be higher than what you have been estimated. You may be so courageous as to deny paying the new price. However, the fraudulent movers may, in turn, decide to hold your belongings as if they were hostages. They would give them back only after you've paid the new price. So, what is there to be done?

The solution
2. The bait and switch method
This moving scam is based on the size of your load and meddling with it. To conduct it, fraudulent movers may inform you of one price when they conduct the free estimate. And, once you are in the middle of your relocation, they will tell you that the load was larger than they had anticipated. Therefore, they would try and have you pay a higher price than the one they had originally quoted. Just as with the previous case, your items are again trapped with the unreliable moving company.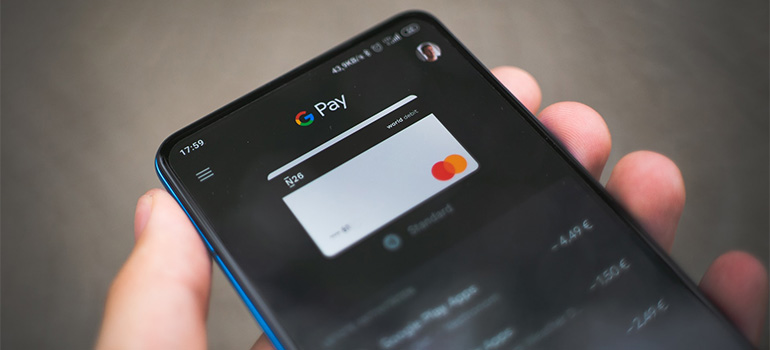 The remedy
Regardless of whether this was an honest mistake that the movers made, or if it's an attempted scam, you should make sure not to pay a dime more than what was agreed on according to the moving estimate. To put it simply, those who make mistakes are the ones who should suffer the consequences. Make sure you are firm on this attitude, and that the movers understand this.
When it comes to this scam, you need to make sure that your moving estimate allows you to complain. So, before you ring the alarm, see whether your moving estimate was binding or a non-binding one. Of course, this ought to be done before the move takes place. Still, it may not be too late to work something out.
3. Fraudulent moving companies come up with invented charges
The last type of moving scams that we will address here happens when movers send you the bill after your relocation is finalized. In that bill, however, you will be able to find certain charges that the mover had never mentioned beforehand. And, guess what? You will have to pay more than the initial moving estimate said. It does seem like a never-ending nightmare. Still, there is a way out of this conundrum.
The way out
Take that moving contract you received, and get a magnifying glass. The contract needs to contain every charge on the list. If the charge is nowhere to be seen, you should by no means pay for it. Now, sometimes, fraudulent movers may try to add additional clauses into the moving contract only after you have signed it. Luckily, there is one very good precaution measure you can take in order to ensure this does not happen. Do not sign a contract that was not entirely filled in. And, once you sign, take a picture of every page of that contract. A reliable moving company in Seattle will make no fuss over it, and a fraudulent one will think once more before trying something fishy.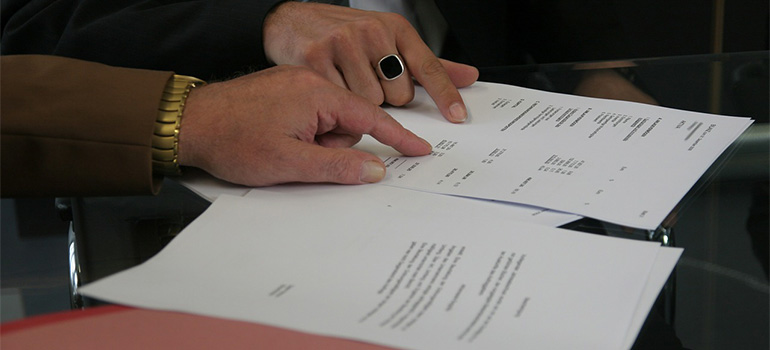 Keep your eyes open, and play it smart
Dealing with fraudulent moving companies is nerve-wracking, tiring, and time-consuming. And, while moving scams are not as common today as they were during the time without the Internet, they are still present on the market. The best way to avoid becoming a victim of one of them is to go for the movers you are 100% sure are reliable, trustworthy, and professional. So long as you follow these tips, and ensure your decision is an informed one, you will make the right decision.
Let our team put together a comprehensive moving plan for you. Complete our simple free quote form or contact us at 1-888-300-7222.