Guide for moving from Kennewick to Seattle
Even though moving from Kennewick to Seattle is considered to be short-distance moving, it can still be reasonably demanding. Of course, companies like Hansen Bros. Moving & Storage can make moving much easier, but there's a lot to do regardless. But aside from dealing with a move itself, if you're moving from Kennewick to Seattle, you'll also have to prepare yourself mentally for the upcoming change. Living in Seattle is a lot different from living in a smaller city like Kennewick. All this can make a person quite anxious about moving. But luckily for you, we'll teach you how to prepare for your move so you won't have to suffer all the stress moving and changes bring!
Begin your move from Kennewick to Seattle by making a plan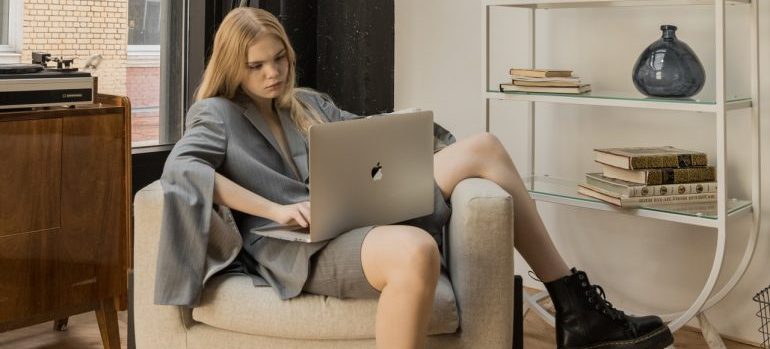 Whether you're moving short or long-distance, with quality long distance movers Seattle residents recommend, you should definitely make a plan. A plan will help you tremendously with organization and completing tasks on time. If you have enough time, try to make your plan as thorough as possible. However, if you're planning a last-minute move, a simple plan will do. Always keep in mind that having a proper plan in place is key to successful moving!
Scheduling is just as important
Once you have a plan in place it's time to make a schedule. A detailed schedule will help you manage time better and stay on top of your moving tasks. You can also make use out of reminders like:
Visual calendars
Alarm clocks
Phone reminders
Checklists and to-do lists
All this will make organizing a move much easier! And being consistent and dedicated will give you enough leeway should anything unexpected happen.
Moving to Seattle from Kennewick will be much easier with expert movers
It's possible to move completely by yourself. However, that's a lot more draining and overwhelming than having help. Help in form of friends and family is absolutely great, but nothing can replace professional help! That means that people moving to Seattle from Everett would have a much easier time moving with quality movers Everett WA has to offer. The same goes for you moving from Kennewick. There are plenty of exquisite moving companies there that locals can't stop raving about. So if you can afford it, hire expert help!
Dedicate yourself to moving tasks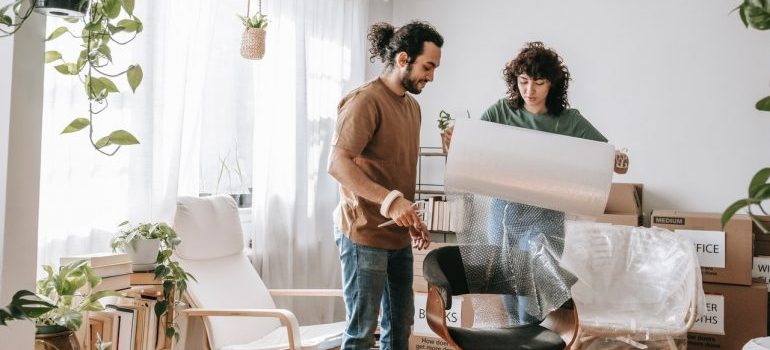 Juggling daily tasks as well as moving ones is never fun. But that's just something that's more often than not unavoidable when moving. A trick for not becoming overwhelmed with tasks is to be very consistent and complete them at a slow and steady pace. It's better to complete a task or two each day than getting overwhelmed towards the end of the preparation. Also, make sure to first take care of the harder tasks that require a lot of time and energy since you'll feel a lot more tired towards the end of the move.
Make sure everything is on order for your upcoming relocation from Kennewick to Seattle
Many people forget to think about what's to come after the move. They're so focused on what is now that they forget to think about what is to be. But unfortunately, that sort of mindset can have a lot of negative consequences during a move. Even when preparing for a move you have to think about your new place, its condition, changing your address, getting to know your new neighborhood, and similar things. This will make your adaptation process a lot easier both mentally, and, well, practically. You'll thank yourself for this extra effort when you start unpacking and organizing your home after a move!
Your health should come first even during a move
Moving can be very stressful. That's why you have to try extra hard to stay healthy during your move. Not only will getting sick during a move make it much harder to move but dealing with some sort of sickness can be such a downer after the move. So if you feel yourself getting overly stressed at any point during a moving preparation, take some time to unwind in order to avoid getting stress-sick. Your nutrition and sleep schedule should also be on point during a move! Don't forget to be active either!
Also, remember that mental health is equally as important as physical health. If you feel like you're getting anxious or having some sort of negative feeling including worry or frustration, make sure to deal with it in a healthy and productive way. Moving is a huge life change and many people struggle with it. Don't be ashamed to talk to a professional if that's something you feel would be helpful.
Kennewick to Seattle: The moving day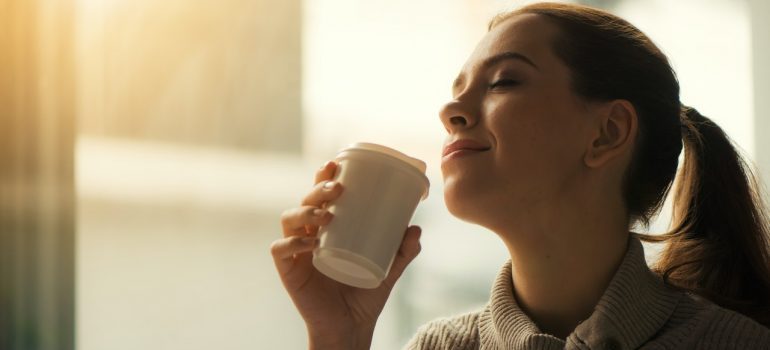 Every moving day has the potential to either be great or disastrous. It all comes down to your preparation and your previous decisions and choices. If you chose expert movers, that part will be taken care of for sure, but there's a lot more to think about and organize for a moving day. A few of the main things you should focus on are making a schedule, a checklist, preparing meals for the day, and packing your essentials bag. If any of this is out of whack, you may be facing some moving day troubles. Also, make sure to keep your moving day stress at bay. Whenever you feel yourself getting overwhelmed, take a few deep breaths and try to relax. It's just moving, it's not that deep.
Trust us, moving from Kennewick to Seattle is not that hard
Moving, in general, is not the easiest thing in the world. However, with a bit of good organization, planning, and discipline, moving from Kennewick to Seattle can be a walk in a park. Just take everything step by step, but make sure that you're not falling behind either. Other than that, take care of yourself, and your move will go by in a blink of an eye. You can do it, we believe in you!
Let our team put together a comprehensive moving plan for you. Complete our simple free quote form or contact us at 1-888-300-7222.