Guide for moving from Everett to Seattle
So, you've decided to become a Seattleite? We are sure you won't regret making this decision. But, before you start enjoying your new place, there are some things you'll need to take care of, such as organizing your move. Don't worry if you're not sure how to do this. This guide is going to tell you all about moving from Everett to Seattle and how to go through this process hassle-free. Write down the tips we prepared for you in this guide and you will have nothing to worry about. We, at Hansen Bros. Moving & Storage, are here to help you relocate to Seattle in the simplest possible manner.
What are the main challenges of moving to another city?
Moving to another place is a major life decision. No matter how stressful this process can get, it's also exciting and can bring many new opportunities. Although every type of relocation can be challenging, we need to point out that moving to another city isn't the same as moving across the street. The longer the distance, the more challenging the move will be. But, don't let this worry you. Although there are some challenges, you can overcome them easily. You can always hire movers Everett WA and let them make the move easier for you.
Let's take a look at some of the challenges you're likely to face when moving to another city.
Finding the perfect home. You'll need to visit the new city in order to find a new home or purchase one online.
Organizing the entire move. This can be a bit tricky if you're moving for the first time. But don't worry, movers can help.
Finding a new job. If you're working remotely, you won't have to deal with this task. But, if you're not, start the search for a new job on time.
Adjusting to the local environment. After moving from Everett to Seattle, you'll need some time to adjust to the new surroundings.
Dealing with nostalgia. It's perfectly normal to have mixed feelings about your move. But, as soon as you meet new people and settle in, you'll feel much better.
But, are Everett and Seattle that much different?
The good thing about moving from Everett to Seattle is that this move won't be as challenging as you might think. Why are we saying this? Well, it's because these two cities aren't that much different. In fact, life in Seattle is way simpler and happier. The median income in Seattle is much higher and the unemployment rate is much lower. This is great news for those who plan to find a new job in Seattle.
As soon as you settle in, you'll realize how many great things can Seattle can offer. Embrace the change and new opportunities.
Tips to help you move from Everett to Seattle like a pro
If you want to have a simple relocation, you should do your best and try to organize it as much as possible. The following tips will help you do this as well as help you avoid problems most people face during their moves. Follow them and you will get to move with no problems along the way.
Understand what you are getting into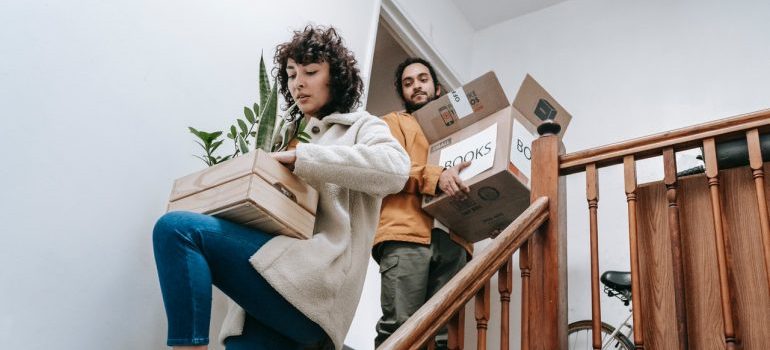 It's no secret that relocations can get messy and pricey. But, what you need to understand is that this happens only to those who're not being careful or organized enough. If you want to avoid problems, hire movers, plan your relocation, get informed about this process. And, if you want to avoid spending more than planned, plan your budget and make sure to stick to it. It doesn't get any simpler than this.
You need to understand what you're getting yourself into. Learn about relocations, how to go through them successfully. Even better if you have a friend or a family member who has moved recently. Talk to them and see if they can give you some advice.
Identify your needs
To avoid any unpleasant situations (or regrets), you should find the time to think and identify your needs. You will need to know what you need and want. For example, think for a moment about what kind of home do you need. Does it need to be close to your kids' school? Do you want to live in an apartment or house? Do you want to be close to the city's downtown or you prefer suburbs more? Ask yourself these questions and you'll easily figure out what you need.
You should do the same thing before hiring movers. In case you have some delicate pieces, for example, a piano, you'll need to look for reliable piano movers Seattle. Or, if you have a lot of fine art, you'll have to find fine art movers. The best thing you can do is write down these things and then look for a moving company that offers all of the services you need.
Make your relocation as simple as possible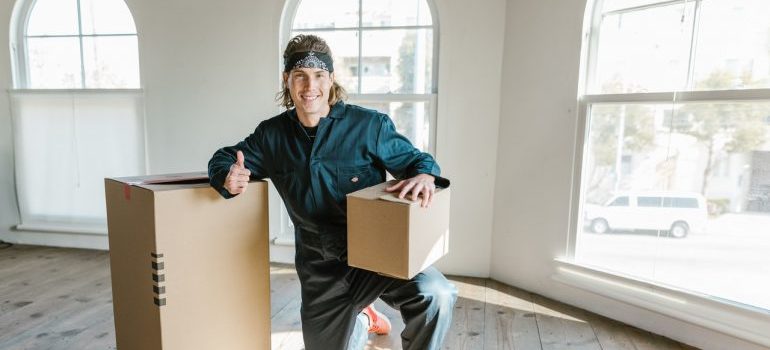 There are some things you can do to make your move to Seattle even easier. Yes, you've read it right! Here are some of them-
Start to plan the move ahead of time – The sooner you start, the more prepared you're going to be.
Declutter before you pack – The fewer items you have, the quicker you'll pack. And, you'll also save a couple of bucks on packing supplies.
Start the house hunt as soon as possible – If you want to find a rental apartment in Seattle that meets all your needs, make sure to start the search as soon as possible.
Don't try to do everything on your own – There's no need for doing everything on your own. Professional movers can help you in many ways!
What should you do after moving from Everett to Seattle?
Well, there's no right answer to this question. The first thing you'll want to do after moving from Everett to Seattle is to get some rest. Don't bother with unpacking all of your boxes all at once. Instead, unpack the essentials and charge up your batteries. Learn what are the best things to do in Seattle and make a list of the places you want to check out. Take your time and do things at your own pace. This way you'll settle in easily and start a new chapter like a pro.
Let our team put together a comprehensive moving plan for you. Complete our simple free quote form or contact us at 1-888-300-7222.