Guide for moving from Marysville to Bellingham
If you like skiing, kayaking, fantastic parks, and trails, you will love Bellingham. Besides, unique neighborhoods and great schools make the city a desirable relocation destination for families. The many thriving locally-owned businesses are a token for its excellent entrepreneurial climate too. Moving from Marysville to Bellingham is a promising opportunity for many positive life changes. In this article, you will find out some practical points to help you organize your transfer here with ease. So, make a point to take assistance from one of the best moving companies Seattle has on the market, and enjoy fresh new beginnings in the beautiful coastal city of Bellingham. 
The essentials for moving from Marysville to Bellingham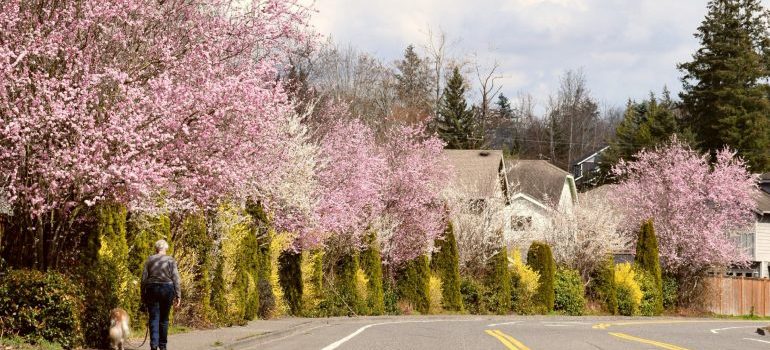 Moving may be a challenging event in people's lives, but if you're in for some positive changes, excitement and joy should prevail. Relocating from Marysville to Bellingham surely comes with many perks. The distance between your current and home-to-be is merely an hour's drive away. So, if you ever feel nostalgic, remember that catching up with your loved ones or visiting your favorite restaurant won't be an issue at all. To streamline your transfer and make it as simple as it could be, your spadework should consist of:
Figuring out the logistics for moving from Marysville to Bellingham
Learn as much as you can about your new place to settle in with ease
You can easily tick off the first point on your list by booking your moving services as soon as you know you are moving. Despite the short distance, you shouldn't neglect the quality and reputation of the mover you are hiring. So, do your research on the finest moving companies Marysville WA and enlist a seasoned team to ensure your smooth transit. With the right help, you will see your moving project through quickly, and with no issues on the way.
Further, ensure you get to know Bellingham, and how is it different from Marysville. Like so, you will know just what to expect and grow into your new place with enthusiasm. The following points will give you the lead on how to tackle this.
Marysville vs Bellingham at a glance
As Marysville is your current home, chances are you are familiar with the place on an expert level. However, let's do a quick refresher on its most prominent features that give its unique character. This will give you a starting reference point to picture Bellingham from closer.
Strawberry City is one of the fastest-growing in the country. It's located in the Seattle metropolitan area, and most of its current 60,000 residents commute to work in nearby Everett or Seattle. One of the largest employers in the area is Boeing, closely followed by Amazon and Microsoft. There is also a small manufacturing industry in the city of Marysville located in the northern part of the city. There are currently ongoing developments to expand this area by 2040, and create 25,000 new jobs.
In the city parks and recreational areas are plentiful. However, when relocating from Marysville to Bellingham the least of your concerns should be missing out on your favorite outdoor activities. The city of Bellingham is located in Whatcom County, which is home to some fabulous sceneries. Ferries to Alaska depart from here, and the city with more than 92,000 inhabitants is also experiencing redevelopments. Namely, the industrial area of Bellingham is planned to encompass a number of hotels, retail and commercial space, as well as retirement facilities and condo buildings. Strategically located between Seattle and Vancouver in Canada, Bellingham is one of the largest cities in the far north of the US.
Before moving from Marysville to Bellingham, make a point to pay a visit, and do some on-site research. The distance between the two is a mere 55 miles, so you could easily plan a nice weekend trip with the family and experience the vibe before you finally transfer.
Cost of living in Bellingham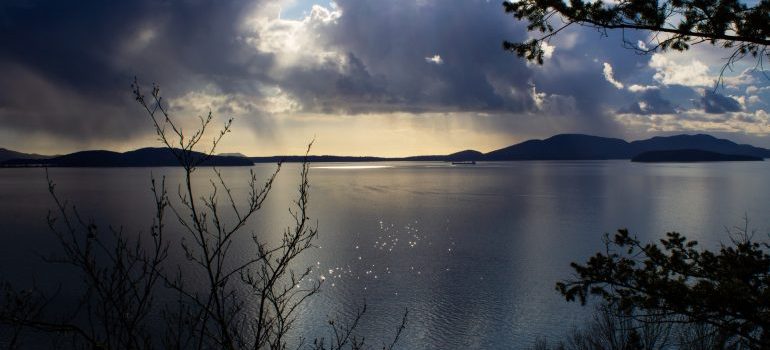 Bellingham is a city that notes fast growth. As a result, you should expect that the housing costs are higher here than in Marysville. The cost of living is generally higher as well, and it's above the national average. However, the job market in Bellingham is also thriving. Thus, transferring to Bellingham from Marysville, landing a job that pays adequately to cover your expenses is at current a high possibility. Statistically, the population in Bellingham is about 4.5 years younger than in Marysville. Hence, the city attracts young families and aspiring professionals, due to the many perks it offers.
Prepare for moving to Bellingham from Marysville
From the above-mentioned points, you may withdraw the conclusion that the job market in Bellingham is more diverse than in Marysville. So, once you've secured a job and sorted out your housing question, it's about time to start preparing for the move. First thing first, book your moving services with a reputable company that knows the area well.Further, talk to your moving specialists and order your moving boxes Seattle and all the packing supplies you'll need. With this ticked off your moving to-do list, you're all set to start packing for rehoming to Bellingham from Marysville.
Research your options on storage that fits your needs
Moving often calls for a safe and secure space to keep your excess belongings. You may think that you'll be able to fit everything in your new abode or office in Bellingham, only to find out last minute that you need to stash some of your items away. Thus, talk to your mover about the storage Seattle services they offer. Whether it's full service or portable storage solutions you need, figure it out ahead of time. With the practical details of the way, all you need to do is focus on exploring your new environment in Bellingham.
A few things you must see and do in Bellingham when moving from Marysville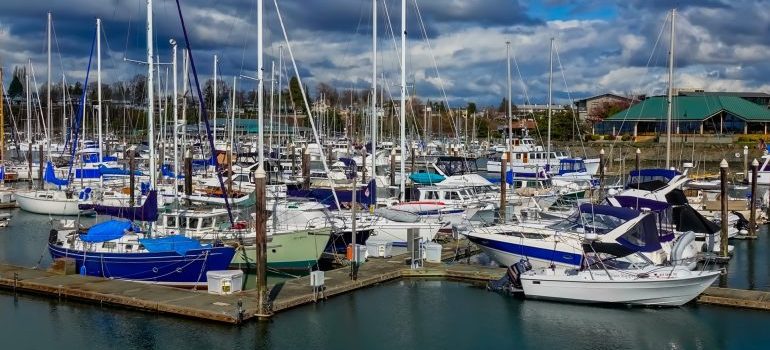 Bellingham is a popular tourist destination. Besides exciting outdoor activities and breathtaking nature views, here you can enjoy unforgettable family moments. Bellingham has so much to offer for everyone's taste – from farm to table menus, to the captivating art scenes and historical and educational sights. Falling in love with Bellingham when you move from Marysville will be easy. Here's our pick on what not to miss in your new town:
Chuckanut Drive – this 24-mile picturesque drive connects Skagit County to Bellingham. It's the original Wahington State scenic byway. You can catch a glimpse of the San Juan Islands in the distance. Here you'll find the Cascade Mountains meeting the sea, and soak up some gorgeous views of the Samish Bay.
Historic Fairhaven District – in this district you can enjoy a lovely day with your family, by indulging in the exquisite food selection of local restaurants, stroll around unique boutique shops, or simply enjoy the local art scene. In this tiny village with great ambiance, everything is local and can't be found elsewhere in Whatcom County. 
Downtown Art District – explore the state-of-the-art venues in Bellingham's Cultural Arts District, and get inspired to visit this place times and times again. Here you'll find fascinating museums, gardens, and sculpture collections, that are sure to fascinate you.
In summary, moving Marysville to Bellingham is a beginning of an exciting life chapter. Although the two are relatively nearby, they sure have their own distinctions and each has a unique vibe. So, take note of our tips, and enjoy a smooth, safe and comfortable transfer to your new place. Good luck.
Let our team put together a comprehensive moving plan for you. Complete our simple free quote form or contact us at 1-888-300-7222.