How to prepare large appliances for self storage
Is your home slowly getting consumed by old and large appliances that you don't need and use anymore? If the answer is "yes", maybe it's time to go for an option that doesn't include keeping all unnecessary appliances stored in your home. A good idea would be to opt for storage units Lynnwood until you figure out what exactly you are going to do with them. This will make your home more spacious and clutter-free! If you choose to do this, you need to keep in mind that you will first have to prepare large appliances for self-storage to ensure their safety during the storage period. Worry not, this is not as challenging as it might sound right now. Follow the tips we prepared for you in this guide and you will have nothing to worry about!
Things to keep in mind when preparing large appliances for self-storage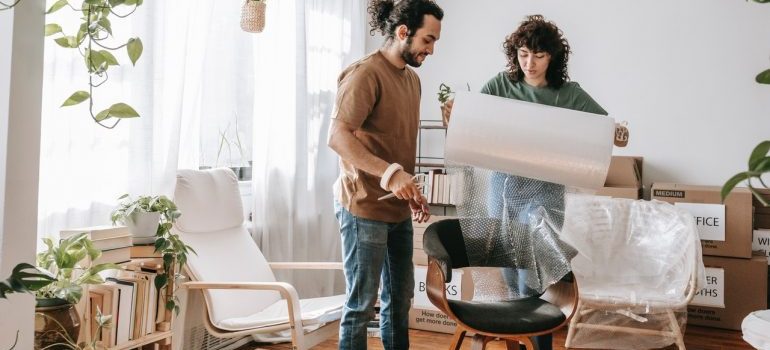 Large home appliances require some serious preparation before you place them in a storage facility. It's not like you can just get a couple of large moving boxes Seattle, pack your appliances in them, and hope for the best. The whole preparation process is a bit more complicated than this.
Proper preparation is a must because that is how you can be sure that your appliances won't get damaged inside Portabox storage Seattle and that they won't damage other belongings. For example, if you don't defrost your fridge on time and make sure it's completely dry before you store it, there's a big chance you will very quickly have to deal with mold and mildew inside the storage unit. And, all of your stuff will be ruined completely.
But don't worry, the steps we prepared for you are going to keep your large appliances safe (as well as your other stored belongings). So, make sure to follow them and you will avoid a storage disaster.
How to find a self-storage unit for large appliances?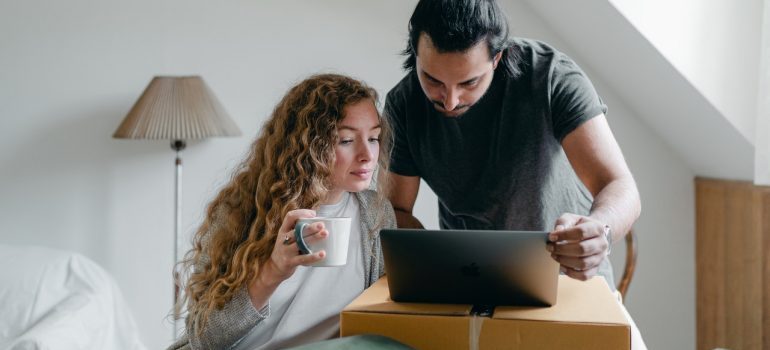 Before we proceed to explain how to prepare large appliances for self-storage, we first need to go through the process of finding the right Newcastle storage unit. The worst thing you can do is get the first storage unit you stumble upon! You need to find a facility that is clean, well-maintained, and safe. Storage units don't have to be pricey at all. So, don't settle for a damaged one just because it's cheap. Don't rush things and you will manage to find a quality unit at an affordable rate.
What you need to know is that many moving and shipping companies in Seattle also offer storage services. So, don't get confused if a shipping company offers their storage unit to you. If the unit is clean and safe, you won't have to worry about a single thing.
To be sure you've found the right self-storage, make sure to:
Make a list of your needs and look for a storage unit that can meet them all. 
Find a storage unit of the right size to avoid spending more money than necessary.
Inspect the unit before you rent it to make sure it is completely safe for your belongings.
Research storage and moving companies Redmond WA before deciding which one to hire.
The most important steps to prepare large appliances for self-storage
Once you find a storage unit that meets all your requirements, it's time to start preparing your large appliances for the storage period. In the following text, we're going to explain how you can protect kitchen appliances when moving them from one place to another, but we will focus on bathroom appliances as well. Here is what you need to know about this matter.
Refrigerator and freezer
The first and most important thing you need to do is defrost your fridge and freezer before you store them in self-storage. This isn't hard at all! In fact, there are many tips online that will help you defrost a freezer quickly without creating a mess in your home. The important thing here is that you need to defrost your fridge and freezer at least 48h before the move. If you don't start dealing with this task on time, there's a chance you won't be able to defrost it completely before the big move.
The next step is to clean your fridge and freezer thoroughly. Clan both the exterior and the interior and make sure that every inch is clean. This is very important because if there are any food leftovers, you can lure bugs and other unwanted guests into your storage unit. 
Detach all removable parts and pack your fridge. Secure the doors and wrap them with breathable materials (for example, you can use moving blankets).
Stove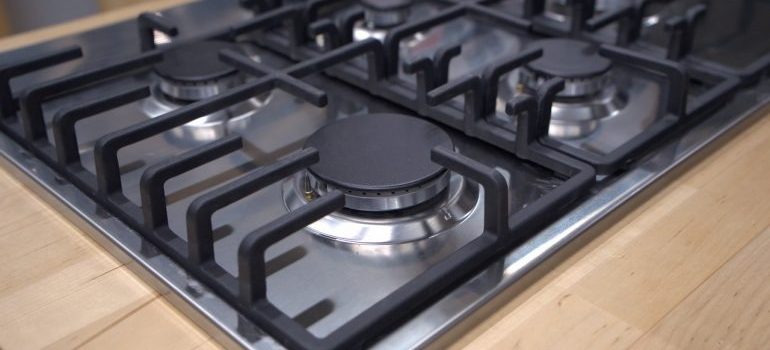 Clean your stove with a mild detergent or a stove cleaner. Make sure to clean all interior and exterior surfaces, you need to eliminate all food debris and grease. Next, unplug your stove. If you own a gas stove, it would be best to hire a professional to help you turn off the gas and disengage the piping. Once every surface is clean and dry, you can start to pack your stove. Make sure to secure the door and tape over the stove's knobs. It would be best to use a tape that doesn't leave any residue. Next, wrap your stove and transport it to your self storage Seattle unit. Easy-peasy, right?
Dishwasher and washing machine
Learning how to prepare large appliances for self-storage will help you avoid property damage while moving and storing items. And since we're talking about large appliances, we simply have to mention dishwashers and washing machines. So, what's the best way to prepare them for self-storage?
You will have to unplug and clean them for at least 24 hours before you store them. Before you do this, you can run one final wash cycle using vinegar as it will help you clean these appliances quickly. After this, you should unplug your dishwasher and washing mashing and disconnect all hoses. Make sure to clean all hoses as well and let them dry.
Once everything is dry, wrap all hoses and place them inside the dishwasher (and/or washing machine) to avoid losing them while your appliances are stored. Tape the cords to the side of your appliances and wrap everything with a moving blanket.
So, there you have it – these are all the steps you need to follow when you start to prepare large appliances for self-storage. They will help you store your appliances safely and easily.
Let our team put together a comprehensive moving plan for you. Complete our simple free quote form or contact us at 1-888-300-7222.