Guide for moving from Portland to Seattle
While the distance between Portland and Seattle might not be the longest one, a relocation from one city to another can be quite complicated. So much so that you may even need a guide for moving from Portland to Seattle. That is why Hansen Bros. Moving & Storage WA has prepared this article to help you out. We will be covering all the city-to-city relocation essentials, as well as providing you with necessary statistics. So, without further ado, let's get into it!
Moving from Portland to Seattle – what is there to do?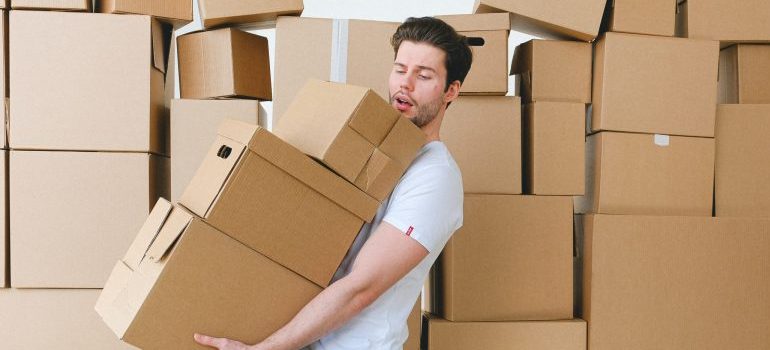 The things you need to do are as follows:
Learn more about both cities
Find an ideal neighborhood
Get ready for the relocation process
While this may be simplifying things a bit, the fact of the matter is that doing these three things is going to be a considerable time investment. You may even want to look into movers from other cities such as Kirkland. Some of the moving companies Kirkland has on offer can provide you with an amazing price to quality ratio, so they are well worth your time. But before you start looking into them, you need to make sure that you know what you are going into. And to ensure that you do, you will want to compare the statistics, as well as living conditions in both cities, starting with your current hometown.
Statistics and life in Portland
Before moving from Portland to Seattle, it is important to know what Portland has to offer, and what you may be missing in Seattle. The city of Portland houses around 646,000 people and offers an urban-suburban mix. The public schools in the city are highly rated, and the nightlife, diversity, and family appeal are amazing as well. Furthermore, the city offers a strong median household income, around $71,000, which is quite higher than the national average.
So what is it then that makes people want to relocate away from this city? Well, aside from personal issues, there's the fact that Portland may not be as safe as you might want it to be. Every single crime type is more represented in Portland than the national average, with motor vehicle theft being the most prominent. This is the main reason why numerous companies are looking to hire commercial moving Seattle services. The fact that there are almost a thousand of these crimes per 100,000 people says everything on its own. The national average is 284.
Furthermore, buying a home in Portland is quite expensive. The median home value is around $412,000, almost double the national average. And if you are choosing to rent, it will set you back around $1,250 each month.
What does Seattle have to offer?
The city of Seattle is generally known as one of the best cities for young professionals in the entire country. Seattle has a population of around 725,000 people and is slightly larger than Portland. But Seattle's schools are top-notch, and the nightlife is even better than in Portland. While it may be down to personal preference, of course, the fact of the matter is that Seattle has more attractions than Portland.
When we look at the city's economic profile, that is where we can spot big differences. Seattle's median household income is significantly higher than Portland's, being at about $92,300. This is a huge difference, and you need to remember that these are median values. While living in Seattle might be a bit more expensive, the higher income more than makes up for it. You will usually be able to secure one of the Seattle storage solutions without breaking the bank. You might even have some money leftover. 
It is in your best interest to secure a decent job before you relocate, though, as housing costs in Seattle are much higher than in Portland. For example, the median home value in The Emerald City is around $665,000 and the median rent is about $1,620. These are considerable differences, ones that you need to account for. Lest you get into an awkward situation.
Finding the ideal place to live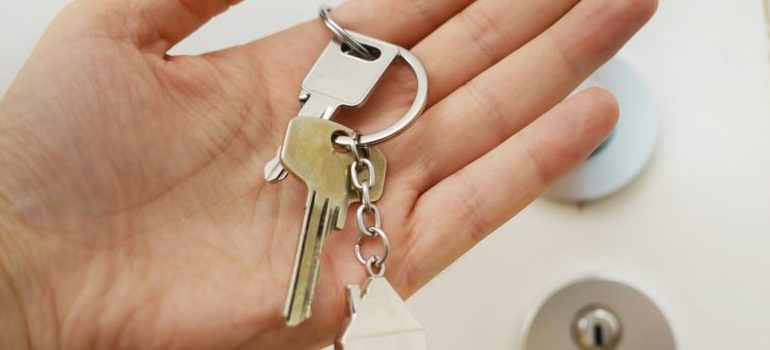 Your choice of neighborhood is going to affect much of your daily life. This is not a decision you want to approach lightly. Ideally, the first thing to do is write down the things you love about your current neighborhood. Then try to improve on them and not take a step back. Seattle has a variety of neighborhoods to choose from, after all, and you don't want to rush the decision. Take some time to really think about it, as this is probably the biggest decision you will have to make, even if you are renting. Try not to go for temporary solutions, get it right the first time! That way, you will not need to go through the relocation process more than once.
Moving from Portland to Seattle – The relocation process
Speaking of the relocation process itself, the one thing you need to know is that it will take a lot of your time. You will want to start with your preparations as soon as possible. Ideally when you come to the decision that the relocation is happening. You will need to book movers in advance, create a moving checklist, prepare your moving budget, find packing supplies, etc. There will be a lot to do and you need to understand that. 
One way you can make the entire endeavor easier is by choosing quality moving assistance. Your choice of movers will dictate your relocation experience, after all. Ideally, you want to hire a company that has experience both in Portland and in the city of Seattle. And, of course, they need to be able to offer all the services that your relocation requires. With a good moving team, you will have access to expert advice, tips, and tricks that can make the whole experience much more enjoyable. Therefore, finding ideal movers for moving from Portland to Seattle should be your first priority!
Let our team put together a comprehensive moving plan for you. Complete our simple free quote form or contact us at 1-888-300-7222.