Should you choose a moving company based on reviews
Hiring a mover is essential for the successful outcome of your move. However, with many movers available on the market, it's only difficult to narrow down your good choices. Of course, you'd like to enlist reliable professionals, who are going to make your moving day run smooth. Besides, you can't entrust your belongings to just about anyone. Finding the most dependable Seattle moving companies can prove to be a tricky task. And it's then that most people resort to guidance from the Internet. But what are the metrics to take into consideration? Should you choose a moving company based on reviews only? How can you know if they are genuine? Allow Hansen Bros. Moving & Storage to share our own thoughts on this subject. Read on and learn all you need to know about selecting a mover on the grounds of reviews.
Should you choose a moving company based on reviews?
Reviews from previous clients are generally a good thing. They may serve as an orientation point to know what to expect from a service or a product. However, when it comes to moving, you need to be cautious and take everything you read online with a grain of salt. To pick a moving company based on reviews, checking its credentials is a good way to start.
So, let's say you're looking for international commercial shipping companies. Surely, you'd like to find a professional you can trust with your shipment. Online reviews in this case are a great starting point to make a list of shipping companies you should consider. Accounts from previous customers are more often than not an individual experience. Therefore, it ultimately matters what your specific moving needs and expectations are. But, there are certain points that shouldn't be taken lightly. So, pay attention to these, and choose a mover based on reviews, to only narrow your selection to those companies that you consider hiring. 
Safety
Efficiency
Customer service
Focus on the safety aspect when reading online reviews on moving companies
The best place to start looking for a mover is by reading online reviews. However, not everything that is written online is true, or applicable to your unique moving situation. Therefore, to select a mover based on reviews, you'll need to know what exactly to look for in the evaluations.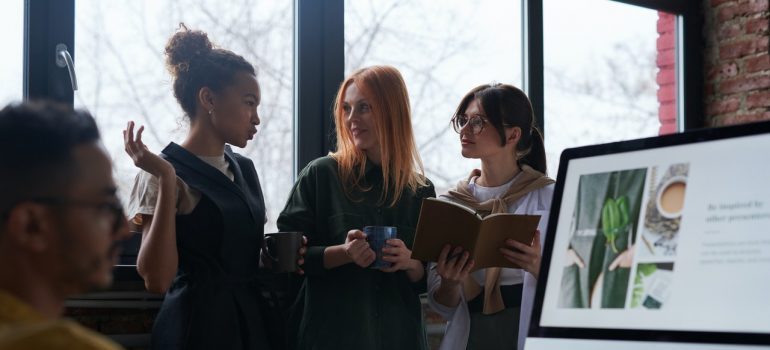 For one thing, it's crucial to consider the safety aspect of your move. And this is especially important if you're looking for long distance movers Seattle. Remember that you'll be putting your possessions in the hands of people you don't personally know. So, look up if the reviews of a given mover mention lost possessions or similar mishaps during the transfer. It's important to consider that only licensed and insured mover is liable for your items. Thus, make sure that the movers you're looking into are in fact legitimate.
It's easy to fall into the trap of low rates and run into scammers when moving. Hence, be suspicious of reviews pricing "cheap" movers and fantastic efficiency. These two just don't go together in reality. If you can't get enough information on a mover with predominantly this kind of reviews, like a website, or brick and mortar address, chances are you're looking into a fake review, so move on. And so, to choose a mover on the basis of reviews, keep the safety of your move in mind, and evaluate the write-ups accordingly.
Assess the efficiency level of a mover through appraisals
Reputable movers have a reputation to uphold. Therefore, they strive to be punctual and deliver the shipments on time. Moreover, Seattle local movers in most cases charge by the hour. So, make the efficiency of a moving company a criterion by which you'll evaluate reviews. Most moving accounts will contain info on how prompt the movers were in the process. So, pay attention, and pick a mover based on reviews that express satisfaction with the promptness of the crew.
The customer service level of a moving company and how objective reviews really are?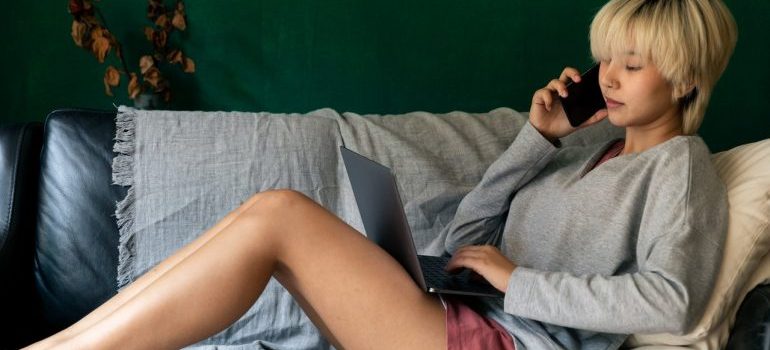 Certainly, customer service matters, and even more so when you're moving. One of the primary qualities when looking to hire quality movers should be their attitude towards customers. Choosing a moving company based on reviews in this regard, however, is not a straightforward matter.
First of all, all of us have different expectations. And when it comes to writing a review for a mover, people are almost always more prompt to do so if there is a level of dissatisfaction they have encountered during their move. However, the more reviews you read on a certain mover, the more it will become clear whether or not they are genuinely focused on accommodating their clients' moving needs. The easiest way to check this is to pick up the phone and talk to a company representative in person.
How to choose a moving company based on reviews?
Nowadays, many businesses depend upon customers' reviews. And moving companies are not an exception. However, there are many that fake online reviews to come ahead of the competition. Therefore, to select a moving company based on reviews, it's best to look up reliable sources, like reputable websites. Besides, it's always best to get a referral along with the reviews to back them up. While you can't be absolutely sure about the credibility of online reviews, they are a good start to your search for a mover. Reading previous customer experiences may even help you figure out what exactly you expect your move to be like.
However, to choose a moving company based on reviews alone is surely not the best you can do. Instead, utilize these write-ups to narrow your selection of movers, and connect with those that appeal to you the most. Check their track record, and assess their customer focus in a person. This way, you'll be able to make an informed decision.
Let our team put together a comprehensive moving plan for you. Complete our simple free quote form or contact us at 1-888-300-7222.