The risks of hiring freelance movers
The main issue with relocating your home or office lies in its cost. Relocations are expensive endeavors, after all, and you might want to try and lower the cost by choosing freelance movers for the job. However, this comes with numerous associated risks. By not choosing to hire one of the reputable local movers in Seattle, you are choosing to put yourself in an uncertain situation. These movers may very well be working part-time and not have the adequate experience and skills to handle your relocation. In this article, we want to inform you of all the risks of hiring freelance movers, so you know what you are getting into.
What are freelance movers?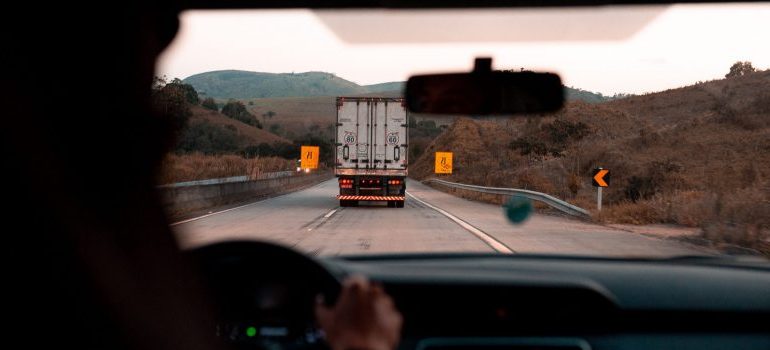 First of all, freelance movers (sometimes referred to as part-time movers) are individuals who are conducting relocations as their side job. They are not an established moving company nor do they have resources of such. Most of the time, they will not be able to provide you with relocation necessities, such as moving boxes Seattle, or any other packing materials. They have a truck and they do manual labor, that's about it. The main reason why people choose to hire their services is the lower relocation cost. After all, how hard can relocating a couple of boxes from one location to another be?
The fact of the matter is that relocations can be quite complicated. They require considerable skills and knowledge if they are to be conducted safely and efficiently. Skills and knowledge that freelance movers, most of the time, simply do not possess. We're not saying that every freelance mover is bad, of course, but chances are that they simply don't have the necessary expertise or equipment to create an enjoyable moving experience.
Risks of hiring freelance movers
Here are the main risks that come with hiring freelance movers:
Lack of skills and/or experience
Safety concerns
Low organization capabilities
Lower efficiency
As you can see, these risks are quite considerable. By hiring freelance movers, you are basically flipping a coin. There are numerous things that can go wrong by not choosing to go with one of the top moving companies Seattle has to offer. And we haven't even mentioned the possibility of a moving scam. Freelance movers do not necessarily need to protect their reputation as moving is just a side-gig for them. Therefore, given the chance, they might very well decide to take advantage of any situation that might pop up during the process.
Freelance movers usually lack the necessary skills and have inadequate experience
The main risk of hiring freelance movers is the fact that they simply don't "have what it takes", most of the time. They can't provide you with a self storage Seattle solution, nor can they guarantee anything. These movers simply do not have the necessary experience and/or skills to deal with any unpredictable situations. And that is why this is a huge risk. If your relocation proceeds according to plan, all is well. But if something unexpected is to occur, you can't trust these movers to deal with it in a favorable way, most of the time. Conducting relocations requires considerable experience, as well as resources. And freelance movers are usually lacking in both regards.
There are numerous safety concerns when hiring these movers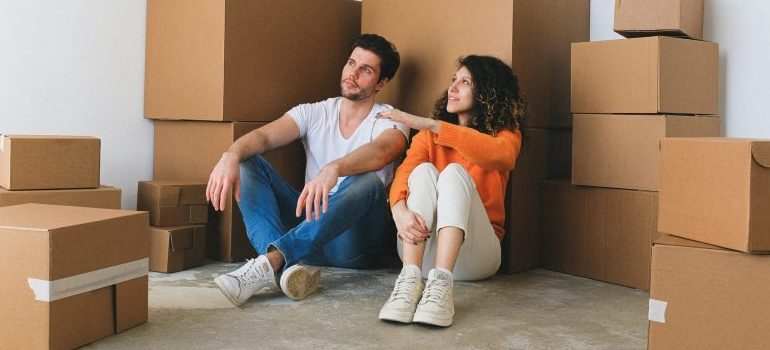 Needless to say, not having sufficient skills and experience leads to unsafe relocations. If you are willing to take on the risks of hiring freelance movers and put your belongings in their hands, you need to know that you are about to undergo a very unsafe relocation.
Furthermore, most freelance movers are not registered with the FMCSA, nor are they a part of the Better Business Bureau. These two organizations serve to "rein in" moving companies and ensure that customers know who they are dealing with. By hiring movers that are left unchecked, you are taking all the risk upon yourself.
Your move may be inadequately organized
If you talk to any moving expert worth its proverbial salt, they will tell you that the key to a successful relocation process lies in a good organization, as well as good time management skills. This is another insurmountable separator that stands between freelance movers and established moving companies.
You simply can't expect a freelancer to be able to conduct a perfect office relocation, for example. These types of moves all but require careful planning and preparation. In fact, every relocation requires both of those things. By choosing to go with movers that are unable to provide you with both of them, you are putting all of your belongings at risk.
Lower costs usually mean lower efficiency
Now we come to the "elephant in the room". The main draw of hiring freelance movers is that their services can be a lot cheaper. However, there is one big factor that you may be forgetting when looking at the prices: Time. The efficiency of the relocation is a critical factor, and by hiring freelance movers, you are basically gambling on it. You can't know how efficient these movers are, and whether your items are going to receive adequate protection. What happens if some of your items get damaged? Who is to blame? With freelance movers, these questions do not have clear-cut answers. When you hire professional movers, you always know what comes up next.
How to deal with the risks of hiring freelance movers?
The most obvious answer to this question is quite simple: Don't. There are numerous moving companies out there in the city of Seattle, you do not need to resort to hiring freelancers. You can go with a moving company that has a reputation for quality, yet offers affordable moving services. Most of the time, hiring reputable movers such as Hansen Bros. Moving & Storage is the best option in front of you. But if you really can't afford anything else than freelance movers, you will want to research them as much as you can. Read their reviews (if you can find any), try to find some people that used their services, see what they are all about. That will, at the very least, mitigate some of the risks of hiring freelance movers.
Let our team put together a comprehensive moving plan for you. Complete our simple free quote form or contact us at 1-888-300-7222.