Moving out after a breakup – how to handle it
Breakups are painful experiences. And when you've been sharing your living space with your partner, it can be even more so. But not all ends are tragic, and moving on from a relationship that causes you more harm than good is the right decision to make. Moving out after a breakup can certainly be an intense experience. To start with, you'll have to decide who gets to stay in what once was your shared home. And while dealing with intense emotions, you'll have to sort out your possessions and figure out the pragmatic side of your move, which is overwhelming. Luckily, the best moving companies Seattle has have seen it all. Our moving experts at Hansen Bros. Moving & Storage have plenty of experience and an understanding of people going through emotional turmoil while moving. In this article, we share our best tips on how to handle relocation after separation from your partner in a smooth way.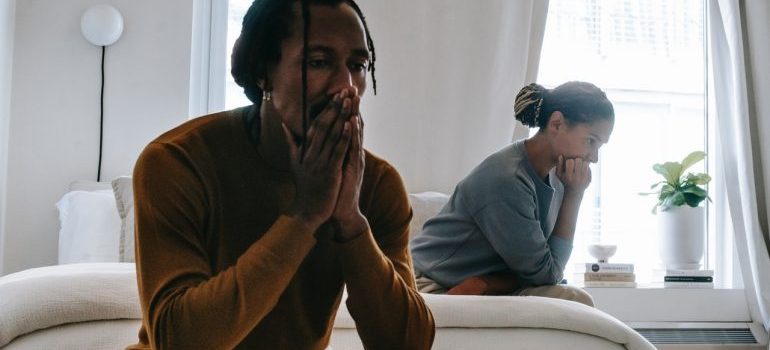 Moving out after a breakup and who gets to keep what
When you're moving in with your partner, the very last thing that's on your mind is that this may come to an end someday. However, there comes the time when you decide to end your partnership. So, on the pragmatic side of things, the first question would naturally be, how to split everything you own together? Who is leaving the house after a breakup, and who gets to keep the dog? Case in point, it's clear why breakups after leaving together are more complex than when just dating.
No matter how overwhelmed you may feel due to the circumstances, it's good to remind yourself that there is a reason for everything. Living under the same roof with someone can reveal a lot about them that you wouldn't have otherwise noticed. So, if your relationship at some point abates your happiness and quality of life instead of enhancing it, splitting up is for the better. Looking at things from the right perspective will help you stay collected and will minimize emotional outbursts. And like so, you'll be able to handle the moving out process after the separation with a clear head and more effectively.
When it comes to deciding on who's keeping what, you'll need to discuss it with your partner. Make sure you book your Seattle storage services in advance, so you have a safekeeping solution at hand and lessen the stress in this regard. You'll need to figure who's moving out after you part ways, and who gets to keep the place. So, review your lease and in case both of you have signed it, talk to the landlord and transfer the agreement. Moving away after a breakup will be much easier if you both agree to discuss things respectfully. 
How to organize a relocation after split up?
Moving is enough of a challenge on its own. But when you have an emotional hurt and sudden changes in your life to deal with, it can be even more so. As all moving situations and breakups are different, there isn't a one-size-fits-all solution for neither of them. However, make sure you talk to dependable movers Redmond WA and lock in the date of your relocation after a breakup.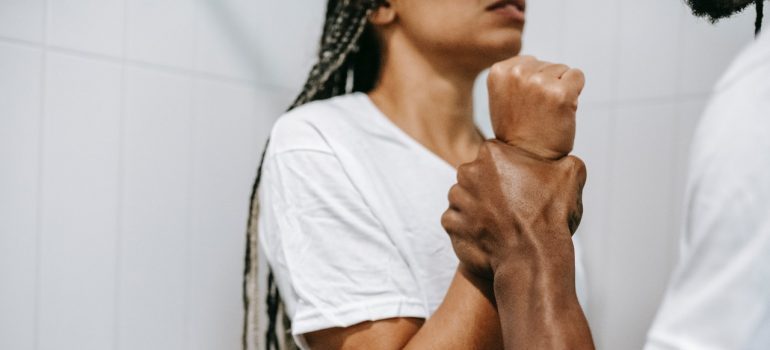 Besides, you probably have a good idea of what should you expect from your partner during the move. If you're ending a bad relationship and you expect your former partner to cause a lot of drama, make it quick. This means that you'll have to have a good and detailed plan. Then, figure the date, and let it preferably be on a day that your ex-partner is at work or elsewhere. With everything prepared in advance, you'll be able to move out after the split swiftly and in one go.
And, in the best-case scenario, you may have ended the relationship on good terms. If so, you should talk to your former partner and make mutual agreements about who is moving out after the separation, and how will everything go.
Take as much pro help as you can when moving out after a breakup
Relocating after a breakup entails a roller coaster of conflicting emotions. This is overwhelming and emotionally and mentally exhausting. And since moving requires a great deal of planning, chances are, you won't feel like doing it on your own. Therefore, it's imperative to hire movers you can trust and lean on pro help to get things right.
There is no need to add stress to your current situation and complicate things even further. So, get help from your mover and consider enlisting them to cover all aspects of your post-breakup moving out. From a supply of moving boxes Seattle to packing services and storage, your mover will make things a lot more simple. You already have enough to deal with on your plate. Hence, lean on the support of a reliable mover, and endure the difficult moment that moving out after splitting up is with more ease.
Find a temporary place to stay at
Every move is difficult because it means uprooting and leaving the familiarity of what we know as home. However, moving out after separating from your partner puts you in an especially vulnerable place. Therefore it's important to find a place to stay as soon as you know that you are the one moving out. So, consider are you going back home? Or, moving to a different city?
Figure out your new digs at the earliest. Look forward to the future, and you'll help yourself deal with the current emotional hurt more effectively. When deciding, think of what is best for you. Making decisions that turn the tables in your favor will help you get over a breakup much easier. Perhaps it'll be better to stay at a place temporarily and give yourself space to make an unrushed decision. You can ask friends to stay over for a while. It's very important and helpful to surround yourself with loved ones and create a good support system around you. This is how you'll handle moving out after a breakup with less hurt, and faster.
Let our team put together a comprehensive moving plan for you. Complete our simple free quote form or contact us at 1-888-300-7222.