Guide for moving from Renton to Olympia
Whether you are relocating because of work or because of your education, moving is never an easy event. It involves a lot of planning and good organization. But before you start organizing your moving day you should do good research of the place that you have decided to call it home. If you are looking to move to the capital but you still want to have a small-town feel in your area, Olympia WA is an excellent choice for you. With its population of  50 302, it is one of the lowest populated state capitals. And if you are moving from Renton to Olympia know that you will have many benefits. Even though Renton is a great place to live in, read what are some advantages that you will gain from relocating to Olympia.
Find the right movers for your moving day
One of the most important things during any relocation process is to have the right movers by your side. Before you start looking for a moving company make your checklist of all the services that you will need. This way it will be easier for you to find movers that will be able to anticipate your needs. Also, make sure to book a moving company with one of the most detailed moving services Seattle has. This is important because this way you will not have to worry about a single aspect of your relocation process.
To find the right movers for your moving day from Renton to Olympia make sure to:
Take your time and do thorough research of all the companies in the area
Talk with your friends, coworkers, and people that have experience with moving to give you some recommendations
Check an ID number and make sure that you are hiring a licensed moving company
 Compare a couple of moving companies before you make your final decision
Cost of living in Renton vs cost of living in Olympia
The first thing that you should look at before you move to another place is the cost of living. This is something that will give you an idea of the lifestyle that you will have. Overall, Renton is 31% more expensive than Olympia. This is great news because it means that once you find movers in Renton WA to relocate you to Olympia your expenses will be lower. And this is one of the greatest benefits that moving from Renton to Olympia has.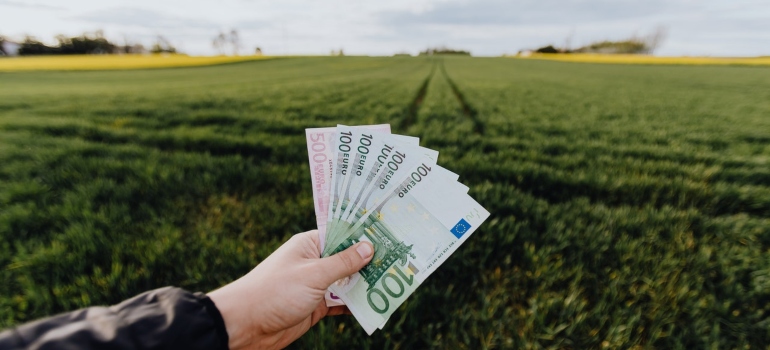 Relocating from Renton to Olympia because of housing options
There is no doubt that one of the highest monthly expenses is the money that we give for housing. The good news is that rent in Olympia is 28.38% lower than in Renton. For a one-bedroom apartment in the city center in Renton, you would need 1580$ while for the same apartment in Olympia you will need 1190$. Also, buying an apartment is more affordable in Olympia where you would need 2715$ per square meter. On the other hand, you would need a budget of 3540$ for one square meter to buy an apartment in the city center of Renton.
Restaurants and groceries comparison
Another monthly expense that can cut our budget is without any doubt expenses that we spend on food and groceries. Even though Olympia is overall cheaper than Renton, grocery expenses are 10.18$ higher in Olympia. Surprisingly, on the other hand, restaurant prices are 42.27% lower in Olympia than in Renton. For example, for one meal in the inexpensive restaurant in Olympia, you would need 16%. For the same meal in Renton, you would need to spare 32$.
Moving from Renton to Olympia because of the job market
One of the aspects that you should consider when relocating to another place is the job market that it has. This is especially important if you have decided to move to the capital because of the job opportunities that it can offer. Overall, Renton has 0.9% more unemployment than Olympia. Even though both places have great job opportunities Olympia has a slight advantage when it comes to this aspect of life.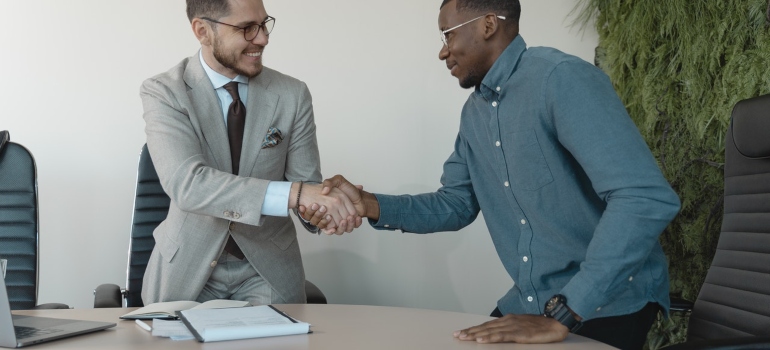 Over the last year, Olympia's job market increased by 1.4%. One of the main reasons why you should consider moving to Olympia not only from Renton but to use long distance movers Seattle as well is because it is expected for the job market to continue to grow. It is predicted that in the next ten years future job growth will be 42.5% which is more than the national average. Because of its low unemployment rate and the future development in the job market relocating from Renton to Olympia is an excellent choice.
Relocating to Olympia because of the education system
Education is still an important factor when relocating to a new place. Even if you are not the one who will experience its education, the school system is something that shows how strong and developed the community is. On the other hand, the education system is especially important if you have kids so you should look into the best neighborhoods for families. Luckily, relocating from Renton to Olympia means that your family will get a great education.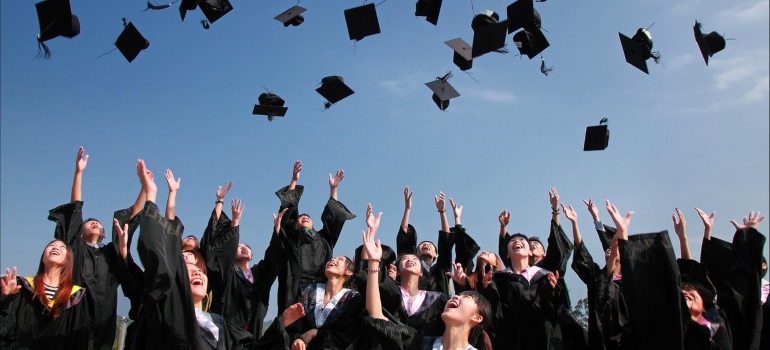 Without a doubt, Olympia has one of the best educational systems in Thurston County. It is true that Renton schools are highly appreciated, but there is no doubt that you or your kids will get a great education after moving to Olympia. Also, Renton has 2.3% fewer residents that had graduated High School than Olympia. And this is the result of the city of Olympia wanting to invest in their schools and educational system.
It is certain that relocating from one place to another can be challenging and overwhelming. And it is normal to feel that way since you are leaving a familiar environment. Still, do not hesitate to move to Olympia. Even though there is no doubt that Renton is a great place, Olympia has its advantages. Because of its cost of living, job market, and educational system, moving from Renton to Olympia is a great opportunity to have a good quality of life.
Let our team put together a comprehensive moving plan for you. Complete our simple free quote form or contact us at 1-888-300-7222.