Essential steps for packing an armoire for transport
If you talk to anyone with some moving experience, they'll tell you that it's certainly a tough job. There are many factors that make moving so complex and overwhelming. Detailed planning, finding movers, figuring out your budget, and lastly, packing all of your items. The packing part seems to be the most disliked part of every move, solely because of the amount of time it takes. Packing becomes all the more difficult when you have to deal with large and bulky pieces of furniture. Luckily, the best movers Seattle has to offer are here to help you on your journey. We are more than happy to help you relocate whenever you need us. But, if you'd like to attempt a relocation on your own, we're here to offer you some valuable tips! With our help, packing an armoire for transport and moving it will be a breeze.
Before packing an armoire for transport, make sure you have a few helping hands
The most important task before you do anything is making sure you have a few people by your side to help you. This is important because of two reasons. The first, more obvious one is the fact that moving such a bulky piece of furniture is quite difficult to do alone. For best results, you could hire one of the finest Issaquah moving companies. However, a DIY approach is entirely possible as well. The other reason is that, with more people on board, the whole packing process will be much faster. Keep in mind that you can't just lift your armoire with all your clothes in it and carry it away. You'll have to prepare it for packing by cleaning and disassembling it, pack it, and then move it. If you want to speed this process up, call a few friends and ask them if they're willing to help.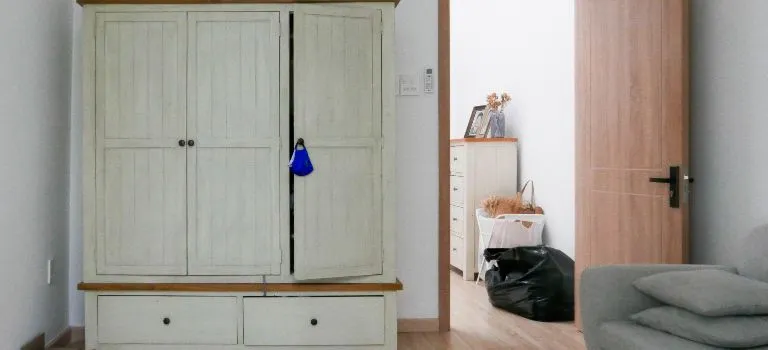 Don't forget to collect the necessary tools and supplies for the job
To safely pack and relocate your armoire to the new home, you need to be properly prepared for the task at hand. This means that you first need to make sure your wardrobe is in good condition prior to packing. Once it is ready for packing, you need to do it in a way that will prevent damage both to the item itself, as well as your doors, walls, and floors. For best results, you'll need items such as:
Microfiber cloths and rags
Cleaning fluids specifically made for delicate wooden surfaces
A basic set of tools including screwdrivers and pliers, in case disassembly is required
Furniture blankets and shrink wrap
Furniture sliders or a dolly
Durable duct tape
The list above is put together for a situation where you want to thoroughly clean your wardrobe before packing it. This is important in case you first want to place your armoire to PortaBox Storage Seattle before it reaches your new home. Once you collect your supplies, you'll be ready to move to the next step of the process.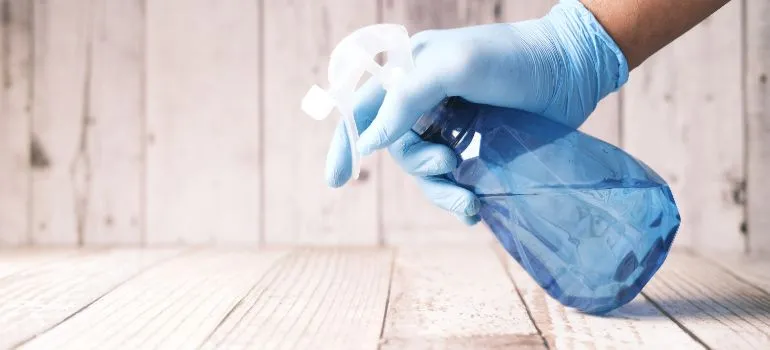 Carefully prepare your armoire for packing and transport
Before you begin, it is important to remember that armoires come in different shapes and sizes. Some may only have two doors and hanging rods, while others may come with a few drawers as well. With that in mind, your method of disassembling furniture for a move may be different depending on what you have. In this case, we'll focus on the type of armoire which contains drawers as well. For best results, split your preparation into two steps.
Empty and clean your armoire
Packing an armoire for transport will be much easier if you completely empty it out in order to make it lighter, and easier to move, so let's start with that. Remove all of your clothes and pack them separately in special wardrobe boxes which will keep them in optimal condition. Once your wardrobe is empty, grab a vacuum cleaner and thoroughly clean the insides, paying special attention to the corners. For an added level of cleanliness, grab a damp cloth and wipe down both the insides and the outsides of your armoire. You can use chemical cleaners designed for wood surfaces, or a simple mixture of two tablespoons of vinegar in a quart of water. Once everything is nice and clean, the packing process can slowly begin.
Secure its components
Before you completely pack your armor for transport, you need to ensure that none of its components are loose or unsecured. People sometimes opt to completely remove both the drawers and the doors, in order to make loading the moving truck easier. Doing this will require only a simple screwdriver, and won't take up much of your time. However, if you want to save space, you can leave your wardrobe completely intact. All you have to do is tape the drawers and doors down, to ensure they won't open in the truck. For this, we advise using painter's tape, as its adhesive isn't aggressive on wood surfaces. The clothes rack can be disassembled and firmly taped to the inside of the armoire so it doesn't get lost in the process.
Properly pad your armoire and prepare it for the road ahead
Your main goal when packing an armoire for transport is protecting the delicate wooden surfaces. To achieve this, you need to use your packing materials to apply thick padding to the outside. So, start by wrapping your entire armoire with moving blankets. Make sure to wrap it tightly to ensure the doors and drawers remain immobile. Then, apply a layer of bubble wrap over the blankets for extra protection. Never apply bubble wrap first, because plastic can do severe damage to wooden surfaces. Secure both layers of isolation with durable tape or ratchet straps. Then, with the help of at least one person, in order to avoid injuring yourself, carefully tilt the armoire so you can place furniture sliders under the wooden legs. When you're done, you can slowly and carefully start moving the armoire through the house to the truck, being careful not to damage your walls and doorways.
Let our team put together a comprehensive moving plan for you. Complete our simple free quote form or contact us at 1-888-300-7222.