Guide for moving from Seattle to Las Vegas
When searching for that ideal place to live, you should consider many factors. With moving being such a complex and overwhelming process, you want to do your research well before diving into the challenges of relocation. Whether you are moving from Seattle to Las Vegas for work, to reunite with your family, or just because you can, you should be mindful about your journey. Organizing a cross-country relocation is neither easy nor simple, so you need to take specific steps to ensure a successful moving experience. First, you should think about doing some planning and task management. Secondly, you should think about hiring licensed moving professionals. Only then will you be able to commit to this cross-country adventure of yours fully.
Is moving from Seattle to Las Vegas a good idea?
There are plenty of reasons why someone would want to live in Las Vegas. This famous city in Nevada can offer its visitors a fantastic opportunity to experience something special. But, how different is the city when you become a full-time resident? Most definitely, Las Vegas is not only about parties, and casinos aren't the only business thriving in this area. The city has become a unique hub for new startups and young entrepreneurs flocking to settle here and get their companies running.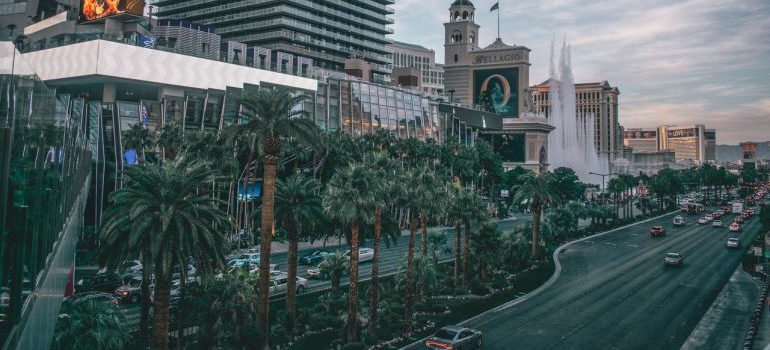 If you are thinking of starting a new business or moving to work in one of the newly established ones, be sure you will touch the ground with some great creative minds. Call up your cross country movers Seattle and arrange for your moving date sooner rather than later. Don't miss the opportunity to be a part of a new wave of young startups flourishing in Las Vegas.
By moving to Las Vegas, you will be investing in your future in more ways than one. The cost of living is below the national average, so hopefully, you will save up some money. Use the opportunity to enjoy the inexpensive living costs while thoroughly enjoying the culture and art scene. Think about all the concerts, shows, and performances that await you on the Strip. Finish your busy week at work with a jazz concert or a ballet performance and make moving here from Seattle worth it.
Contemplate what you are leaving behind in Seattle
If your number one reason for relocating from Seattle to Las Vegas is to excel in your career and settle for good, then you will benefit from leaving Seattle's expensive housing market. The rapid increase of the population has left Seattle's real estate market in a tumble of housing costs raise. Ultimately, the living costs are high (among the highest in the country), which means you were spending a substantial amount of your income only on housing. Moving to Las Vegas with a much lover living cost will benefit your budget and boost your finances. Set a goal to find a moving company in Washington like Hansen Bros. Moving & Storage, offering premium cross-country moving services at affordable prices and keep your relocation expenses under budget.
It is time to tell your family you are moving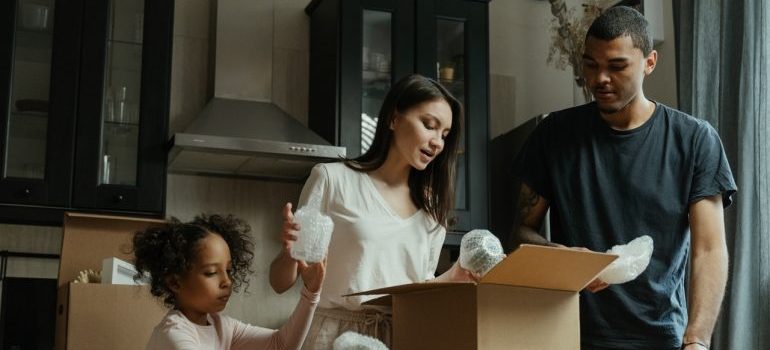 After you are entirely sure of why you are leaving Seattle and moving to Las Vegas, be sure to tell your family. Moving can be quite a stressful event, especially for young children. Make time to tell your kids about your plans and talk about all the changes you will experience. Leave enough time before arranging for packing services and undergo the whole process of boxing up your entire life with quality packing materials. Use this time to prepare your family and let them know all about what is going to happen. Let them have time to say goodbye to their friends, neighbors, school mates and other important people in their life. Keep the vibe upbeat and emphasize all the benefits of moving to a new home in a new city.
Start packing as soon as possible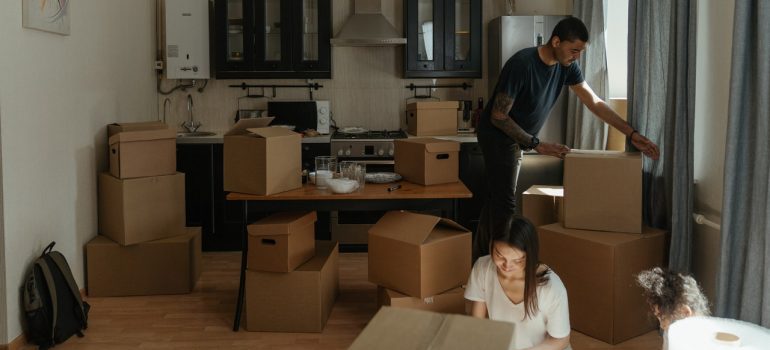 Now that you broke the news to your family and friends, you can start packing. Moving cross country can be complex if you have to pack your whole house. Arrange for your preferred moving company to make a site visit and estimate the volume of your move. If you have some large or fragile items that need special attention, like pianos, for example, be sure to contact some of the most reliable piano movers Seattle has to offer. You want all your belongings neatly packed, wrapped, and secured for maximum protection. Your Las Vegas destination requires quite a long-distance haul, and you better prepare everything according to high-security standards. With the help of seasoned moving professionals, you will be able to do just that.
Expect the moving day to be a hectic bitter-sweet event
When moving day comes, expect some emotions to surface. You might have been all caught up in the process of packing and making all the arrangements to move to Las Vegas, Nevada. Suppose you haven't had time to think about all the circumstances that are going to change. Once you arrive on moving day, you might feel some mixed emotions. Do not let feelings overwhelm you, instead stick to your moving checklist and make sure everything is going according to plan. That way, you will keep busy and content that you are doing the right thing for yourself and your family.
With a bit of luck, some professional assistance, and a good organization, you can make moving from Seattle to Las Vegas, a memorable experience. Remember to think positively about all the benefits this relocation will bring. Consult with moving professionals on the volume of your relocation and the best moving solutions that will meet your requirements. Be candid with your family about the whole thing and make sure your kids stay involved. Expect to feel sentimental on moving day, but keep your focus. Soon you will be settling in your new Las Vegas home, feeling delighted for all the things you have managed to accomplish.
Let our team put together a comprehensive moving plan for you. Complete our simple free quote form or contact us at 1-888-300-7222.