Minimalist moving tips for effortless moves
If you've been reading our guides carefully, then you already know how important it is to declutter before the relocation. This step is a must if you want to lighten your load and make the move easier for you. Decluttering is also one of the most important minimalist moving tips, but it isn't the only one. If you want to learn more about a minimalist move and how to organize one, grab a cup of coffee, make yourself comfy and keep reading. This is what you need to know about this matter.
Following minimalism when moving – is it a good idea?
We all tend to do the same thing when we need to move – we try to relocate as many things as we can. We buy a lot of boxes and other packing materials. We don't plan in advance where we're going to put all that stuff, the important thing to us is only to manage to move everything. But, is this the right way? Should we maybe change this practice and try to follow minimalism principles instead?
These are the right questions to ask because there are so many benefits of following minimalist moving tips. That's why we at Hansen Bros. Moving & Storage have decided to talk a bit more about minimalist moves and why so many people are talking about them.
How can minimalist moving tips make your relocation simpler?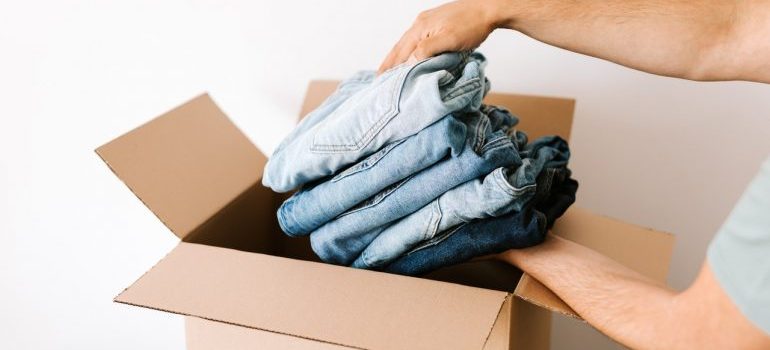 One is certain – a minimalist move is an easy move. This is one of the main reasons why minimalist relocations are so interesting. Following minimalism when moving means that you will get rid of some of your stuff before you start to pack. Just by doing this, your move will be smaller, it will be less expensive, and so much easier.
You won't have to spend so much of your time, energy, and money on packing things for the move. Even though you can always leave packing to Issaquah moving companies, you should still go through your belongings and separate items you're using from those you don't need anymore. The last benefit of a minimalist move (but not least) is that you will get the chance to make someone happy by giving them the stuff you don't need. Helping someone in need is one of the best things you can do.
Lighten your load with the following minimalist moving tips
As you can see, there are many benefits of following minimalist moving tips. Because of this, we've listed the ones that will help you have a minimalist relocation. Read the following carefully and you'll learn how to plan your upcoming move like a true minimalist.
Have a plan
Before you start to organize your move, you need to sit down and plan this process from start to finish. What many people are asking is whether they need a plan if they are going to move with the help of a moving company. Planning is something you should do even no matter if you're hiring local or long distance movers Seattle.
Movers can organize the move for you, but there are so many things they won't be able to do instead of you. Take for example decluttering. You can't leave this task to someone who doesn't know you and your habits. This is a task that only you and your family members can handle. And, this is a task that requires a proper plan.
So, instead of wondering whether someone can plan everything for you, use that time and start to write things down.
Sort your things the right way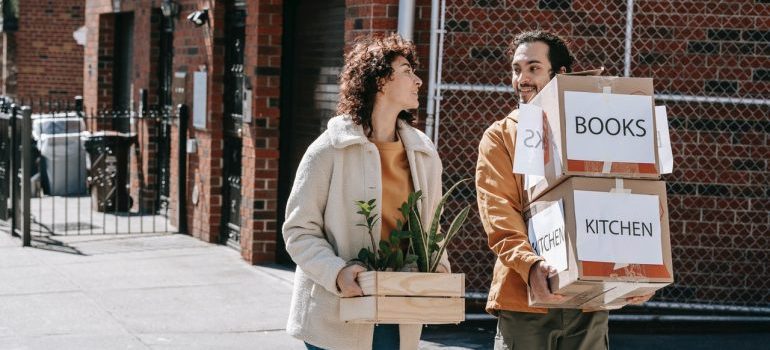 Instead of moving items that you don't need anymore, donate them and help someone in need. The important thing about decluttering is that you need to do it the right way if you don't want to deal with this task longer than it's necessary. Trust us, self-organization makes relocation easier in so many ways and you should always do your best and try to organize the move as much as possible. But, how can you organize the decluttering process?
Well, you need to sort your things properly. This means that you need to create 4 piles:
The first one is going to be for the items you're going to keep and move.
The second one is going to be for the items you want to donate.
The third one is going to be for the items you want to sell.
The fourth one is going to be for the items you're going to throw away.
Think very carefully about where you're going to place each of your items. It's normal to get overwhelmed while separating your belongings but don't let emotions get in the way. Don't move items that you know you won't be using in your new place.
Focus on your goal
Your goal is to make the move as simple as possible. And your move is going to be much easier with less stuff. Also, with less stuff, you will manage to simplify your home after moving and keep the clutter away from it. So, when you get overwhelmed, remember your goal. Remind yourself why you're doing this and that you'll actually manage to save a couple of bucks on your relocation.
Follow decluttering tips to move like a minimalist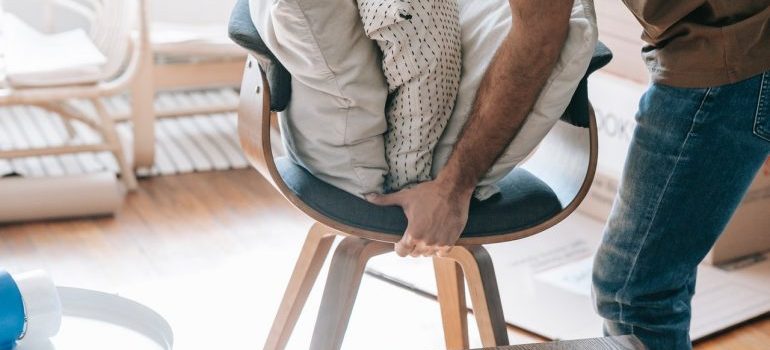 If decluttering is really hard for you and you simply can not decide on what pile you should place some of your items in, we can help. Here are a couple of decluttering tips that are going to make this process simpler for you.
Don't hold onto belongings just because you feel you're going to hurt someone's feelings.
Get rid of items that cause you restlessness or remind you of negative events from your past.
If you haven't used a particular item in more than a year, get rid of it.
Don't keep an item that you regret buying.
Get a storage unit if necessary
Remember that you can always get a storage unit during and after your relocation. Getting a storage unit is also one of the minimalist moving tips we prepared for you. If your new place is going to be smaller, you won't be able to fit all your items. This problem will, in most cases, disappear if you opt to declutter. But, sometimes, even if you follow the tips from above and sort your stuff properly, you'll still have too much stuff for your new place. So, instead of moving everything, plan what items you're going to place in your new home, and store the rest. You'll manage to keep the items you wanted and you will keep clutter away from your new home.
Let our team put together a comprehensive moving plan for you. Complete our simple free quote form or contact us at 1-888-300-7222.