Guide for moving from Seattle to Lynnwood
Seattle is a great city to live in. It is considered one of the best big cities in the country to live in and has a lot to offer to everyone. But sometimes, big city life is not for us and we're looking for something else. If that's the case for you, don't worry. You can still get all the best things about living in Seattle without the downsides of urban living by moving to one of Seattle's best suburbs – Lynnwood. with the help of moving companies Seattle, this transition won't be a big and stressful deal. But it can make a huge difference in your life. So it's worth considering if you're looking for a new home.
What can you expect from moving from Seattle to Lynnwood?
Before you take the leap and make the move from Seattle to Lynnwood, you should know what you're getting yourself into. More information can help you make the final decision if you're still on the fence. And even if you've already decided, knowing the kind of place you're moving to will make the transition easier.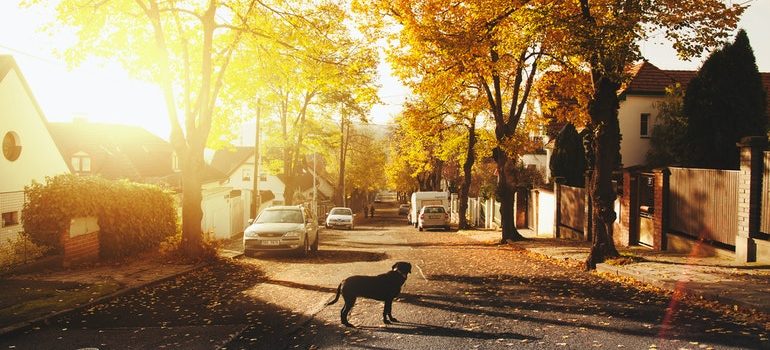 Things you need to know about Lynnwood
Lynnwood is a Seattle suburb with approximately 37,500 residents. It is only 45 minutes away from downtown Seattle by bus – driving, you can get there even faster. There are also plans to have a light rail station in town by 2024 which will further expand travel options. The area offers a mix of an urban and suburban feel, combining all the amenities of a big city like Seattle with all the quiet charm of a more rural place. Because the surrounding area is mostly fields and farmland, you'll have an unobstructed view of mountains and evergreen forests all around which lends itself to some really picturesque images that make you feel like you're not even in a city anymore.
Both median rent and median home value are above the national average. But so is the median household income. So most people own their homes anyway. Good weather and excellent public schools make Lynnwood great for families. The quick commute, high level of diversity, and good nightlife make it attractive to young professionals as well. All in all, Lynnwood is a good choice for anyone who wants to live in the suburbs but still enjoy everything Seattle has to offer.
How does Lynnwood compare to Seattle?
Lynnwood is not that different from Seattle, which shouldn't be surprising seeing as it is one of Seattle's suburbs. Lynnwood's weather, quality of schools, diversity of job opportunities, and even the overall cost of living are on par with Seattle. However, real estate is significantly cheaper. So don't worry – the storage units Lynnwood WA that you rent for relocation don't need to turn into a permanent solution. You can buy your own home here for much less than you would in downtown Seattle. Crime rates are also lower in Lynnwood so you won't have to worry about your family or your possessions. Of course, your commute will be somewhat longer if you move to Lynnwood. But that's a small sacrifice to make for quiet, peaceful suburban living with easy access to all the benefits of a big city.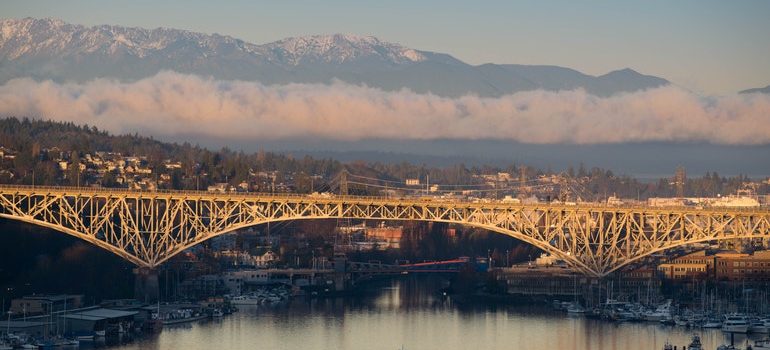 How to make moving from Seattle to Lynnwood easier
Before you get to enjoy your new life in Lynnwood, you must first deal with the relocation itself. Don't worry – it won't be as hard as it may seem!
Hire professional movers
The first step toward an easy and stress-free relocation is hiring a good moving company to handle all the hard work. Even though you won't need long distance movers Seattle to move to Lynnwood, professional help is always a good investment. With the help of expert movers, you won't have nearly as much to do. A full-service moving company can take care of everything from packing to transportation to storage. So all you need to do is find good movers and you're all set!
Plan out your relocation
Moving is not something you should play by ear. There are too many things to do, all of which depend on each other. When that is the case, it is always best to have a plan in place. So take some time to sit down and create a moving checklist. What do you need to do? What supplies do you need to get? By when do you need to be done with each task? Having it all written out will help you stay focused on the task at hand.
Start moving preparations in time
Relocation takes time. Often, it takes a lot more time than we expect. To ensure that everything gets done before your movers arrive, start preparing early – several weeks before the move at least. It's packing that'll take most of your time so make sure you start packing early on. If you don't think you can pack in time, consider paying for packing services Seattle – that way, you'll save a lot of time, effort, and energy.
Adjusting after moving from Seattle to Lynnwood
The post-relocation period can be just as hard as preparing for the move. You'll have uprooted your entire life and moved into a new home, new neighborhood, and possibly even a new job. That's quite an adjustment so you need to be ready for it.
Settle into your new home
The first thing you need to do after moving is to unpack and properly move in. Lynnwood WA won't feel like home until your own house feels like home. So start by arranging all of your furniture, getting all your decorations up, unpacking, and settling into the house. This is your new home now – it's time to make it feel that way!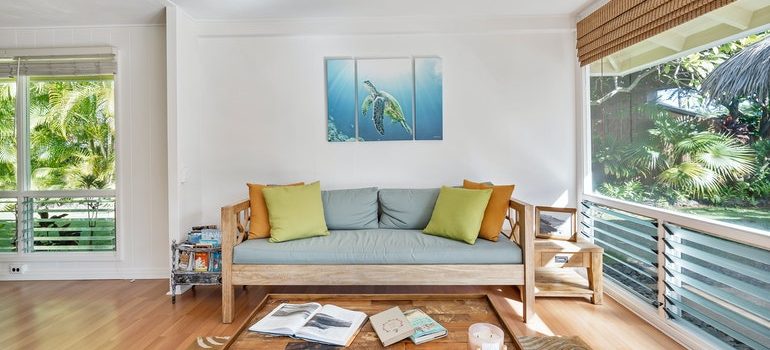 Take some time to rest after the relocation
Relocation takes a lot out of you, even if it's a quick and local one. So give yourself a break when you're done with moving. You deserve to rest and recharge your batteries for a while. If you can, take some time off work to adjust to your new surroundings and relax for a bit. Don't push yourself to do more than you can handle and don't be afraid to ask for help. Finally, enjoy some of your favorite activities to de-stress: read a book, listen to some music, or join a gym to expend some of your energy.
Start your new life
One of the first things to do after moving from Seattle to Lynnwood is probably also the most important one: you need to start living your new life. If you haven't already, find a new job. Go out, get to know the neighborhood, meet new people, and make connections. Even though you won't be far from Seattle and can certainly stay in touch with old friends, you should still build a local network as well. This will make Lynnwood feel more like home and make the transition from Seattle easier.
Let our team put together a comprehensive moving plan for you. Complete our simple free quote form or contact us at 1-888-300-7222.