Home renovation with self storage – make it easier
Renovating your home is a demanding task. In addition to the time and resources it takes, there is also the chaos of having to move everything around to consider. Certainly, each home remodeling project is different – sometimes it's a room while it can be an entire home. And it's important to find the best approach to make it all go by as smoothly as possible. Sometimes, going room-by-room will be enough. At other times, it will only lead to more chaos. But one of the things that can simplify the entire process is the use of self storage. In this article, Hansen Bros. Moving & Storage explores the notion of home renovation with self storage.
You can ease your home renovation with self storage. But you can also make it cheaper
Home renovation is a complicated process. Of course, the difficulty level depends on the extent of the renovation work you are planning to do. One of the things that can significantly ease your task is self storage. You might think that your home remodeling is already too expensive that you don't need another item in your budget list, but think again. Renting portable storage in Seattle, in addition to being one of the best ways to simplify the entire process, is the safer and more affordable way to handle it.
Keep your items away from the dirt and debris
Dirt and debris are guaranteed side effects of every home renovation process. And we are not talking about visible dirt. The fine dust that can be formed during certain processes can penetrate your items making them very difficult, if not impossible, to clean. Cleaning your kitchen items, furniture, clothes, books, and other belongings will be a nightmare. Moreover, if you are unable to clean your items properly you will have to pay for a cleaning service to do it. That is just one of the reasons why hiring movers North Bend WA to take your items to storage can be an easier and cheaper option.
Avoid damaging your items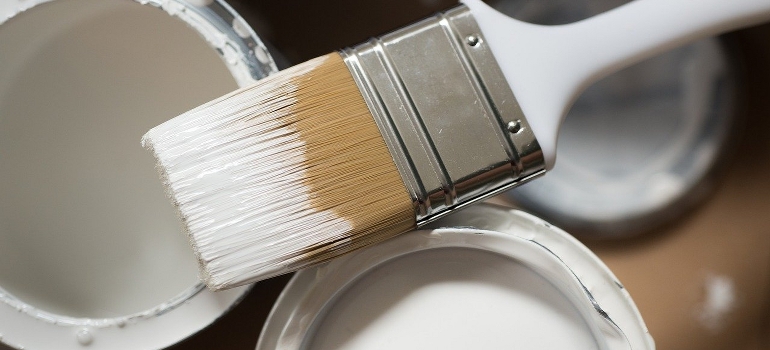 When there is a renovation in progress, construction materials, tools, debris, and all sorts of stuff are flying around your home. Moreover, paints, paint thinners, and other chemicals can easily catch some of your stuff. Your items will be exposed to damage no matter how much effort you put into protecting them.
So, you are investing a lot of effort into something that cannot complete its main purpose and that is to protect your items. While you may end up with damaged items. Renting a portable storage Seattle and keeping your items there will make the renovation process easier and in the end, it can turn out to be cheaper as well.
Have a more efficient home renovation with self storage unit's help
If you are doing a serious renovation, you and your workers will need a place to move around. Of course, it is possible to do the job without removing your items. But if you leave them in your home, like we already said, you will have to invest an effort into protecting them. And they will certainly affect your speed and ability to do good work.
Additionally, not only that items in your home will slow you down and stop you from doing a renovation properly, but they will also represent a safety hazard as you will have much less space to move around freely. Remove the items from your home and put them in self storage Seattle. You will renovate your home properly and avoid damage and injuries.
Construction materials need a lot of space
One of the things that people often forget about when preparing for the home renovation is making space for construction materials. If we are talking about complete home renovation, construction materials will take more than one room for sure. And in case you have several workers that are working in different rooms, every one of them will want to have materials as close as possible. This means that at certain points your whole home will be covered in construction materials.
That is if you have enough room to scatter them that way. If you are doing this while your items are still inside this will be difficult to accomplish. And we are again talking about slowing down the renovation process. If you are paying the company that is renovating your home by the hour, calculate how much the decision not to rent a storage unit will cost you.
Unexpected situations will be more bearable if your items are not inside your home
Maybe you think that you planned it all. You know how many workers will be present, what room will be renovated in what order, where you will keep construction materials and your items, and how you will protect them. However, the renovation process is a complicated thing that is always open to become even more complicated than it is. From accidental situations to change of plans, you never know how things will unfold once the process begins. That is why the best option is to pack your items properly and call a moving company to take your items to your storage unit.
Yes, you will have to pay to do this but when you compare those expenses to all the things that we mentioned above you will understand why this is a much better and cheaper option.
Ease your task and save money along the way
As you can see, there are many ways to ease your home renovation with self storage. And not only that the process will be easier but it can turn out to be the most cost-effective option as well. So, there is absolutely no reason why you shouldn't start looking for perfect storage today.
Let our team put together a comprehensive moving plan for you. Complete our simple free quote form or contact us at 1-888-300-7222.