Usual complications when moving a business
Relocation is a process that is bound to be risky. It doesn't matter whether you are moving your home or office near or far – the process of relocating your belongings from point A to point B is filled with complications, problems, and obstacles. But there is just something about business relocation that makes it more intricate than any other type of relocation. We here at Hansen Bros. Moving & Storage are experts on all types of relocation, and we have successfully carried out our fair share of commercial relocations in the past. We are thoroughly familiar with all the complications when moving a business and we are here to tell you that you might be able to work your way around them.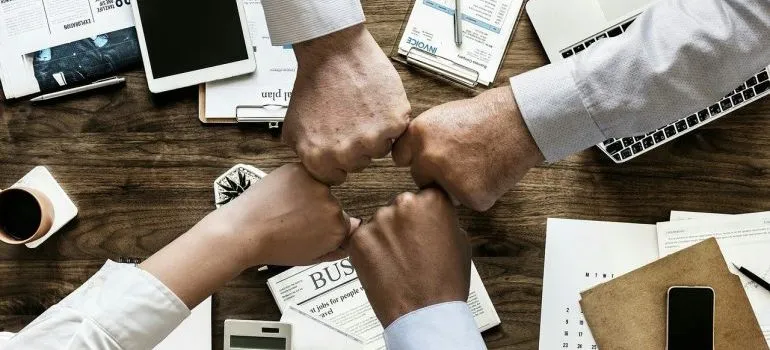 After all, you will be able to work on prevention simply by being familiar with all the dangers of the process. You could also entrust some of the best office movers Seattle has to offer with the task of handling the most difficult parts of your move. Nothing is of more use during an office relocation than a team of reliable movers you can rely on throughout every part of the process.
The destruction of key business equipment
It's impossible to come up with a uniform way in which valuable business equipment is relocated. What type of equipment you have to relocate depends on your line work. It's obvious that an IT company won't be handling the same equipment as a nail salon. Every piece of equipment that helps your business work without any interruptions is absolutely critical for its overall success. In our eyes, that makes securing all of your belongings during transport our primary goal. When moving a business, one of the biggest problems you can encounter are damaged items and lost inventory.
Preventing this problem, however, is completely up to you. If you are moving your business to another part of the world, you can always look into the best international commercial shipping companies that have the experience for handling a task of such magnitude. And if you are moving closer to home, then you surely have a plethora of valid options in your vicinity. All you have to do is choose wisely.
The destruction of customer assets
Losing or damaging your assets is bad – but losing or damaging customer's assets is as bad as it gets. If a partner or a customer has entrusted you with their belongings, then the last thing you want to do is betray that trust. You need to keep an eye on the entire shipment from the moment it leaves the premises until the moment it arrives at the new location. Talk with your local movers in Seattle and try to come up with the best way to track your belongings before, after, and during transit.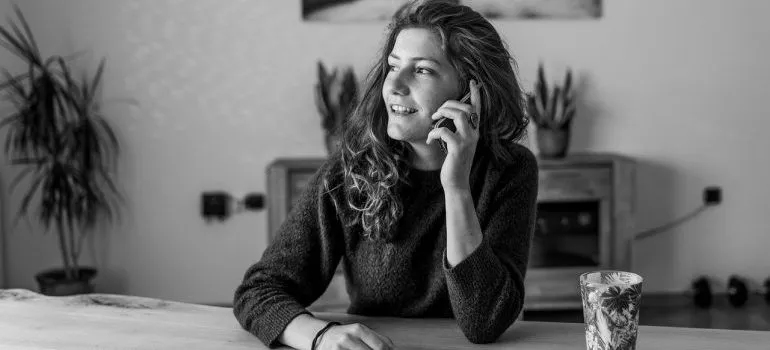 Losing some of your customers
Let's say you are a proud owner of a retail store. You have finally managed to find a place in the most prominent part of the city. You know that moving your business to the new location makes all sense and is a good business move. In such a situation, you have to make your peace with the fact that you might lose some of your existing customers, but you'll gain many more in the future. When our customers talk about the different complications when moving a business, they never fail to mention the fear of losing their loyal customers. Unless you have made a poor business decision when deciding to relocate your office/store, then you have nothing to worry about.
Bad communication can greatly complicate your business move
As a business owner, you must know how important it is to maintain good communication with your employees, as well as your business associates. It's equally important to work on creating good communication among your employees, as that's the only way to create and maintain a successful business. However, relocation is a process that is notorious for being hectic. It will be too easy to fall into the trap of miscommunication. As always, whether you experience this common commercial relocation complication or not is mostly up to you.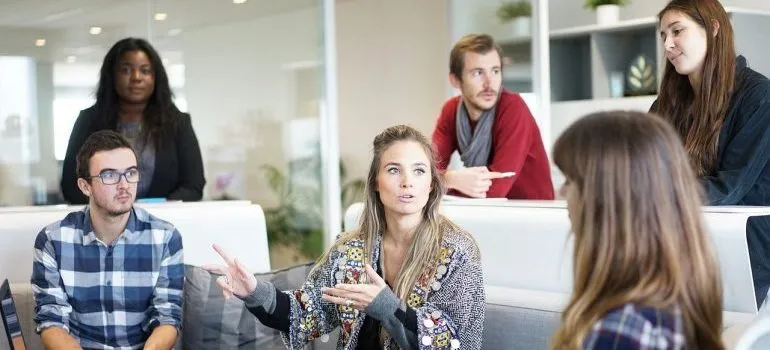 To avoid all confusion, the best thing would be to approach your business move with a solid plan in hand. Your moving plan should be as detailed as possible, covering all stages of your move. Most importantly, it should cover which teams or employees are in charge of which tasks. Once the moving day comes, every employee will know his or her place and duty. There won't be some tasks which will be done a couple of times, while others are left undone and forgotten.
Workflow complications when moving a business are extremely common
What happens once your moving day comes and goes? You are most likely imagining that everything will get back to normal after your commercial move in Seattle. And it will – it just might take time. Expecting that your workflow will get back to normal from day one is a bit unrealistic. After all, you will find yourself in a new and unfamiliar space, and this space might take some getting used to. Disrupted workflow is nothing new and unheard-of – it's actually quite common.
When it comes to all the different complications when moving a business that you could experience, it's safe to say that trouble can come in all shapes and forms. But you shouldn't let the chance of trouble stop you from having a successful business relocation. All you have to do is approach this process with a solid plan and a team of reliable office movers. Rest assured that by doing so, you will have all the necessary tools for turning your relocation into a complete success.
Let our team put together a comprehensive moving plan for you. Complete our simple free quote form or contact us at 1-888-300-7222.