Guide for moving from Seattle to New York
The Big Apple has inspired many dreams all over the world. With its iconic skyline, bustling cultural scene, diverse restaurants, and exciting shopping, there is just something irresistible about New York. The city that never sleeps undoubtedly has its own magnetism that attracts people from all spheres of life and from all around the world. If you're preparing for your coast-to-coast move, Hansen Bros. Moving & Storage can be of great help for your successful and easy transition. Besides effective solutions for the logistical facet of your move, you can benefit from the pro guidance and plan your relocation with zest. The following guide for moving from Seattle to New York will give you some noteworthy information. Take note, and benefit from it.
Moving from Seattle to New York – the essentials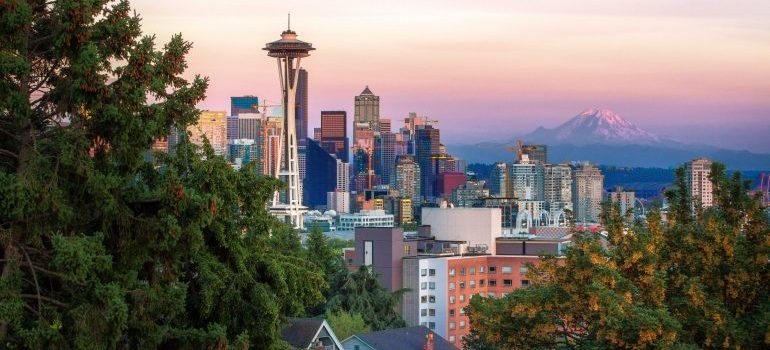 If you've decided to move your life from the rainy, verdant Seattle to the imposing, concrete jungle of New York, you know that there's quite a distance involved here – 2400 miles, to be precise. Make a point to get in touch with your cross country movers Seattle the sooner the better. Do note that moving from the West to the East coast takes a great deal of organization. Seattle and New York are 2420 miles apart. The fastest way to hop to New York from Seattle is a 5-hour plane ride. With this in mind, you'd like to figure the most effective way to transfer your possessions well in advance and focus on other aspects of your move as well.
With that being said, let's make a brief comparison between the two cities. This is in an attempt to showcase the main differences, and hopefully give you a clearer picture of what changes to expect when moving from Seattle to New York.
Size – The only high-rise area of Seattle is its downtown, out of which the city is quite residential. New York on the other hand is massive, and just for illustration, it will host Seattle's downtown area as a small Manhattan neighborhood.
Outdoors – When moving from Seattle to New York, this is one of the sharpest contrasts you'll face. While in Seattle you're surrounded by natural sights, living in New York means hours driving to get out of the urban area and enjoy the outdoors.
Weather – Seattle is cloudy for at least 10 months of the year. However, there aren't freezing cold winters and hot and humid summers like in New York. The two do have a different climate and feel throughout the seasons.
How is New York different than Seattle in terms of quality of life?
New York City is the largest metro area in the US, and it's home to more than 21 million people. Just for comparison, Seattle has a little less than 3.5 million inhabitants. The population of New York consists of ethnically and culturally diverse people, earning it its nickname of America's melting pot. The cost of living in New York is one of the highest in the world. Although Seattle tries to catch up, it doesn't come near the Big Apple just yet in that regard.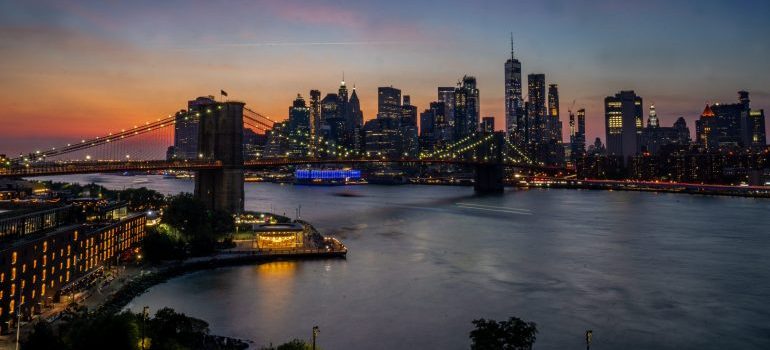 Besides, before booking your long distance movers Seattle, make thorough research on the general lifestyle. New York is a fast-paced environment, and you'll surely notice significant differences if you compare it to Seattle. The working hours in the Big Apple tend to be much longer than in the Emerald City. This is likely the reason why people are generally a bit nicer and more relaxed than Newyorkers.
Now that we've pointed out the major differences between the two cities, in continuation let's mention the main benefits of moving from Seattle to New York.
The job market and employment opportunities in New York
Getting ready for the move is exciting, but at times you may feel overwhelmed as well. An effective strategy to combat the stress and anxiety related to your move is to plan everything ahead of time. Sort out your possessions well in advance, and review your self storage Seattle options. If you know what to expect and have a solution at hand, it's much easier to slash anxiety in its roots. This gives you a better opportunity to keep your mind clear and focus on the life changes that transpire from your moving from Seattle to New York.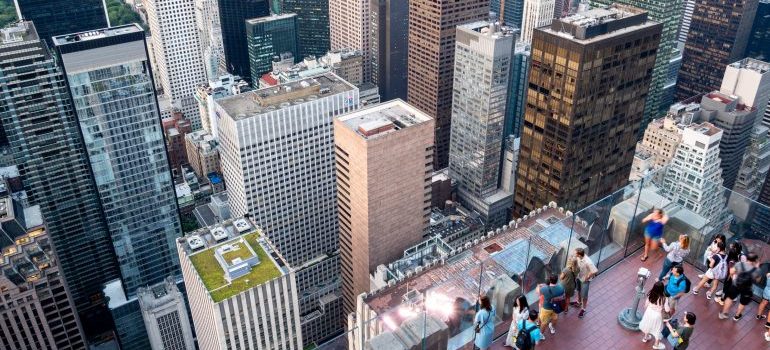 Many people move to New York in hopes to make it in the entertainment business. However, The Capital of the World offers a spectrum of job opportunities much wider than that. Some of the most influential companies in the world have their headquarters in New York. It's considered the economical and financial capital of the world for a reason. Among the top industries that drive the city forward are media and publishing, trade, real estate, healthcare, and information technology. Anyone is sure to find their ideal career prospect in the Big Apple, as long as their willing to perform in a competitive environment.
History, landmarks, and things to do in the Big Apple
The city that never sleeps offers many conveniences and world-class activities. One can never be bored in New York, as this city is constantly on the move and offers a long list of things to see and do and to appeal to anyone's taste. The city consists of five boroughs, all of which are subdivided into neighborhoods. Most of them have a unique vibe and personality that distinguishes them from their counterparts. In New York, you'll have the feeling as if the entire world is in the palm of your hand. You can explore authentic cuisine from every corner of the earth, visit fascinating galleries and museums faithfully depicting various cultures and enjoy a vibrant lifestyle on the go.
Many of the worlds' most famous landmarks are in New York. The city itself has as much history, as it leads in setting up the latest trends in virtually any area of modern life. Besides exciting career prospects, moving from Seattle to New York is a thrilling experience for expanding your horizons in many directions.
What to consider when moving from Seattle to New York?
Living in New York comes with plenty of excitement and variety. You are likely thrilled at the prospect of moving to New York, while at the same time you feel intimidated by the long distance involved. But, you can eliminate the stress factor and indulge in planning your new life chapter with a trusted moving professional. Cross-country moves are indeed complex, however, Hansen Bros. Moving & Storage has them down to a science. With over a century of experience in the moving world, our experts will streamline your process of moving from Seattle to New York, and make it as easy as it could be.
In summary, take your lead from our guide above, and you'll enjoy a smooth and easy transfer. Moving from Seattle to New York comes with many benefits. Take the opportunity, and make the best out of it. Good luck.
Let our team put together a comprehensive moving plan for you. Complete our simple free quote form or contact us at 1-888-300-7222.