Guide for moving from Seattle to Newcastle
Moving is an event that a person can remember for both good and bad – it all depends on what you make of it. Of course, having to move to a different city and leave behind your home can be very hard. But nowhere does it say that it has to be terrible. If you happen to be moving from Seattle to Newcastle, you definitely don't want to let stress and worries take over the process. Instead, hire a reliable moving company Washington and be well on your way to a successful and stress-free move.
How to prepare for moving from Seattle to Newcastle?
Truth be told, you will have your work cut out for you. Newcastle is a beautiful city that offers a lot to its residents, but it's definitely a huge change when compared to Seattle. Whether you like big cities or more close-knit communities is up to you. But the first step towards having a successful relocation is acknowledging the fact that everything is about to change.
Moreover, you have to realize that some stress and worries are a mandatory part of the process. You are going through a move, after all. But that doesn't mean you should let this relocation disrupt your life. Instead, make sure you tackle the following things in due time and you won't have a problem with what's to come.
Create a plan for the months ahead
If you want to play things smart, then you shouldn't put off planning your relocation to Newcastle. In fact, we will go as far as to say that it's never too early to start preparing for your relocation. That's because you will have a plethora of different tasks to tackle and conquer. While you can put pretty much anything you want on your moving checklist, here are a few chores that you shouldn't forget about:
Gather the necessary moving and packing supplies
Transfer your utilities
Find reliable childcare for the day of your move
Transfer medical and school records
Find an appropriate Newcastle storage unit
These are just a few simple examples of the things that you will need to handle when moving from Seattle to Newcastle. To prevent yourself from neglecting any of these and other relevant tasks, we would suggest that you create a moving checklist. It will serve as a reminder of everything you need to do and when you need to do it.
Find appropriate moving assistance
Among all moving tasks that are ahead, there is one that towers above all else – hiring a moving company that will handle the most intricate aspects of your move. But be very careful – tracking down the most suitable moving company for your needs is easier said than done. These days, there is always the chance of coming across fraudulent moving companies that can make your move from Seattle to Newcastle a true nightmare. To avoid such a scenario, all you have to do is partake in some in-depth research.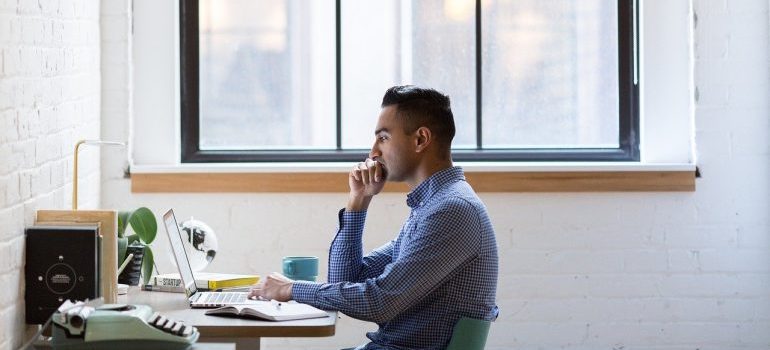 Once you make sure that a company is licensed and insured, you can move on to step two – making sure it can assist you will all the important tasks. Let's say you have a precious piano that needs to be relocated. You are certainly not going to consider a company without reliable piano movers Seattle on board. The same goes for packing, loading, and any and all other moving tasks.
Pack your items ahead of your move from Seattle to Newcastle
All you have to do is take a look around your room and we are sure you will realize you have many items that need to be packed. And that amount can seem overbearing at times. Alas, there is no place for worries – you have enough time for everything. But only if you get to work on time. Nobody can tell you how early you should start packing. However, you can't go wrong by starting eight to six weeks earlier.
You must be wondering how you are supposed to function with your items packed up a month before your moving day. Well, you won't have to live without any of your precious items as you will have to pack in a certain order. The right way to pack is by packing your non-essential items first and foremost. It's only after your rarely used items are packed that you can move on to those items you use on a daily basis.
Pro tip: leave the items you packed first for the very end of your unpacking spree. You ought to start by unpacking your most essential items, as well as the key furniture pieces (sofa, stove, fridge, etc.)
Say goodbye to your family and friends
The good news is that Seattle and Newcastle are two places that are well-connected and close-by. However, you are still going to be separated from your friends and family members by a certain mileage. You are definitely not forced to say goodbye forever, but it would be nice to part ways with your current home by organizing a farewell party. So invite some good friends, order good food, and create a playlist that is going to brighten up the mood. Get ready for your moving day in the best possible way by reminiscing about all the fun times you had in Seattle.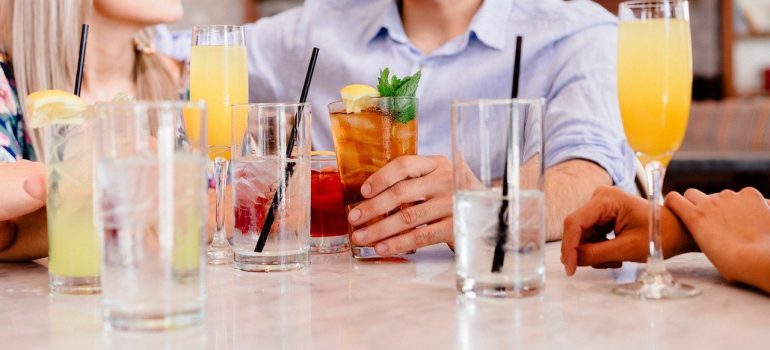 We fully understand that you might be feeling sad about leaving Seattle. After all, this is a city you have come to know and love. But there is no reason to let negative emotions prevail when moving from Seattle to Newcastle. All you have to do is hire experienced movers in Newcastle WA and let them help you take care of the most intricate aspects of your move. By doing so, you would get a chance to have a worry-free move that you and your family deserve.
Let our team put together a comprehensive moving plan for you. Complete our simple free quote form or contact us at 1-888-300-7222.