Guide for moving from Seattle to Phoenix
Moving from Seattle to Phoenix? Crossing large distances is never easy. However, if you plan this relocation right and hire some reliable cross country movers Seattle has to offer, this 1,415.5 miles long journey can turn into quite an enjoyable adventure. To learn how to organize this move, find the best movers to help you, and in the end, how to get to Phoenix yourself follow this guide prepared for you by some of the best movers in Washington.
Moving from Seattle to Phoenix can be a great investment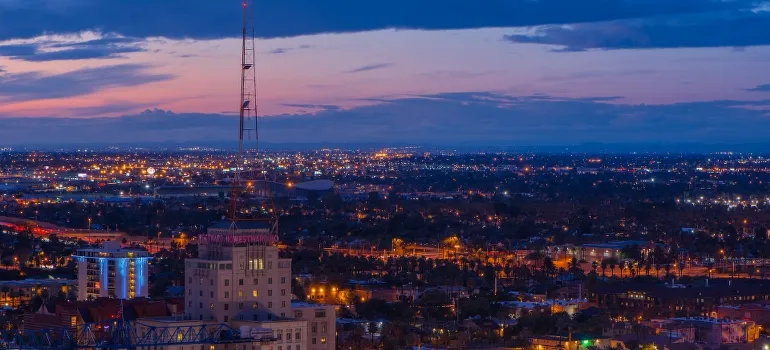 As a moving company in Washington that has helped many residents in their endeavor, moving from Seattle to Phoenix is a very popular idea these days. And the most logical answer is that it is because of the difference in the property values. For example, the median home value in Seattle is $663,100, which is almost three times more than in Phoenix has a median home value of $235,400. So selling a home in Seattle and purchasing one in Phoenix can be a pretty good investment.
Moreover, the weather is better in Arizona. Still, if you are planning to do this, make sure that you do all your calculations right. Paychecks are not as high in Phoenix as you are used to seeing in Seattle. The median household income in Phoenix is $57,459, which is quite lower compared to $92,263 in Emerald City. Still, overall living expenses are lower in Arizona.
Plan your move carefully
If you are made your final decisions and you are ready to start your journey, the first thing that you need to do is to make a plan. This plan needs to contain all the steps that you need to take from day one until the day you step foot in your new home. The best thing to do is to create it in a form of a checklist, which is most suitable for these types of tasks where you have a lot of things to do.
Get rid of the excess items
Once you create a moving plan, start organizing your moving inventory. And see that you start dealing with it as soon as you can as it can take a lot of your time. Of course, your first task is to determine what items you do not plan to move to Phoenix. The weight of your moving inventory is one of the main factors that will determine the cost of your move. And why would you complicate the whole process by dragging unnecessary items with you? Therefore, see what you can sell, and, if you are still not sure whether this is a permanent decision and you are just want to see what life in Phoenix is all about, you can get some good storage units Lynnwood WA and keep your items there until you decide what to do.
Create a moving inventory list
Once you get rid of the junk, make a list with all the items that you are planning to move from Seattle to Phoenix. This list will help you get a better understanding of the task in front of you, you will be able to calculate the exact number of moving boxes that you will need to prepare, and you can use that list to check your items upon delivery.  Moreover, all the best interstate movers Washington has, provide online moving estimates. And you need to give them an exact number of items you have in order to get a precise estimate.
Make sure that your movers are reliable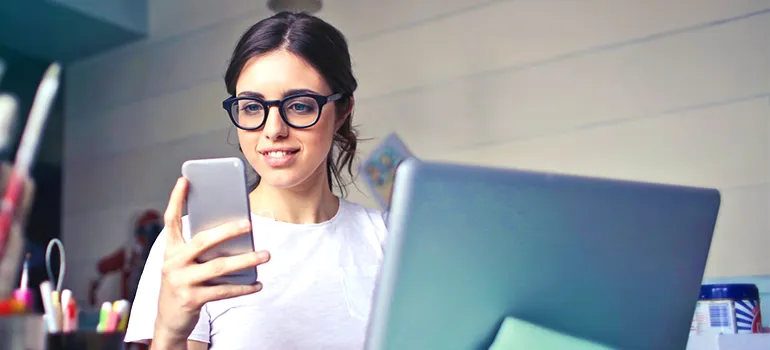 When searching for movers, your goal is to find reliable, skilled, and fully equipped professionals that have the capabilities to organize such a complex moving process. Therefore, make sure that you check every moving company thoroughly before you ask them for estimates.  Once you find a few companies that you look reliable, get their quotes, compare and choose those that fit your budget the most.
How do you plan to get to Phoenix?
One of the important decisions that you need to make in the early stages of your move is how you plan to get to Phoenix. As we already mentioned, it is a 1,415.5 mile long journey, and crossing such long distances driving in your car after a long and exhausting pre-move process is may not be the best idea. On the other hand, if you manage to prepare everything on time and manage not to get exhausted travelling from Seattle to Phoenix can be a memorable adventure.
Travelling from Seattle to Phoenix
If you decide not to drive all the way to Arizona, you need to do two things. You need to find the best way to travel and you need to find company shipping and transport Washington residents use for auto moving.  As far as travelling from Seattle to Phoenix is concerned you have several options at your disposal:
Direct flight from Seattle to Phoenix from Seattle-Tacoma International Airport for $60 – $350;
A flight from Everett from Paine Field Airport to Phoenix for $150 – $650;
A bus from Seattle to Phoenix for $150 – $200;
Train + bus from Seattle to Phoenix for $150 – $250;
Train for $200 – $300;
Driving for $150 – $200;
Driving from Seattle to Phoenix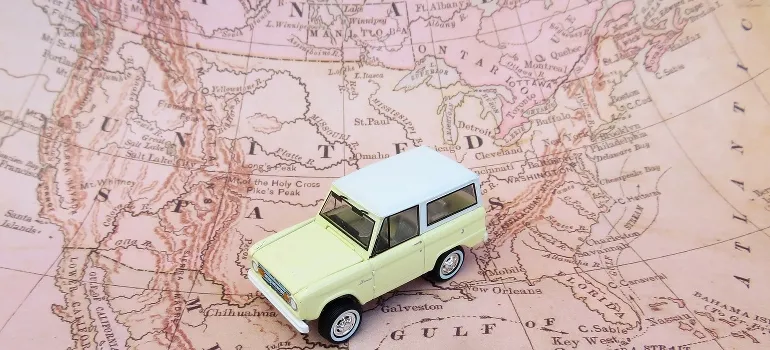 If you decide to drive from Seattle to Phoenix be ready for a three-day road trip. Here is one of the best ways to cross this route:
Day 1
At 9:00 am, start in Seattle driving towards Ellensburg for about 2 hours;
Arrive at 10:45 am in Ellensburg and rest for about one hour;
Leave at 11:45 am and drive to Baker City for about four and a half hours;
Arrive in Baker City, Oregon at 4:05 pm;
Rest for about one hour and at 5:05 pm, start your drive toward Boise and continue for about two hours;
Arrive in Boise around 7:10 pm;
Sleep overnight and continue your journey around 10:00 am.
Day 2
Leave Boise around 10:00 am and head over to Jackpot, for which you will need roughly three hours;
Get to Jackpot around 12:50 and rest for about one hour;
Leave at 1:52 pm and drive for about three hours to Ely, Nevada;
Arrive in Ely around 5:00 pm;
Rest overnight and get ready to leave the next day around 8:00 am.
  Day 3
At 8:00 am, leave from Ely and drive to Las Vegas for about four hours
Arrive in Las Vegas at 11:50;
Rest for about four hours in Las Vegas (be careful) and leave at 3:50 pm;
Drive for about 1.5 hours towards Kingman;
Arrive in Kingman at 5:38 pm;
Rest 1 hour and leave at 6:30 pm;
Drive for about 3 hours and at 9:38 pm you should arrive in Phoenix.
Careful planning and reliable movers are crucial
As you can see, moving from Seattle to Phoenix can be a great experience on its own. Just make sure that you plan everything right and find reliable movers, and soon you will be baking in the desert sun.
Let our team put together a comprehensive moving plan for you. Complete our simple free quote form or contact us at 1-888-300-7222.