Guide for moving from Seattle to Toronto
If you are looking to change your Seattle home for a Toronto-based one, you might want to know what the change entails. To do this and make the process of moving from Seattle to Toronto much easier, you will want to understand the differences between the cities. Not only that but the differences between the two countries, as well. Thus, before you start looking into Washington movers, there is quite a bit of research to do. In this article, we will provide you with a few statistics on each city as well as with an overview of life in Canada as opposed to life in the US.
Moving from Seattle to Toronto – what is there to know?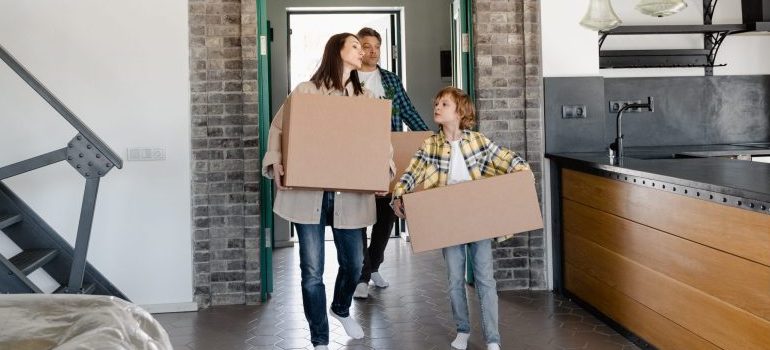 Without touching on the relocation process itself, here's what you will want to know first:
Differences between the US and Canada
Seattle statistics
Toronto statistics
While this article will provide you with most of the relevant information, we encourage you to extend your research even further. Specifically, you will want to look into Toronto neighborhoods and find the one that is most to your liking. As with every major city, there is no shortage of viable neighborhoods for practically every lifestyle. Another thing to consider is whether you will empty out your Seattle storage unit and relocate your belongings to your new home or another storage facility. This is something that you want to research ahead of time if you want to create a convenient relocation process.
With that in mind, let's take a look at some of the things you might find to be different when relocating to Canada.
Canada vs. USA
While the two countries have numerous similarities, there are a few differences that you will want to get used to. For example, the beer gets measured by volume in Canada, as opposed to by mass in the US. While the beverage has the same alcoholic content in both countries, they are measured differently. This usually creates a bit of confusion so it is a thing you might want to know about in advance. Also, soft drinks are called "pop" in Canada, while you may know them as "soda".
Another interesting fact is that the life expectancy in Canada is higher than in the US. Canadians exhibit a life expectancy of around 81.2 years while Americans have it around 78.1 years. However, the US has 13.8 babies per 1000 people, whereas Canada has 10.3.
Another difference that you will need to wrap your head around is that Canadians spell some words with "-our", instead of the "-or" that you are used to. For example, labor is spelled "labour". Similarly, "center" is spelled "centre" in Canada.
Seattle statistics
Before moving from Seattle to Toronto, you will want to understand what makes both cities "tick". To do this, you need to take a careful look at the statistics.
Seattle has a population of around 725,000 people and is known as one of the best cities for young professionals in the entire country. It features amazing public schools, almost inexhaustible nightlife options, great diversity, as well as good family appeal. However, living in this urban area is quite expensive, as evidenced by the median home price. The median home value in Seattle is around $665,000, with homes in good neighborhoods going for a lot more. If you are looking to rent, expect to pay, on average, around $1,615. Most people rent their homes in Seattle due to these conditions. These statistics are usually the main reason why people choose to hire one of the international movers Seattle has to offer. It is a fact that living and working in Emerald City can be very difficult for some.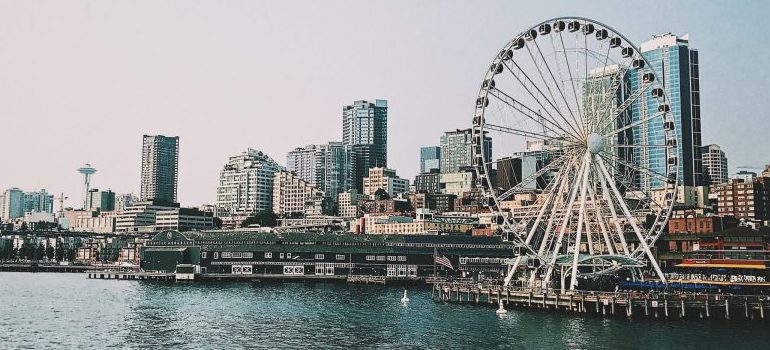 One thing that makes Seattle so desirable is the high median household income of around $92,300. Working in Seattle can be very profitable indeed, despite the high housing and living costs. However, the main issue of the city is a somewhat high crime rate. Virtually every single crime is more represented in Seattle than the national average, except murder which is lower. The most represented crime in Seattle is motor vehicle theft, which is almost double that of the national average. However, as far as large cities go, these statistics are somewhat mild. Let's take a look at how Toronto fares.
Toronto statistics
The city of Toronto is the largest city in Canada, as well as the fourth most populated municipality in North America. There are around 2.75 million people living in the city, making it almost four times larger than Seattle. However, finding a home to purchase in Toronto is very difficult. The median home value in the city is as high as $1,050,000! While you might be able to find a bargain if you look hard enough, it is usually an exercise in futility. If you want to own a property in Toronto, be ready to pay a premium.
However, living in a city as large as Toronto means that you will have access to numerous employment opportunities. The median household income in Toronto is around CAD 100,000, which is somewhat lower than in Seattle. Therefore, creating a budget for shipping and transport Seattle expenses needs to be high on your priority list. While finding a job in Toronto may not be hard, finding a well-paying one is another matter entirely.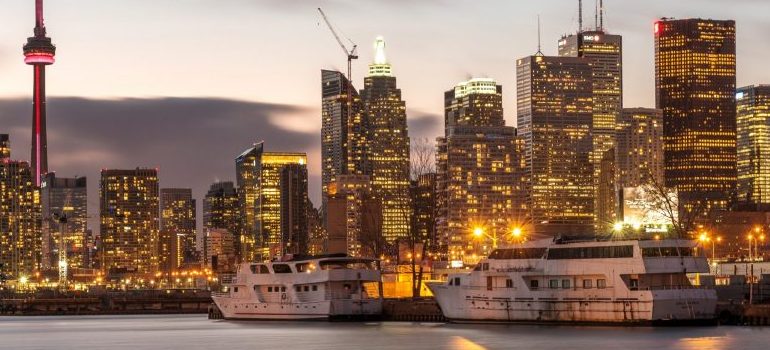 With all this, you may wonder why exactly is it beneficial to relocate to Toronto? The most important difference between Seattle and Toronto lies in crime rates. Toronto is known to be one of the safest cities in the country and was even ranked 24th safest city in the world by The Economist in 2017. Virtually every crime category in Toronto is much lower than in Seattle.
Moving from Seattle to Toronto – The moving process
When it comes to the relocation process itself, there are a few things you need to have in mind. First, you will want to find a quality moving company that has experience in international relocations. Even though you will be moving on the same continent, having an experienced mover from the city of Seattle makes everything easier. You will also need to prepare a moving budget, obtain packing supplies, and make a checklist for moving from Seattle to Toronto.
Let our team put together a comprehensive moving plan for you. Complete our simple free quote form or contact us at 1-888-300-7222.