5 tips for preventing moving exhaustion
We usually mention that relocations are stressful and somewhat expensive endeavors. But what we don't mention nearly enough is how exhausting the moving process can be. Even if you hire one of the Issaquah moving companies to help you relocate, there will be a seemingly endless number of tasks to accomplish. And each one of those tasks saps you of your energy. While there is no way of preventing moving exhaustion aside from having someone else do all of the work for you, there are ways that can help you lessen it. In this article, we will be focusing on what you can do to stay as energetic as possible throughout the relocation process.
5 tips that can help with preventing moving exhaustion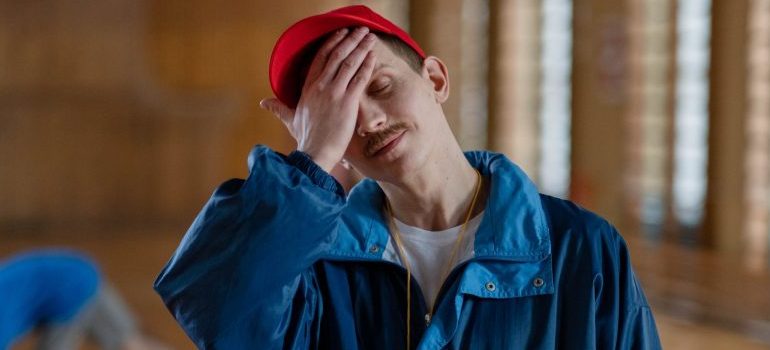 Make sure you sleep enough
Maintain a healthy diet
Create mini-tasks out of larger ones
Stay well-hydrated
Make moving into a fun activity
Of course, your activities prior to the relocation can also affect your energy levels. If you exercise on a regular basis, for example, you will be better suited to tackle the entire ordeal. Basically, to prevent moving exhaustion completely, you would need to be in peak form. But since this is not possible for all of us, we need to do with what we have and hire Seattle movers for the tasks that are too difficult for us. However, what we can do is make sure to "stack the deck" as much as we can. Let's see how we can do that.
Sleep is not only for the weak
Rule #1 – the better rested you are, the more energy you have. Sleep is essential for keeping your energy levels high and is therefore essential for preventing exhaustion. This does not mean that you need to sleep for 15 hours straight, either. A typical healthy adult requires anywhere between seven and nine hours of sleep each night. Sleeping less means you don't get fully rested while sleeping more basically just wastes time. What you need to do is figure out what your sleep requirements are and make sure you follow them.
Even if you feel like there simply isn't enough time for you to get a good night's sleep, the fact is that most of the time, that is flat out not true. You can always "cut corners" and delay/postpone some activities to get a few more winks. You can also consider better organization, perhaps rent one of the storage units in Lynnwood WA has to offer. By having some of your belongings out of the way, you will be able to focus on what really matters. And you might even be able to sleep better. But getting enough sleep is just one piece of the proverbial puzzle. Let's take a look at what else we can do.
Maintaining a healthy diet is a great way of preventing moving exhaustion
Now, this one might be very difficult in some situations. With all those tasks in the way, and with your kitchen potentially packed, you might not have the ability to prepare healthy meals during the relocation process. Or you might simply be tired and keeping watch in front of the oven might be the last thing that you want. All of this is perfectly normal and understandable. However, this will also inevitably bring your energy levels down. Healthy eating is very important throughout the relocation process, as it will provide you with the nutrition your body requires for handling all those tasks. So how exactly do you solve this conundrum?
Well, what you can do is stock up on healthy foods in advance. You may want to grab an extra sack or two of fruits and vegetables, as well as stock on eggs, lean meat, milk, and similar low-fat dairy products. You can also prepare healthy bulk meals in advance, to be ready when you need them. If you need more room, you can always consider a portable self storage Seattle solution. Alternatively, you can order healthy food from one of the local restaurants.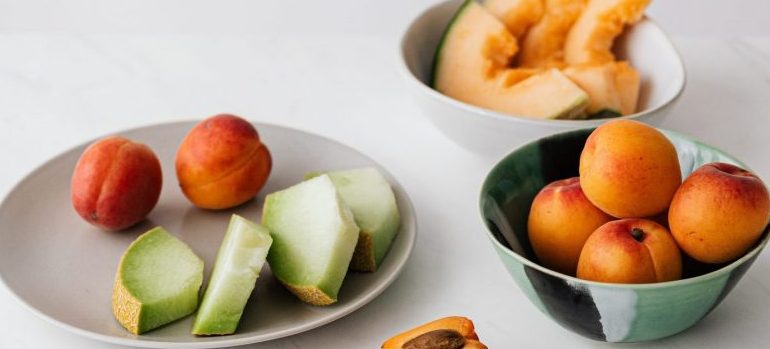 Whatever you choose to do, make sure that you always have a high-energy snack at hand. Protein bars, nuts, and peanut butter sandwiches are perfect for this purpose. And ensure that you are at least eating a nutritious breakfast, as that will serve as the foundation for the entire day.
Break down the tasks
While the entire relocation might be one huge, complex, task, you can "break it down" into smaller chunks. This will help prevent you from being overwhelmed and it will help with preventing moving exhaustion as well. What you want to do is break down any tasks that look to be too intimidating into smaller, more manageable, tasks. Then you can laser-focus on those smaller tasks. By doing so, you will have a much easier time summoning the required energy, as well as have numerous "reward stages".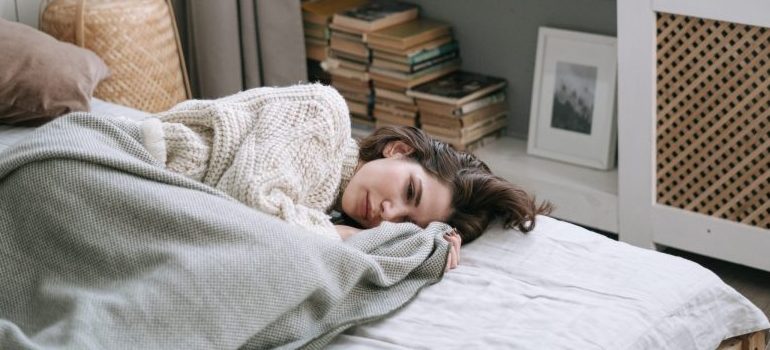 To make the most out of this method, you will want to reward yourself after each completed task. Scale the rewards with the complexity of the task, of course, but make sure that you get something that you like once it is completed. Examples of a meaningful reward include seeing a movie, inviting a friend over, or even simply grabbing a cup of coffee and not doing anything for 15 minutes. The rewards need to have some weight to them, though, not be completely meaningless.
Remember to drink plenty of liquids
We've all heard how important proper hydration is. Hydration allows your body to function at an optimal level, after all. Since most people in the city of Seattle tend to relocate throughout the summer, hydration becomes even more important. The intense heat that usually accompanies summer months can dehydrate your body before you know it. In fact, dehydration is one of the main causes of general fatigue and tiredness in summer relocations.
Luckily, preventing moving exhaustion due to dehydration is very simple. Just drink enough water! You can substitute water with green tea (no sugar), as well as fruit juices, smoothies, and similar healthy liquids. Avoid drinking too many icy beverages or energy drinks as they can be detrimental to your health.
Let our team put together a comprehensive moving plan for you. Complete our simple free quote form or contact us at 1-888-300-7222.