Professional insight for relocating a hotel
Relocating a hotel is a major business decision and a big project on the pragmatic side. Changing location may affect your clients base in a positive or negative manner. That's why it takes thoughtful consideration, market analysis, and weighing the pros and cons with the utmost diligence, before venturing into this step. According to hospitality experts, planning the hotel moving project takes six months to a year, depending on the specific characteristics of the venue. The actual relocation, however, should take much less time. And with a premier moving company Washington, relocating a hotel is certain to be fast and cost-effective. To prevent any negative impact on your business, it's essential to follow these guidelines. In this article, the moving experts at Hansen Bros. Moving & Storage share some professional insights to help you plan the moving of your inn with optimal success.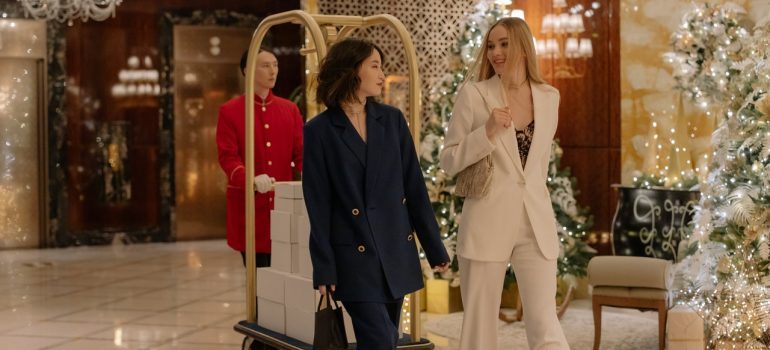 Moving a hotel to a new location requires timely preparations
No matter how big or small your guest house is, changing its location requires strategic planning – well in advance. Moving a hotel doesn't only affect you as an owner along with your employees, but it affects the guests as well. Whether you're having a loyal base of guests or looking to grow it by changing address, you still need to ensure ample time for preparing. As mentioned above, it can take well over a year of planning to secure a smooth hotel relocation.
First thing first, start by looking for reliable shipping companies Seattle. Coordinating the relocation of your hotel with professionals will help you pull off the entire project much easier. Besides, make sure you announce the upcoming changes to your guests and employees much ahead of time. This will give them time to figure out a different place to stay. Also, shutting the doors of your current property wouldn't come as a surprise. So, start the planning process of transferring a hotel early on, and work on the details without missing important things that may adversely affect your business.
When relocating a hotel, ensure all important changes are specified on relevant platforms
Much like any other business, running your hotel with success depends upon your customers. So, make sure you keep them informed about the upcoming relocation of the venue before it takes place. It's best to put in charge someone to keep up with information updates specifically. Not only you'll need to place announcements about location changes at visible sites, including the lobby or your social media accounts, but make sure other listings are updated too. Generally, this means all online platforms where your hotel can be found. You never know where exactly your potential customers may chance upon your venue. And not being able to find you at the specified address will leave them frustrated.
Therefore, communicate the changes clearly and timely. These updates may seem like the easiest task on your hotel moving to-do list, but in the chaos of relocation, it's also the easiest to omit. You may consider sending an email to the entire database of guests, including the previous ones. This relocation announcement may in fact sparkle their interest, and promo them to visit you at your new business location. So, use the project of moving your hotel in your favor, and think of effective strategies to benefit your business.
A detailed budget plan is mandatory when relocating a hotel
Packing up and moving an entire hotel is a costly project. And, the expenses don't stop at the transportation fees. You'll need to make sure you transfer the utilities, set up new foundations at your new location, etc. There are many parts you should figure out in advance to ensure your hotel's success after relocation.
So, work out an effective budget plan as early in the planning stage as feasible. This will enable you to complete the hotel relocation project without stumbling blocks on the way, and with no delays. When transferring a hotel, factor in all costs involved, aside from the transportation fees.
Secure suitable storage solutions for your hotel inventory
The inventory of a venue such as a hotel is sizeable. Irrespective of its' size, this is something important to consider. Therefore, research suitable storage units Lynnwood WA with time to spare. Storage will be an essential part of your hotel moving project. Of course, you'll need a safekeeping place for all furniture, appliances, and even electronic equipment. It's important to note that not all storage units are a good fit for all types of items. It's best to look for climate-controlled storage solutions, as these will provide the right protection for delicate stuff.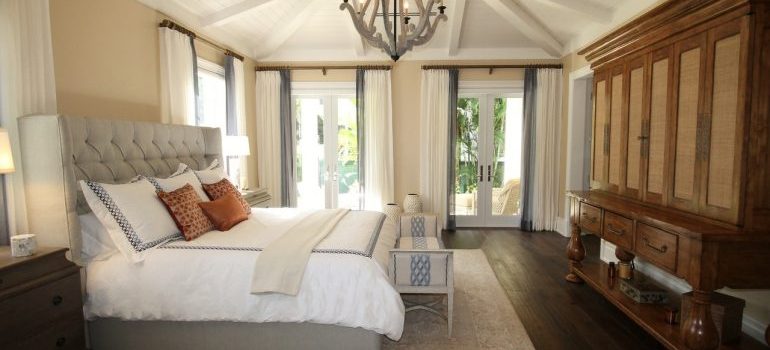 For instance, due to humidity, many furniture items may sustain damages. Think of guest room mattresses or furniture with a delicate finish. Therefore, consult with the mover you intend to hire, and preferably, they will be able to offer you adequate storage solutions as well. Ideally, you'll get your logistics needs accommodated in one place, so you'll simplify the entire transferring a hotel experience.
Anticipate the downtime and follow an effective timeline when relocating a hotel
Moving an entire building is a complex project. However, the better your plan, the more swiftly you'll be able to pull it through. Surely, the movers you choose to hire will make a big difference in simplifying the entire process of moving a hotel process. And, of course, the distance between your current and the new address will have an impact on how soon the job will get done. For the best outcome, however, enlist seasoned cross country movers Seattle. They will be able to tailor a moving plan specific to your unique hotel moving project. Talk to them to get a good idea of how long will the transfer take, and work out the downtime of your business.
You're aware that having the doors of your inn closed to the public will affect the profitability of your trade. However, anticipating how long will it take for moving a hotel and getting it back in business at the new site will help you work out a plan on how to cut downtime, and minimize the negative impact of relocation. If you commit to turning the tables in your favor, changing the address of a hotel can prove to be a lucrative business step. So, detailed and timely planning, and knowing what to expect are the secret ingredients of not just completing the moving a hotel work smoothly, but making the best out of it.
In summary, relocating a hotel will be simple and straightforward with our tips. So, take note, and consult our moving experts to help you design the perfect moving plan to see your transfer through swiftly, and with an optimal outcome.
Let our team put together a comprehensive moving plan for you. Complete our simple free quote form or contact us at 1-888-300-7222.