Guide for moving from West Seattle to Edmonds
Edmonds is 24 miles from West Seattle, and getting there takes about 40 minutes drive. Hopping over on a weekend is surely a great way to indulge in a nice getaway without investing yourself too much in organizing it. However, moving from West Seattle to Edmonds is certainly a different case scenario. Due to the short distance, you might be lured into believing that handling your relocation project on your own will be a cinch. However, the distance of your move isn't the only part that makes it tough. Thus, hiring experienced Seattle movers is a no-brainer. With some expert assistance from Hansen Bros. Moving & Storage, you'll transfer your inventory fast and with no unnecessary troubles along the way. For your convenience, our specialists have prepared the following mini-guide that will see you well on your relocation to Edmonds from West Seattle. So, take note, and move swiftly.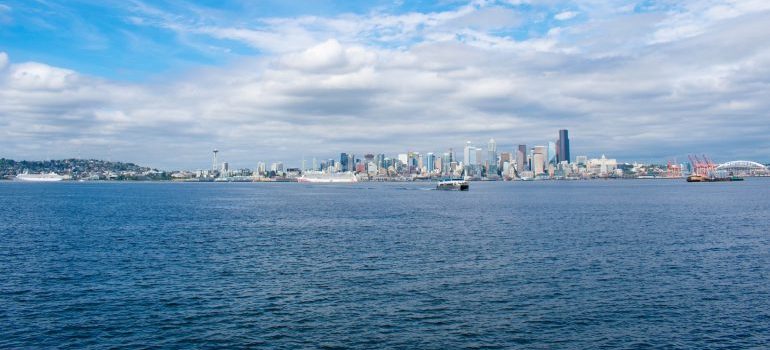 The essentials when moving from West Seattle to Edmonds
No matter if you're moving across the street or over a significant distance, planning is always necessary for untroubled transfer. Moving to Edmonds from West Seattle falls into the category of local moving. And a surefire way to expedite the process and see it through quickly is to enlist professional West Seattle movers. This way you'll ensure that no damages occur to your property and items, and you keep inadvertent moving-related injuries at bay. While moving on a budget may be a concern, hiring specialized movers for your local West Seattle to Edmonds transfer is of course the more cost-effective solution. Think of costly damage repairs or replacement bills, and waste of time, energy, and nerves trying to figure the logistics on your own. Thus, first thing first, book your moving services with a reputable mover and glide smoothly to your new place in Edmonds.
How to organize your relocation to Edmonds with ease?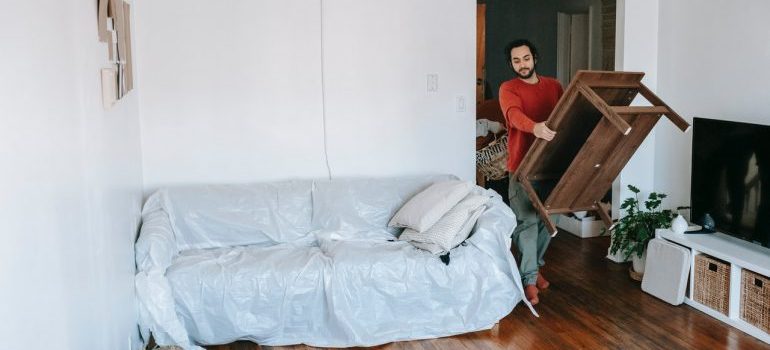 Most people dread moving because it's venturing into the unknown. However, the relatively short distance between West Seattle and Edmonds will surely allow you to explore your new digs before putting your roots there. So, much before you save the date with your movers Edmonds WA, it's good to make at least one pilot trip to your new home to be. There are several important factors to consider that will allow you to settle in with ease. We will mention some of these in continuation, along with some important aspects that will facilitate your move, and make it a seamless experience.
Sorting out your belongings
Finding your new home
Getting to know Edmonds
Declutter your West Seattle home to move swiftly to your new one in Edmonds
Apart from the distance, what determines your moving costs are the weight and size of your belongings. Most of us are guilty of accumulating stuff that we keep just in case, rather than really need them. Therefore, your first step in preparing for transferring to Edmonds from West Seattle should be sorting out your belongings. Depending on the size of your property, you may have as little or as much to deal with. Either way, with a good system in place you'll tackle the task with success. Our experts recommend you classify your items into 3 groups:
Toss, recycle or donate
Determine which items will benefit from storage
Possessions that you'll be moving from West Seattle to Edmonds with you
This is a practical organizational blueprint that will make things a lot easier for you. Meanwhile, research and find your ideal storage units Lynnwood WA. Storage is often needed during relocation. And, having your options determined in advance will eliminate unnecessary anxiety later on. For instance, once you realize you can't fit everything into your new abode.
Apart from storage, figure if you'll need help with packing and start gathering quality packing supplies. Again, you may take pro assistance for this task as well. And just for the record, expert packing services are in fact a more time and cost-effective approach when you're transferring your items to Edmonds from West Seattle. Hence, talk to your mover and make closer inquiries to secure your ideal, hands-free move.
The housing market in Edmonds
In Seattle, the average monthly rent for a 1-bedroom apartment is $2,100. And in the city of Edmonds located mere 15 miles from The Emerald City, this will be $1,500 on average.
If you appreciate the calm and laid-back atmosphere of living in West Seattle, in Edmonds you can find it too. The locals have adopted a slow-paced lifestyle, that suits this scenic beach town perfectly well. In Edmonds, there are quite a few neighborhoods. Some of the most sought-after locations to live in are Edmonds Waterfront, Echo Lake, Esperance, and many more. You should explore the area and choose your new home in a part of the city that suits your lifestyle and budget. The housing market in Edmonds is a hot topic, and there are seasonal adjustments to the price tags. Anyway, the median price for a home here is $376,000. Thus, sort out your housing question and enjoy moving from West Seattle to Edmonds and into your new cozy nest.
Learn as much as you can before moving from West Seattle to Edmonds
In-depth research of the housing and job market, as well as the cost of living is, of course, mandatory before you move here from West Seattle. In general terms, you should expect a stable job market, an easy commute to Seattle or Everett, in case your workplace is located there, and a more affordable cost of living in Edmonds than in Seattle. But these aren't the only things that will shape your overall experience of your new hometown.
For one thing, Edmonds is a place where sunsets over Puget Sound are enjoyed better than a night out in a club. As part of the wider Seattle area, Edmonds has a rich history and a unique arts scene. Living here means you'll have access to four beaches and fantastic waterfront parks offering exciting and diverse activities. The Main Street in Downtown is lined up with boutiques, antique shops, and fabulous dining options. And it's well worth the effort to hop on the famous Edmonds-Kingston ferry for a 30-minute scenic journey to the Olympic Peninsula. Moving from West Seattle to Edmonds means that the magical well of fun things to do will never run dry.
Let our team put together a comprehensive moving plan for you. Complete our simple free quote form or contact us at 1-888-300-7222.