Tips for avoiding injuries when moving furniture
Relocation is quite demanding. Packing, loading, and transportation of your belongings can be exhausting. Especially when you're handling all the chores. Unfortunately, injuries happen. Therefore, avoiding injuries when moving furniture is vital. Otherwise, you're only postponing the whole process. Hence, best movers Seattle is your prime choice. With their assistance, success will be guaranteed. Not to mention, you'll evade any type of physical injuries. As a result, enjoy your new beginnings. Your furniture will safely reach its new destination.
Avoiding injuries when moving furniture requires careful planning and preparation
Practically, you need to plan three steps ahead. Consider every part of the relocation. Check what you need. Determine if movers Shoreline WA could be a better alternative. Most importantly, use your head first. Leave the muscles for later. The bare force can't always help. Think of the best solution for every situation.
get familiar with proper lifting techniques
ask for help
get certain moving equipment
prepare the space
disassemble the furniture
dress appropriately
Use appropriate techniques when lifting heavy objects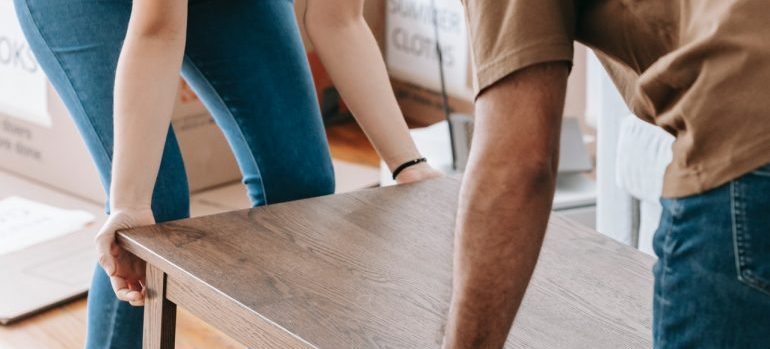 Be aware that handling large and heavy items of furniture is very difficult. It requires a lot of lifting, pushing, pulling, bending. Indeed, it results in significant strain on your body. Therefore, study the lifting techniques to evade injuries when relocating furniture.
Stretch – As with any physical strain, stretch before you begin with your move. Prepare the body.
Lift with your legs – Bend at your knees. Spread the legs. Most importantly, keep your body straight. Then, use your leg muscles to lift the item. Thus, avoid using your back when lifting.
Push, don't pull – A much better option is to push heavy objects forward. Avoid pulling them backward. Protect your back.
Turn carefully using your feet – In case you must turn at some point while holding something heavy, don't do that with your hips. As a matter of fact, do it with your feet first.
Center your load – Keep the furniture close to your body.
Take it slowly – Walk slowly and smoothly. Moreover, watch carefully in front of you and slightly upward.
Don't lift over your head – Use this type of lifting only if you must. Otherwise, you risk hurting your back.
Let your friends and relatives help you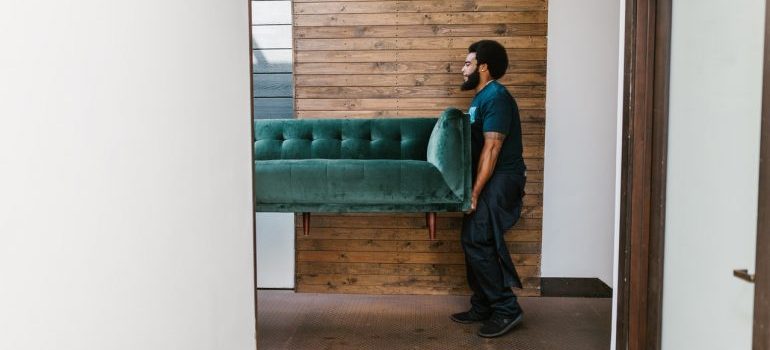 Escape injuries when transporting furniture by asking for help. Surely, you have people you can rely on. Well, their help is of great significance. You need a lot of people by your side. Especially on the moving day. Still, we advise you to hire true professionals. Piano movers Seattle will handle your valuables with ease. Trained and experienced staff will move your furniture easily. Furthermore, they use special moving equipment. Therefore, if your budget allows it, hire professionals.
Moving equipment will facilitate the move
If possible rent appropriate equipment. As a matter of fact, it's practically obligatory. Make it easy on yourself. Rent from local moving companies. For instance, moving dollies or hand trucks could be of enormous help. Also, you can use furniture gliders. Not only will you prevent injuries, but also scratches on the floor.
The inside and outside of your home should be free of obstacles
By all means, you need space to maneuver. Therefore, take measures beforehand. Both the furniture and the hallways or doorways. If necessary, remove the hinges or molding from the doorway. Also, remove any obstacles. Of course, your home is surely full of boxes. With this in mind, put aside all the boxes in a pile. Organize them neatly. They shouldn't be on your way.
Also, clear the outdoor pathways. It's crucial for them to be clear of mud, leaves, snow, ice, or water. Moreover, trim overgrown shrubs and branches. No matter what you do, but free your way from any obstacles. Believe it or not, injuries occur in a moment.
Take care of your children and pets
Unfortunately, injuries happen when children or pets get in our way. Of course, by accident. Thus, make sure you have someone to take care of your children or pets when the moving day comes. After all, safety is crucial for everyone. As already mentioned, a detailed plan beforehand can prevent accidents.
Disassembling can be of great help
If possible, opt for disassembling furniture for a move. Of course, when this is possible. Disassemble legs of chairs and tables, drawers, shelves, knobs. Make sure to put these smaller pieces into a special bag. Moreover, don't separate them from the furniture itself. Also, cover furniture with blankets, sheets, and plastic for better protection. Anyhow, moving parts of the furniture will diminish the possibility of injuries.
Dress adequately for the occasion
Wearing pleasant clothes and comfortable shoes is vital in order to prevent moving day injuries.  After all, your clothes mustn't restrict your movement. For instance, avoid baggy clothes. It only results in higher chances of getting hooked on something. Hence, injuries might happen. Moreover, choose the clothes you won't mind getting ruined or dirty.
Listen to your body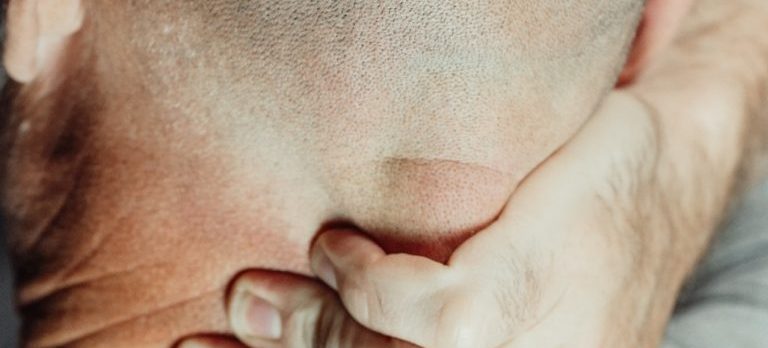 After all the advice, we hope you'll manage the relocation of your furniture without problems. Still, we suggest one more thing. Listen to your body during the relocation. In case of exhaustion or pain, stop for a moment. Rest. Don't push yourself. After all, be aware of your limitations. Slow down. Your health is what truly matters.
Prepare thoroughly for the move
In essence, avoiding injuries when moving furniture is one of the most important things. Don't go beyond your limitations. Let your friends help you. If possible, hire professionals. Study the lifting techniques. Take care of the furniture, but also your back. Good preparation will minimize the chances of getting injured. Whatever you do, think of yourself.
Let our team put together a comprehensive moving plan for you. Complete our simple free quote form or contact us at 1-888-300-7222.