Guide for moving to San Francisco
San Francisco is one of the most fascinating and recognizable cities in the United States. However, if you are moving to this wonderful city from a distant location, such as Seattle, then you are definitely in for quite a change. In that case, there are two things you need to do before moving to San Francisco in the next couple of months – find a reliable moving company Washington and go through our guide that is going to help you move and adapt to your new environment with ease.
Moving to San Francisco 101
San Francisco is arguably the most popular city in the Golden State in the last decade. It should suffice to say that the city has witnessed a growth in the population of 9.75% between 2010 and 2017 to show you just how many people decide to call San Francisco their home sweet home. Although, not many of them decide to stay in the city permanently. The reasons for this are unclear. But we do hope to uncover some of the crucial things to know about San Francisco in the next couple of minutes.
San Francisco requires a strong budget
We are talking about a really expensive city here. Its incredibly high cost of living is most likely the main thing everyone in the United States knows about this city in the Bay area. After all, the city's got the highest number of billionaires per capita, and that might give you a clue as to what type of people can make a cozy living in San Fran. Of course, just because you aren't a billionaire (or a millionaire) doesn't mean you won't be able to lead a decent life in this city. But it does mean that you should take a good and realistic look into your finances in order to assess whether or not you can afford to live here.
Don't forget to factor in different types of expenses you will have along the way. From hiring long distance movers Seattle to paying a deposit for your apartment and buying plane tickets, you are going to need a significant amount of money even before day one in San Fran.
San Francisco is a small heavily populated city
This city has approximately 875,000 residents, which makes it the 16th most populous city in the United States. That fact by itself paints a pretty picture of a large and spacious city. But that couldn't be farther from the truth. San Francisco is small which of course has its pros and cons. However, unless you decide to live in one of San Francisco's suburbs, you might have to live in a compact apartment. And even then, you'll have to give a significant portion of your paycheck on rent. Everything seems to revolve around San Francisco's high standard of living.
Choose your neighborhood wisely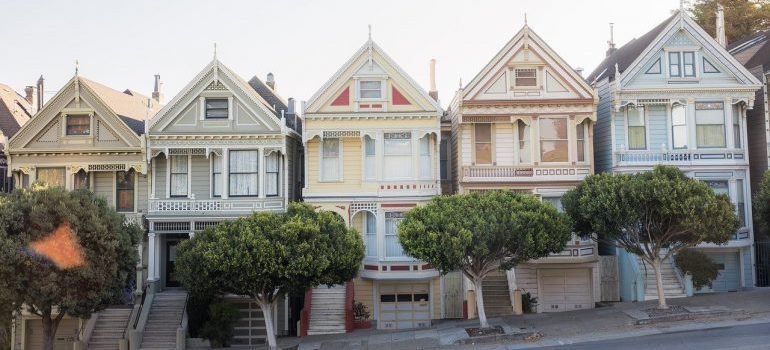 Did you know that as much as 42% of people who live in San Francisco aren't happy with the neighborhood they live in? This is a shame, as this city has more than a handful of interesting, beautiful, and downright fascinating neighborhoods. Of course, we can't tell you which neighborhood to live in, as that depends on many factors. Are you moving your home and business to the area? Then find reliable office movers Seattle to relocate you to the city's business district. Are you moving with your kids? Then look at the neighborhoods with a good school district and move your household to the new environment.
But don't rush when making this decision. The place where you are going to spend years and maybe even decades of your life isn't to be taken lightly. We assume you don't want to be in the company of that 42% of people mentioned above.
Easy to get around the city without a car
One of the best things about moving to San Francisco is the fact that you will be moving to one of the most walkable cities in the States. Not only can you walk from point A to point B, but you can also use a bike or the amazing public transport. Of course, you can use a car if you have one and you are most comfortable with it. But you don't have to look for interstate movers in Seattle that offer auto moving services if you don't want to – your legs are all you need to get around San Francisco.
San Francisco is fascinating and beautiful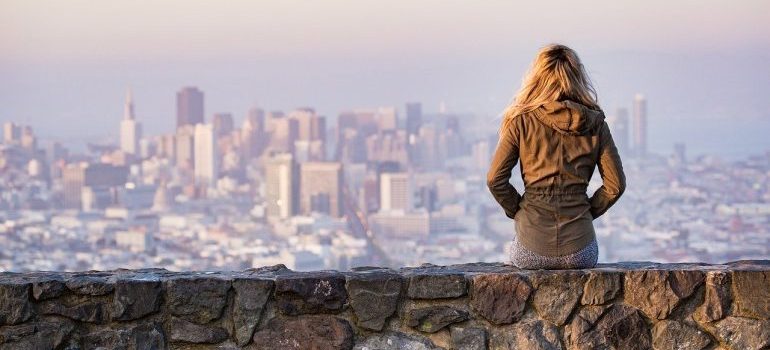 If you have ever wondered why so many people decide to move to San Francisco even with the high cost of living, all you have to do is look at its beauty. The Golden Gate Bridge, The Painted Ladies, and a plethora of boutiques, restaurants, and entertainment venues make San Francisco one of the most recognizable cities in the world. All the negative aspects of life in this city disappear once you take a walk down its beautiful and lively streets. In fact, once you breathe the air in San Francisco and you take up its atmosphere, you are most likely going to get in contact with residential movers in your area and schedule your moving date.
Have you decided to relocate to San Francisco?
Then you definitely don't want to do this alone. It doesn't matter whether you are moving to the city from Oakland (which is a short drive away) or Seattle – you want to hire reliable residential or commercial movers in your area. A reputable moving team is going to take care of the most difficult relocation tasks so that you can relax and enjoy your move to the fullest. Because if you are moving to San Francisco, you should definitely cherish every moment. After all, you are moving to one of the greatest cities in the world, so you should feel nothing but happiness and excitement.
Let our team put together a comprehensive moving plan for you. Complete our simple free quote form or contact us at 1-888-300-7222.