Guide to decluttering before Christmas shopping
Decluttering has many benefits. It makes your house tidier and cleaner, It has a positive effect on your mental health as it reduces anxiety. And it can make you more productive. And if you're planning on hiring Washington movers for an upcoming relocation soon, it'll also make packing and moving much easier. However, people don't really like to part with their belongings. Instead, most of us only declutter on rare special occasions – typically once a year during spring cleaning or when downsizing. But decluttering before Christmas shopping is something you should definitely consider. The whole motto of the season is out with the old, in with the new. Why not apply that to your possessions as well?
What to throw away and what to keep when decluttering before Christmas shopping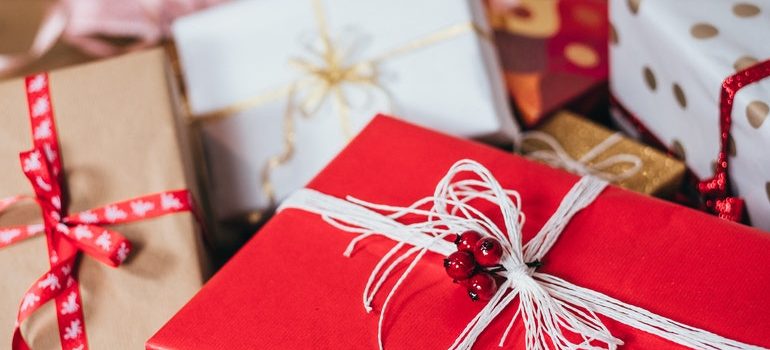 One of the reasons people avoid decluttering is because they don't want to get rid of things they're attached to or might need later on. But if that's your only fear, then you don't need to worry. Decluttering is not about indiscriminately throwing things away. It's about getting rid of the things you don't need. If there's something you will need in the future or something that has sentimental value, then there's no reason to throw it away. Before Christmas comes knocking on your door, consider looking at some of these belongings in your home:
children's toys (they're likely to receive new ones for holidays)
seasonal clothing (putting summer clothes away and getting winter clothes sorted is the perfect time to clean out your wardrobe)
holiday decorations (some of your older winter holiday decorations may not be worth packing away after Christmas)
kitchen and pantry (you'll most likely be buying and making a lot of food for the holidays so get rid of old things you won't eat before they expire)
gifts (if you get something you have no use for, there is no shame in giving it away to someone else)
How to decide if an item is worth keeping?
Since you're not just throwing everything away, you need to decide about each item individually – is it worth keeping or not? Ask yourself:
Is it something you use regularly? Have you used it in the last year? If not, you don't really need it.
Are you attached to it? Does it have sentimental value? If it does, then it's worth keeping.
Is it something that you can sell? If you can get some extra cash, it's worth selling.
Would somebody else make better use of it? If they would, then giving it away can be your good deed for the holidays.
Have you replaced or upgraded it? If it's outdated, then there's no point in keeping it.
In case you're moving before or after the holidays, another good question to ask yourself is whether you are willing to pay for movers Bainbridge Island to move the item in question. If it's not worth the money and effort needed for packing and moving it, then get rid of it!
A step-by-step guide to decluttering before Christmas shopping
Decluttering is not very hard and it can be quite cathartic once you start. But it will seem overwhelming at first. Here's the best way for you to make it happen:
Start with a strategy (or at least a goal)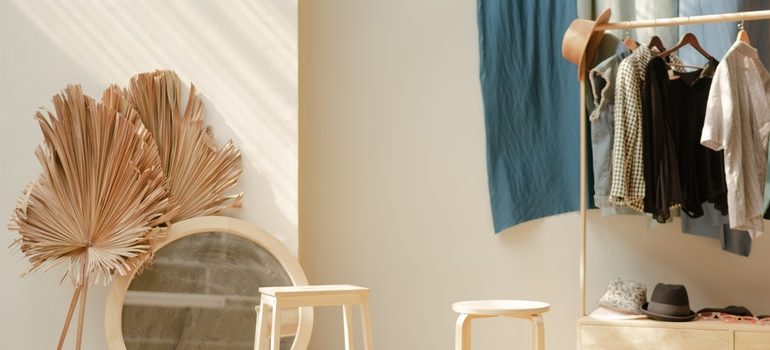 Even though decluttering doesn't seem like a huge task, it's always best to start with a plan. You'll feel better if you know what you're doing and aren't just winging it. Think about how you're going to declutter – are you starting with a certain type of item like clothing? Or will you pick certain rooms to declutter instead? How much time do you want to put into this? If you don't want to plan things out, at least set a goal. You can decide how many things to get rid of how many rooms to declutter. If you don't, you might just end up keeping everything anyway.
Take some basic inventory
It might seem silly to take inventory of things you're getting rid of. But you'll need to know that you're keeping enough things you need, how many moving boxes Seattle to get for the items you're storing or giving away, how much you can earn from selling still useable belongings, etc. For this reason, a basic rudimentary inventory can come in handy.
Use the three boxes method
What will you do with the items you're getting rid of? The most popular method for decluttering is to divide the things you're getting rid of into three categories:
Items that you're selling – useable belongings that others would be willing to pay for and are worth the effort of selling.
Belongings that you're giving away – useable belongings that wouldn't earn much should be donated to charity or given to friends.
Things that you're throwing away – belongings that are just not of use anymore.
Set up a box for each of these categories. Then, as you go through your possessions, put them in the appropriate boxes. It's an easy, clean, and organized way to declutter.
Go room by room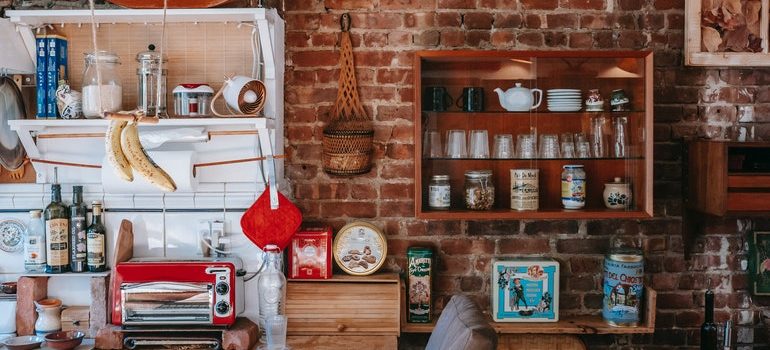 Just like when you're packing for a move, there needs to be a way for you to stay organized and stay on track when decluttering. Going room by room is the best way to do this. It's a very simple tactic: declutter one room and only move on to the next when you're done. This breaks down decluttering into smaller, more manageable tasks.
Stay on course
It is really easy to get distracted while decluttering. You pull up one photo album and the next thing you know, it's five hours later and you haven't done anything. While it's alright to take an unplanned trip down memory lane once or twice, you can't let it happen very often. If you expect that to happen a lot, find a way to stay on track while decluttering – set an alarm so you have a schedule or work with someone who's going to keep you focused.
If making decisions about your belongings is what's slowing you down, consider renting self storage in Seattle and adding a fourth box to the three-box method. That way, you can put things away for a while and come back to them later. You'll still be decluttering your home while not having to part with your things permanently.
Why is decluttering before Christmas shopping a good idea?
There's really no bad time for decluttering. Decluttering has many benefits – it keeps your home cleaner, makes it easier to stay organized, helps combat anxiety, improves your mental health, and increases productivity among other things. So it's a good idea to declutter periodically no matter what. But decluttering before Christmas shopping can be especially useful. It'll give you a better overview of what you have and what you need. It'll also free up space for all the new things you'll get or buy for the holidays. And that's just going to make your winter holiday season less stressful and more enjoyable!
Let our team put together a comprehensive moving plan for you. Complete our simple free quote form or contact us at 1-888-300-7222.