Pros and cons of renting storage short-term
There is a multitude of reasons for wanting to rent a storage unit or container on a short-term basis. While some people are led to this choice, others go towards it willingly. The question here is whether or not renting professional short-term storage is the best decision for you. In this article, Hansen Bros Moving & Storage goes into all the pros and cons of renting storage short-term. Make the decision easier for yourself by reading the entire article.
There are a plethora of potential scenarios behind renting storage short-term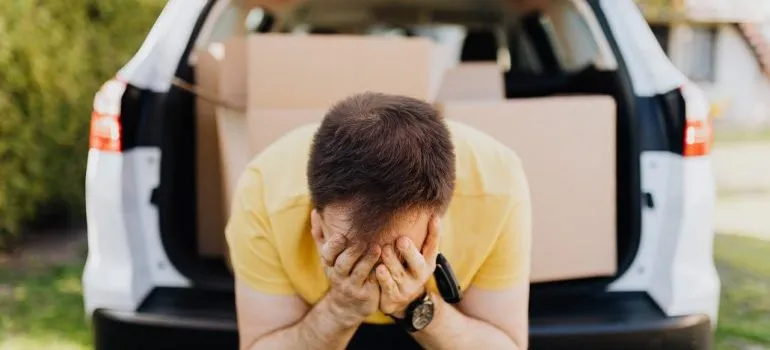 There are many advantages to renting short-term storage, the number of which depending primarily on the reason why you need extra space to start with. For example:
Seeking out storage services because your new home is not ready for your movers Bellevue WA to unload your belongings is a perfectly logical cause for short-term storage rental.
If you are remodeling your home, it makes sense that you will need to temporarily declutter it. You certainly won't stuff your garage or basement with the belongings. So, the practical solution would be renting storage short-term.
Or let's say that you are looking to move in together with your partner. Combining two households into one can be very messy when you lack the space to put all those extra belongings aside for safekeeping. And having a self storage Seattle facility can turn things around for you here.
Pro – using storage protects your items from bad weather and theft
Storage protects your items in many ways. The first and most obvious way is protection from the elements. For example, if you are doing some remodeling, you might be tempted to store your items in your backyard or garage. However, plastic wrapping will hardly offer protection from bad weather conditions. In case of rain with a stronger wind, your items could easily lose protection and there will be nothing that you can do to save them. And nobody wants to end up losing part of their household inventory to rain. On the other hand, renting storage short-term offers the protection your belongings need until you finish with the remodeling.
Keeping your items in a place that is not secure brings the risk of theft as well. Another thing that people often do is storing their items in their wet basements. Even though it is a short-term solution, moisture in the basement can permanently damage items within days. Rather than risk this happening, go for the safer option and store your belongings in Newcastle storage. That will definitely preserve them until you need them again.
Pro – storage facilities offer optimal conditions for safeguarding items
There are many items that need certain conditions in order to stay in a perfect state. Unless you are storing them in a room with a thermostat, there is no way to guarantee perfect conditions for safekeeping your more fragile items. Not unless you rent a temperature-controlled storage unit – which is the best way to keep your items in a controlled and harmless environment.
Luckily, a majority of reputable facilities offer full-service storage that includes temperature control. Even though it usually doesn't include moisture control, controlling the temperature inside a unit is usually enough even for more sensitive items. Therefore if you have some sensitive items that you need to store somewhere for a while, rent a climate-controlled unit.
Pro – it makes renovation and relocation much easier
When you are remodeling your home, it is very difficult to do it properly if your household is cluttered with furniture and other belongings. One of the options that come to mind is to divide your home and relocate belongings from one room to the next while you finish everything. But that is a much more time-consuming way to remodel a room, let alone an entire house. Not to mention the damage that you will eventually create on your items. Definitely, the best way to decorate a home is to move your items to temporary storage. Find a contact a reliable moving and storage company and let them pack and move your items to storage. Or in the case of Hansen Bros., have the storage delivered to your front door. Quick and easy and you will have an empty home to work on.
Con – renting storage short-term doesn't come for free
The dominant downside of getting self storage on a short-term basis is the price. Much like renting a car, the shorter the time frame you need it for, the higher the daily fee for it is. The most affordable way to rent storage is through long-term commitment. You sign a contract for a minimum of three months or longer and get the best deal. Renting a unit for several days will end up costing you a much higher rate. Therefore, if you want to save money, try to store your items in your garage, attic, or at your friends.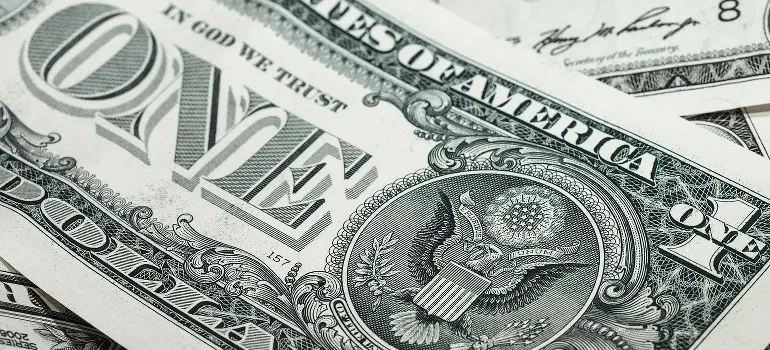 Con – it might end up taking you a while to secure a short-term storage unit
Not only can be it time-consuming to search for reliable storage facilities but it can also take you longer to find ones that will have available short-term storage solutions. Storage service providers prefer a long-term deal, as it is a profitable commitment, especially during slower months. So, you might find it difficult to find the best solution for your storage needs within a short time frame. However, if you have the budget for it, you should have no trouble coming up with a storage facility more than willing to find a vacancy in their facility.
Time to make a decision
Those are the main pros and cons of renting storage short-term. Hopefully, this article sheds some light on the subject so you can now make the best decision for you. In the end, the most important thing is that your items are well-protected no matter the time frame – and that should be your one and only concern, really.
Let our team put together a comprehensive moving plan for you. Complete our simple free quote form or contact us at 1-888-300-7222.