Guide to moving from Seattle to Boston
Thinking of moving to Boston? Well, you're certainly not alone. Boston is a beautiful city, and thousands of people decide on calling it their home every year. A lot of people visiting often say that Boston reminds them of European cities. This is probably because of historic landmarks at nearly every turn. Or because of the historical red brick buildings, which fill cramped and winding streets. However, there is so much more that Boston can offer besides history and charm. No matter what your reason for moving from Seattle to Boston is, you surely won't regret it. And with the help of the best Seattle movers, you'll be there in no time. All things considered, Boston is the perfect place for life, work, studies, and raising a family. It is filled with arts, culture, and shopping hotspots. So, let's go through some important facts you need to know before moving.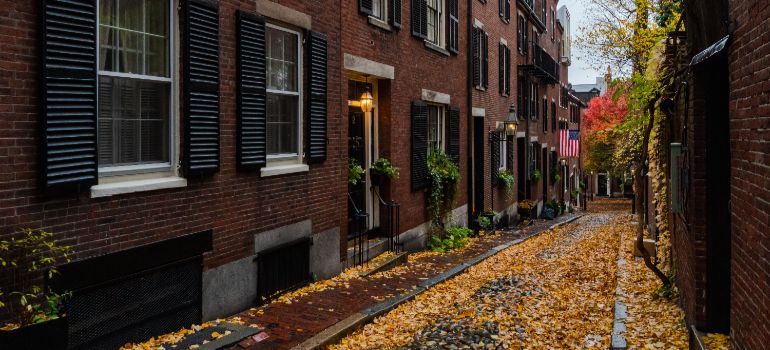 The population of Boston is very diverse and colorful
The city of Boston is young, vibrant, and bustling, with a population of 215.500 residents. The gender split is rather even, with the female residents having a slight edge, making up 52% of the population. Roughly 35% of the residents are married, while 65% are single. The city has the 5th highest proportion of immigrants in the US, based on the latest research. This is thanks to a high number of college students, numbering 150.000. Pair good education opportunities with a booming job market, and you have the perfect conditions for cultural diversity. There are more than 140 languages spoken in Boston, and the residents hail from many different parts of the world. You'll encounter people from China, El Salvador, Haiti, Vietnam, Brazil, and Colombia, to name a few.
When moving from Seattle to Boston, prepare for distinct weather seasons
Thanks to its location in the northeastern part of the States, Boston enjoys four very distinct seasons. This also means that the temperatures can greatly vary throughout the year. After your Seattle to Boston move, make sure to stock up your storage units Lynnwood with winter clothes. January is certainly the coldest month, with the temperatures going as low as 20F, and averaging in the mid-30s. In spring, the numbers vary between 40 and 60 degrees, while super temperatures are usually in the mid-70s. Autumn is perfect for cozy walks, with mild temperatures averaging in the 50s, paired with wonderfully colored trees and leaves. There's no lack of sunny days in Boston, as they occur roughly 60% of the time each month. November is the wettest month, with an average of 44 inches of rainfall every year, so make sure to pack your umbrellas.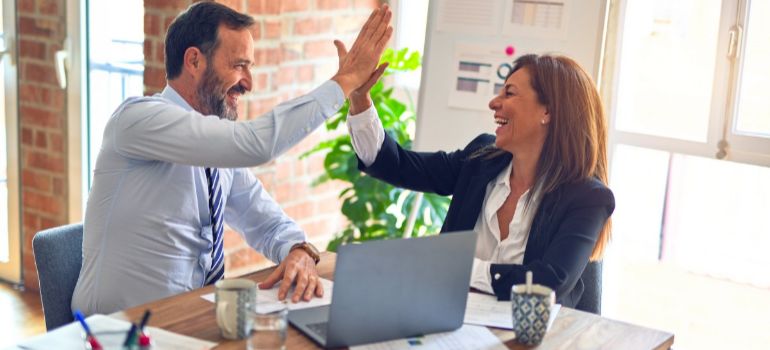 The living costs are leaning toward the expensive side
There are many draws and amenities available to you in Boston. However, given the fact that both incomes and home values are higher, it can be rather expensive to live in. According to research, Boston's cost of living is roughly 50% higher than the national average. This reflects heavily in the city's housing market, and this is something you'll need to consider before hiring any moving companies Lynnwood WA and planning your budget. The average home price in the city is around $720.000 while renting a place will set you back roughly $3.500 a month. The average salary for a Boston resident is around $55.000. As for groceries, when browsing the shops, you can expect to see a loaf of bread sold for $3.50. A carton of eggs costs roughly $2, while a half-gallon of milk is around $1.50.
The strong job market is perfect for those moving from Seattle to Boston for work
If you happen to be relocating from Seattle to Boston in search of employment, you're in luck. The job market is very stable, and the unemployment rates are low. Recently, Boston has been experiencing a true economic boom. The unemployment rate is around 2.7%, which is below the nation's average rate of 3.5%. The percentage rose slightly during the pandemic but is now falling again. If you're looking for a job in Boston's metro area, you'll be happy to know that there are several Fortune 500 companies in the city. General Electric, State Street Crop., and Wayfair are just a few names you'll encounter. Boston can also be a good place to expand your business, with the help of professional corporate movers.  The largest industry is healthcare, closely followed by IT, science, finances, and insurance.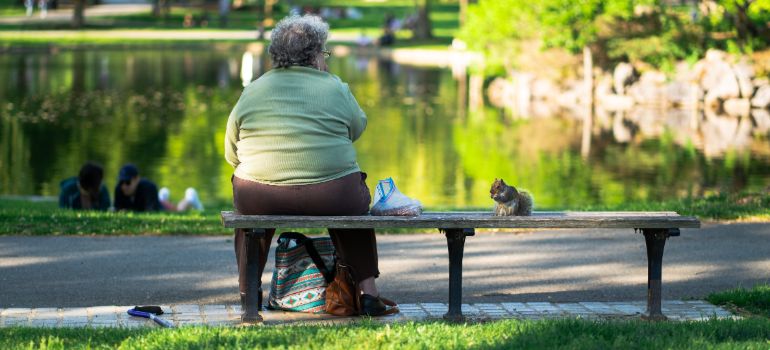 There are many amazing neighborhoods for you to choose from
The city of Boston offers its residents 23 unique neighborhoods, which can easily fit everyone's personality, lifestyle, and budget.  Some of the fastest-growing areas in Boston include:
Allston – Located west of Boston's downtown area, it is considered to be a hotspot for students, thanks to the nearby Boston University. In addition, it is the home of a large population of South American, European, and Asian immigrants. This ethnically diverse neighborhood offers many restaurants and music clubs. So, if you like diverse cultures and good entertainment, Allston is the place to be.
Chelsea – This waterfront community is constantly growing. It is located 4 miles from the Downtown area and is equally far away from the Boston Logan International airport. If you're a history buff, you'll love the fact that Chelsea has many historical buildings and shops. Nearly 40.000 residents call Chelsea home, and the home value is below $400.000.
Jamaica Plain – Otherwise known as "JP" this area is a haven for artists, activists, and young families. It offers public parks, hipster hangouts, and old Victorian homes. You can also find many artisanal shops, restaurants, and museums. If you settle in Jamaica Plain after moving from Seattle to Boston, you'll experience a beautiful blend of historical and modern flavors.
No matter which area you decide to settle in, you will be immersed in Boston's culture and its people.
Let our team put together a comprehensive moving plan for you. Complete our simple free quote form or contact us at 1-888-300-7222.