Guide to moving from Seattle to Ellensburg
Are you thinking about moving from Seattle to Ellensburg? If you are tired of city life and you want to move to a smaller and quieter place, Ellensburg might be the perfect place. However, moving to a new city, even if it's not that far away, is always a challenge. Nevertheless, if you do your calculations, plan everything, and do it with the help of the best movers in Seattle, you could end up with a seamless transition after all. The most important part, nonetheless, will be to make a realistic financial construction that will allow this plan to work. So let's take a look at what you need to do to actually relocate from Seattle to Ellensburg.
Prepare for a different lifestyle
Ellensburg is a medium-sized city located in Kittitas County. It has a population of 20.127 and it is one of the best places to live in the country. It offers an urban-suburban mixed feel with a lot of nice neighborhoods. If you are relocating to Ellensburg from Seattle, you will definitely feel the change at least as far as life pace is concerned. There is a large bikers' community, fishing is also popular as well as rafting. Ellensburg is definitely a different place than Seattle, however, the good thing is that there are only 100 miles between the two cities.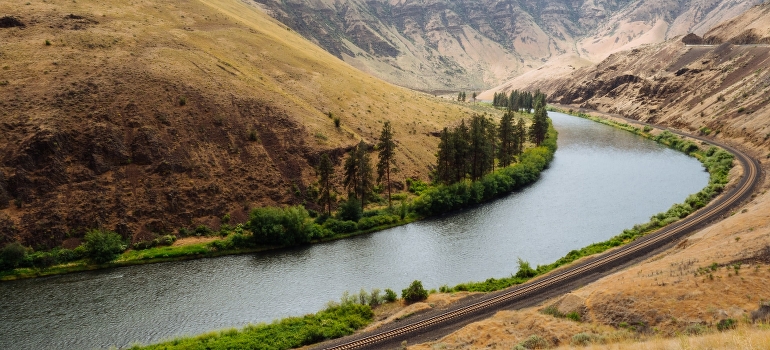 Also, it is good to know that Ellensburg is situated in the heart of the state on Interstate 90 just east of the Cascade Range so it is very close to Spokane, and the Tri-Cities as well. This also means that moving will be simple and easy and the cost of hiring some good Washington movers will be in the reasonable range.
So how can you move to Ellensburg from Seattle?
When moving to a new city, financial construction is the most important part of the process. If you do not do this part right, you can create a lot of mess. Luckily, relocating from Seattle to Ellensburg shouldn't be a big problem. Especially if you own a property in Seattle that you plan to sell. The difference in real estate prices between the two cities is enormous. The median home value in Seattle is $663,100. The median home value in Ellensburg is three times lower – $234,000. So you could end up with large savings after everything is complete.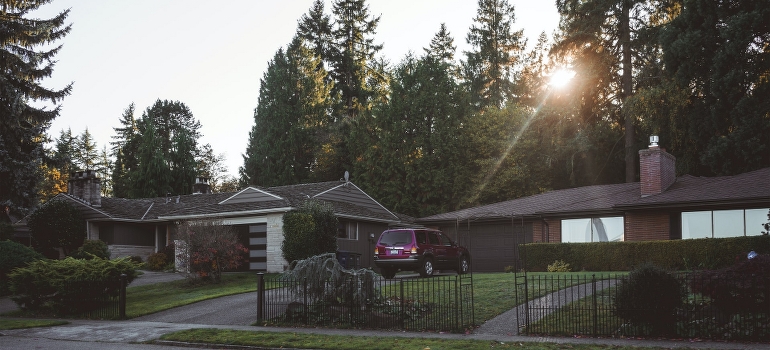 Or, if you are interested, you could invest in some land that is widely available in the Ellensburg area. For example, a 4-acre lot can be purchased for around $100,000. Another 27.97-acre lot is currently available for sale for $199,000. Selling your property in Seattle and investing in Ellensburg can actually be a good venture. However, if you are renting a home, and you plan to rent one in Ellensburg, before you start searching for long distance moving companies Seattle, read the section below.
Renting a home in Ellensburg
If you are renting a home in Seattle, on the other hand, and you want to move to Ellensburg for a lower rent that can be done as well. However, you should know that the average household income in Ellensburg is much lower than in Seattle. So unless you can find a way to work from home and keep your Seattle wage, renting a place in Ellensburg will not be so affordable. Let's compare. The median rent in Seattle is around $1,614 with a median household income of $92,263. In Ellensburg, the median rent is $1,004 with a median household income of $39,645. At first glance it looks like replacing your Seattle rent with rent in Ellensburg is not financially viable. However, looking at average numbers does not tell the whole story in this case.
There are many rich and poor people in Ellensburg, so if you manage to find a good job, you should be ok. When it comes to jobs, people here mostly work in education, food services, and sales. If you are well versed with computers, you are definitely moving to the right place. Ellensburg has more people working on computers than 95% of the country. Nevertheless, most people here work in sales or as service providers or office workers.
You can make moving from Seattle to Ellensburg an easy endeavor by choosing the right moving partner
There are 100 miles from Seattle to Ellensburg. This means that you are falling into the category of long distance relocations. Therefore, it is of utmost importance to find a good moving company that can conduct this process properly. Luckily, there are many good moving companies in Seattle that can help you go through this move with ease. Our suggestion is to check your movers' reliability, find a few good companies and ask for their quotes. Compare their offers carefully and pick the one that you like.
The important part is to pay attention to services, however. Some movers may be more expensive because they offer a full moving service with packing included while others only offer labor-only service and will ask for additional payment if they need to do more than just loading and unloading. If you are still not sure whether you are moving from Seattle to Ellensburg permanently, you can put your items in some Seattle self storage until you figure out what to do.
If you plan everything right, you are in for a smooth transition
As you can see, moving from Seattle to Ellensburg requires thorough planning. However, it is definitely doable. Especially if you are selling a home in Seattle. If that is the case, all you need to do is find a good property in the city of Ellensburg and good movers to help you and you will be enjoying yourself in this lovely city sooner than expected.
Let our team put together a comprehensive moving plan for you. Complete our simple free quote form or contact us at 1-888-300-7222.